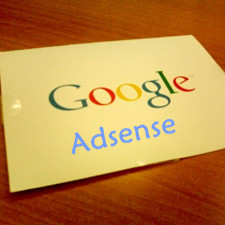 A large number of webmasters have heard about Google Adsense a lot but still don't know what it is. To provide them with a comprehensive answer, we have read many related articles and looked through the information shown on the official site of Google Adsense. After this, we learned the definition of it and got a simple understanding of it.
What's more, many people know the definition about Google Adsense but have no idea how it works. Therefore, we worked out the following article to show the definition of this item and describe how it works. Move on to learn detailed information.
What Is Google Adsense?
Google Adsense is a cost-per-click advertising program offered by Google, using which business owners are able to display ads on websites and earn revenue from hits generating traffic for the Google search engines. In addition, this service is free for anyone to use, providing a flexible way to make money from a blog which will be elaborately explained afterwards. Moreover, it is a simple method for webmasters running sites with different sizes to get paid by putting ads Google selected on their sites.
Up to now, this service has been in the world 10 years, and has been used by more than 2 million of publishers due to its outstanding features. There are some useful reporting tools integrated with Google Adsense, helping you get your extensive data and know how the ads are performing. Besides, one of this service's highlighted points is its dedicated mobile interface, with which you are able to access accounts quickly to check earnings, view reports and get important alerts without the Flash on phone.
You need to know that once you put some improper ads on your site, you may lose many of your site visitors and can't make any money. However, using Google Adsense, you are promised that all the ads selected for you are high quality, which have been reviewed by a large number of real people and extremely clever machines taking many factors into account, such as target audiences and the quality of ads.
How Does Google Adsense Work?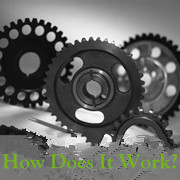 As we know, to use one of the excellent research tools – Google Keyword Planner, you just need a Google AdWords account. The same as this keyword research tool, you need an AdWords accounts to sign in Google Adsense. Besides, you need to have a site to display ads. The final thing you need is a mailing address, if you don't have one, you can create a new email account in control panel. Now, proceed to learn how this Internet advertising service works.
Step 1. You Make Your Ad Spaces
After signing in Google Adsense, you need to decide the ad spaces of your site and choose locations where you want to place ads. Although the more clicks on the ads of your website page, the more money you will be paid, we don't recommend you put too many ads on your site. Google allows users to put at most 3 ad blocks on a single page. Therefore, we suggest you put the 3 ad blocks respectively on your page header, sidebar and the end of your post.
Remember not to put plaster ads all over your site page to bring convenience to the regular readers. Try to find a method to put ads on your site without making it ugly or annoying readers.
Step 2. Advertisers Bid on Your Ad Spaces
According to your settings, Google will select the eligible ads from the people who are using Google AdWords. After this, the selected advertisers will make a bid on your ad spaces. The one who would like to pay the most money will get a chance to show their ads on your site. Here, you don't need to worry about the quality of the selected ad, because Google will choose a high quality one which is also related to your site topic.
Step 3. You Get Paid
Once you have put the highest paying ads on your site, Google will handle the billing of all advertisers and networks for the ads on your site, ensuring you will get payments. It is known that you will get a certain amount of money each time someone clicks the ads on your site and Google will take your profits. However, nobody knows how much it will take. Stop thinking about making more money through clicking the ads yourself, because Google will ban you from Adsense once they suspect you of self-clicking.
How to Make Money on Your Site with Google Adsense?
Having known about the definition of Google Adsense and how does it work on earth, you may be eager to learn the detailed methods of making money with it. As far as we know, numerous people have made enough money to meet all their families' expenses of living. However, a great number of webmasters know few the methods to make money with Google Adsense.
To provide users with useful and easy methods, we have done a related survey on the web and asked many webmasters who have made quantities of money using Google Adsense and would like to share their experience with others for advice.
According to our survey and the information we collected from real people, we have summed up the following widely used ways to teach you how to make money from your site with Google Adsense efficiently
Choose a Remunerative Niche
Before using Google Adsense to make money from your site, you first need to make your site popular and gain more regular visitors. Only in this way, the ads put on your site can be seen by more people, and you are able to earn more money. However, to make site popular, you have to make clear what the topic of your site and make it more professional.
After determining your site topic, choose a suitable niche. You need to know different niches profit differently. Therefore, you have to choose a niche in which clicks are paid well. After choosing a profitable niche, choose good keywords in it and optimize your site for the keywords you have selected. If you don't know how to choose right keywords, you are capable of using the best keywords research tools for help, among which Google Keyword Planner is the most recommended.
Place Ads in Prominent Places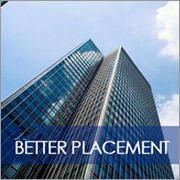 You should know that the large number of clicks you get, the more money you are paid. However, it doesn't mean that the more ads you put on your site, the more money you will get, because too much ads make your site unprofessional and unreliable. Therefore, you need to put your ads in the places that are visible and suitable.
Google allows users put 3 ad units, 3 search boxes and 3 link units on each page. Many experienced webmasters recommend people to put ads in the top half of the page and in the text itself. Besides, putting ads closer to the text can make the ads as a part of your post, which helps visitors find the information they need in your post and attract them click the ads, increasing the money you can get.
Choose Right Size and Color
Google Adsense provides users with numerous sizes in the form of buttons, bars, rectangles and squares, but only some of them suit your site. From the advice of Google and many experienced people, 728×90, 338×280, 320×50, 300×250, and 160×160 are the most recommended. The first is suitable to put under the site header, the second and the fourth are suitable to put in the text, and the last is the best to put under the menu. Additionally, you are able to try other available sizes that work better.
After choosing the right sizes of ads to put on your site, you need to choose the right colors to ensure ads look perfect. The color of links in your text should be the same as the text. Besides, you need to use a contrast color scheme. For example, if your site color is red, use green for ads to make them stand out. Be sure the style of ads matches your site well.
Use Link Unites
Google allows users to make money using ad units, search boxes and link units. Many people would like to put ad units or search boxes on their pages to attract visitors but don't use link units. However, link units even do a better job than normal ads because they look great when they are blended with the menu. In addition, visitors are more likely to click the link units with menu.
You have the ability to put3 link units. The best choice is to put a 728×15 unit under the header and a 160×90 unit under the side menu. What's more, ensure the link color is the same as the color of the items in menu.
Best Google Adsense Alternatives That Help You Make Profit Online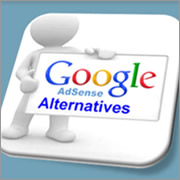 Now, numerous webmasters are looking for the best Google Adsense alternatives that help them make profit online efficiently. In this case, we started to review more than 50 items and found the best programs. Each of the best items is popular with millions of webmasters around the world and is suitable all people, no matter what size of sites they are running and how many regular visitors they have.
Each of the best items is popular with millions of webmasters around the world and is suitable all people, no matter what size of sites they are running and how many regular visitors they have. According to the information we got from the Internet, numerous people have made a lot of money using these tools to put ads on their sites. Now, scroll down to the following parts to learn more about the awarded alternatives and know the reasons why they are the best.
BuySellAds
Website: https://buysellads.com/
BuySellAds claims that they automate the selling and buying of the best digital advertising inventory in the world and it is the best choice for people who plan to sell their ad spaces from their sites but have no clients. This network allows you to sell a space unit to multiple customers according to the kind of traffic you want. Thus, using BuySellAds, you just need to publish your ad space and wait people to buy your ads. BuySellAds takes 25% of the profits you have made and enables you to get your payment via PayPal without any limit.
Amazon Associates
Website: https://affiliate-program.amazon.com/
Amazon Associates is a program of Amazon that is the largest online retailer. Using this item has been recognized as one of the best tips on how to make money from a blog. If the topic of your site is about any product sold on Amazon, you can use Amazon associates to make money easily. Amazon allows you to put ads on your blog to promote their products. You are paid each time someone clicks the links on your site or blog to Amazon and make a purchase.
Infolinks
Website: http://www.infolinks.com/
Different from the former network, Infolinks is a pay-per-click advertisement network, which means the more clicks on the ads on your site, the more money you are paid. Their group selects the units that suit your needs best from numerous innovative units, customizes the appearance of selected units and add them to your site easily and quickly using their useful integration plugins. There are several kinds of Infolinks ad units, such as inframe, infold, intag and intext.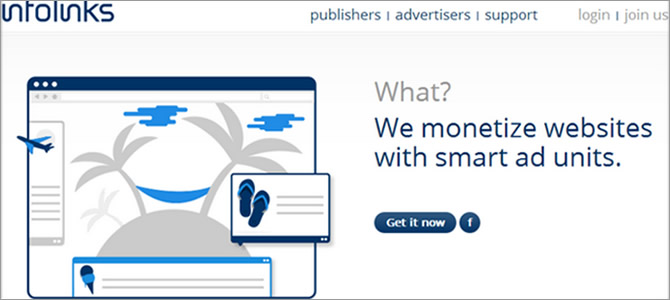 Kontera
Website: http://www.kontera.com/
Kontera activates your content on mobile, PC web and social and provides you with incremental advertising revenues from your mobile or PC web pages. This program brings the most relevant brand content and information, which enables you to promote brand-name products on your site, bringing you more profits. In addition, you are able to join their Content Syndication Program to build an association with the best global brands and feature your site content in premium placements. Besides, you have the ability to track your revenue.

Matomy SEO
Website: https://www.adversal.com/
Sign in Matomy SEO, you just need to type you first name, last name and email address. With this program, you have the ability to access to high quality advertisers who value your site audience, with expansion into South America and Europe. There are thousands of active advertisers looking for sites or blogs with huge audience to promote their products, once they have selected your site, you will be paid a certain amount of money each time when someone clicks your ads. Matomy SEO gives you payment on the 1st of each month with no limit or fees.