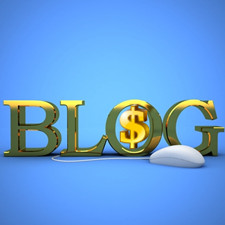 Recently, we have received a pile of emails from our readers asking how to make money from a blog. As we know, there are quantities of bloggers making a lot of money from their blogs. Besides, the income is enough to allow them to quit their full-time jobs and specialize in blogging.
A number of factors are influencing the quantity of the income you get from a blog. However, no matter how much money you make from your blog, setting up a blog is one of the most exciting and interesting methods to make money. In below, we have listed several ways to teach you the methods to make money easily.
Sell Private Ads
Once you have created your blog, you need to make it famous. Next, begin to look for methods to make money via helping people promote their products and services by putting private advertisements on your blog. You have to go out to find sponsors just like advertising staffs of magazines and newspapers.
To persuade company owners to put ads on your blog, you have to tell them that your blog has gained a good fame and sufficient traffic, so that the ads on it can be seen by a large number of people, which helps them sell more products and services. Besides, you need to show them that the topic of your blog is quite fit for all the services and products of their companies.
Sell Professional Knowledge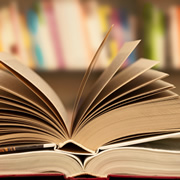 College students have learned a lot of theoretical knowledge during their college life, but have little opportunity to put it into practice. In this circumstance, the personal blog can be a perfect platform to combine theory and practice.
At first, you can post highly-specialized tutorials or share personal experience on some particular subjects, such as language learning, computer technology, civil engineering, gardening, legal advice, and so on to attract visitors and popularize their personal blogs. Once these blogs have a fixed daily access or high traffic, you can provide some consulting services to make a profit.
For instance, some computer science students may have deep knowledge and rich experiences on setting up websites, so they can put some paid posting about the related techniques and sell the website establishment service to their readers.
Use Affiliate Marketing & Amazon Associates
In addition to selling specialized knowledge, you also can earn commission from affiliate marketing. The affiliate program is probably one of the quickest and cheapest ways to make money by blogging as you don't have to create any products yourself. You only need to make your blog serve as a conduit between readers and online sellers offering various goods and services.
For example, if you sign up as an affiliate of Amazon, you can post some book reviews or recommendations, and put the related text links or banners in your articles, allowing readers to click directly from your blog to Amazon for further information about the book. Do note that each click generates income – that is so-called"Amazon Associates" in below.
The Amazon Associates program allows you to make money when people go the Amazon.com and purchase products by clicking the links on your blog. However, you are only paid when people make a purchase from the giant online retailer. How much money you can get depends on how many people make orders and what they buy through your links.
Besides Amazon, there are many affiliate marketing program in the market, so you also can establish a partnership with others. To save money, there are many marketing programs only want famous blogs with numerous visitors and high traffic volume to help them promote products and services. Therefore, you first need to make your blog gain a large number of audience. Once your blog has gained a good popularity, find the companies whose products and services are with high quality and try to set up an affiliate marketing program with them.
Sell E-Books
Once your blog has gained a good fame and there are more and more people visiting it, you can write e-books to sell on your blog. Besides, you also can find those people who have written e-books and tell them you can help them sell their works online. If you plan to write an e-book, you would better to write the e-book connect with the content of your blog.
However, your e-book can't include the content you have published, because people don't want to spend any money on the content they have known from your blog before. For example, if you blog is about losing weight, your e-book should include many methods to lose weight healthily that have not been published before. What's more, each of the methods must have been tested by numerous people and won't cause any harm to physical and mental health.
Use Contextual Ad Service
Once your blog includes sufficient high-quality content and has attracted audience, you are allowed to make money by using the most popular online advertisement service Google AdSense, which automatically decides what ads to show on your blog or specific pages of your blog by utilizing the exclusive search engine ranking technology. In fact, it is very easy to get a good click-through rate by making each ad consistent with the content of your blog. You need to bear in mind that how much you earn depends on how many readers click on the ads for further information.
Below are some simple steps of earning money on Google AdSense.
Go to Google AdSense and get an account by filling out the application form and pressing the CREATE ACCOUNT button.
Activate and log into your Google AdSense account.
Obtain the HTML ad code and paste it in an appropriate place, such as in the top of your blog, below the navigation bar, above the footer, or in the left menu area.
Actively update and promote your blog.
In addition to Google AdSense, here are some other programs for you to sell advertisements, such as Kontera, AdBrite, Adgenta/Q-Ads, Text Link Brokers, Tribal Fusion, Value Click, etc.
More importantly, you need to know that many blog hosting providers will shut down your blog if the contextual ad service you are using is not from them. Besides, you need to choose a suitable contextual ad service which won't show anything that is not suitable for your blog. Besides, you need to ensure the keywords you use are accurate, because wrong keywords will lead to ads that may not be your visitors' cup of tea.
How to Add a Shopping Cart to a WordPress Blog?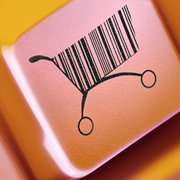 There is an increasing number of webmasters join to the trend to add shopping cart to their WordPress websites with which they are capable of promoting their products and expanding sales from their blogging sites. In addition, some of them have recourse to some free eCommerce solutions such as OpenCart and eCommerce software to build and better their online stores.
Since some of you are still puzzled about how to complete the adding of a shopping cart to WordPress websites, we work out the following step by step guidance to help you get this matter settled. Totally, here we mainly focus on two means that save a great deal of time and energy.
Option A > Adding a Shopping Cart Through Widgets
At wordpress.org, thousands of free widgets are specifically developed for sellers who need shopping carts. Hence, this way is zero-cost.
1. Login to your WordPress dashboard in this manner: "Appearance" > "Widget".
After logging in the Dashboard, click button of "Appearance" and "Widget". Afterwards, seek "Shopping Cart" section in the webpage of widget. Then, drag it straightly to the upper right part of the webpage, which is underneath "Primary Widget Area".

2. Customize the shopping cart according to demands of different online stores.
In the drop down list of the shopping cart you have dragged right now, there are two settings that can be done according to the style of your website, including "Title" and whether to show as "Sliding Cart". After the settings are completed, just click "Save" and "Close".
3. Have a check to make sure the adding is accomplished.
After the above process done, come back to the homepage of your website, then check and make sure whether the shopping cart has been successfully added and customized.
Option B > Adding a Shopping Cart Using Plugins
Among numerous free eCommerce plugins, there are lots of options for shopping carts designed with rich features, use-friendliness and customizability. Hence, many sellers tend to appeal to this way. There are approximately 390 free plugins of such kind among which we take "WordPress Simple PayPal Shopping Cart" as an example. Now get the adding done easily with the following steps.
1. Login the dashboard of your WordPress in this way: "Plugin" > "Add New"
2. Seek the plugins you want
In the webpage shown, type the name " WordPress Simple PayPal Shopping Cart" to the search box, then hit "Search Plugins". After the plugin is found, click "Install Now" and "Activate Plugin".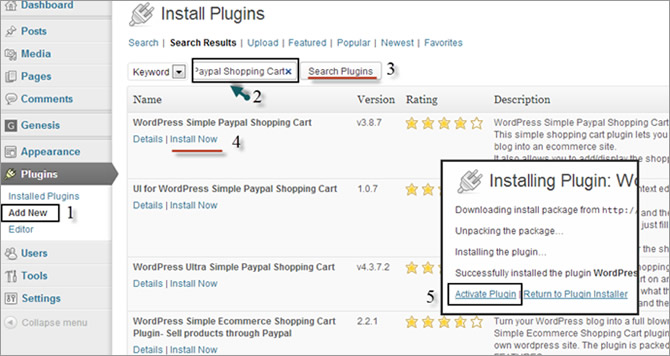 3. Do configuration of the plugin
Click "Setting" in the leftward menu, then choose "WP Shopping Cart". Afterwards, the webpage shows you the setting options for your PayPal account and Shopping Cart. Complete them that include specific email address of your PayPal, text to be shown when cart is employed, currency you are to use, etc.
4. Test and save the settings
When saving the settings, there is an option named as "Enable Debug". Check or uncheck this option is based upon what you need. Checking it, you are capable of having debug output written to the log file, which is beneficial to troubleshoot post payment failures.
In order to build and improve your online stores with great shopping carts, there is other means together with the above two ways. Demand determines supply. Presently, companies are offering high quality eCommerce hosting, as well as highly flexible and customizable eCommerce themes with which merchants arr capable of building and running online stores without much endeavor in a professional and appealing way.
In addition to the common methods mentioned above, you can also sell popular links and write some paid reviews/comments. The only thing that matters the success of getting income by blogging is to be passionate about your blog, and constantly update it. It is not easy, but once your blog your personal blog is large enough and has a steady following, the opportunities to make money are endless.
If you're looking for an approach to start a personal blog, please read this tutorial how to start a blog for a college student.