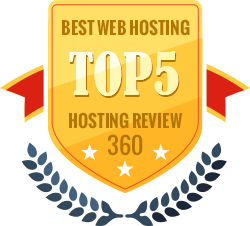 Best Web Hosting Providers Reviews 2023
Unfortunately, most people know little about web hosting other than the fact that owning a website comes with a cost. While many prospective business owners pay a great deal of attention to the name of their website, the information found inside is actually more important. Thinking about the needs of your website based on traffic and storage is the best way to get started.
This review is not based on a cursory glance at web hosting services. Here, readers will be able to find recommendations that are based on hundreds of hours of research on over 40 web hosting services. This research included comparing rates, building websites, and getting intimate experience with every feature available. After all this, the services were ranked to offer a convenient way for business owners to find the best provider.
There is no need to fear surprises like hidden costs or conditions; this review was made with the business owner in mind. This means that every possible nook and cranny has been studied. This way, readers can be confident that the web hosting service suggested for them truly caters to their every possible need. From disk space to bandwidth, every feature has been analyzed to help readers make an informed and profitable decision.
Free Web Hosting: What is It?
Individuals who are first dipping a toe into web hosting may be attracted to free services like Weebly, Jimdo, and Wix. These are not ideal for business owners, for several reasons. Firstly, these free providers tend to only offer subdomains, which look unprofessional and less trustworthy. Secondly, they usually come with advertisements on the site, which can also drive away customers. Finally, it can be difficult to find adequate services using a free host. Individuals looking to create a website which will support their business may have higher requirements in terms of service and features than those offered by free hosts.
However, these services are a legitimate option for individuals whose websites are smaller and less demanding. For personal websites, these are often the wisest choice to create a simple website or blog.
Is Free Domain Name Registration Actually Worth It?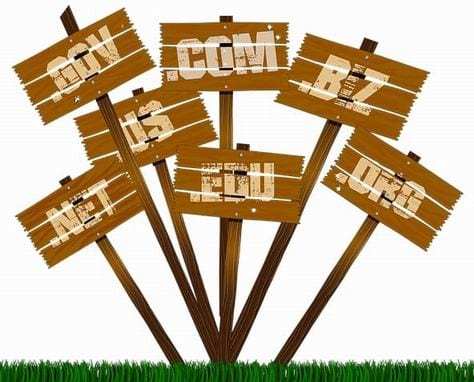 Free domain name registration is nearly ubiquitous among the top web hosting services. Essentially, this allows buyers to register a domain name (usually for the first year) free of charge. While nearly every service requires paid renewal of a domain name each year, Arvixe allows buyers to maintain their domain name for free as long as they use the service.
However, free domain name registration can be something of a trap. While web hosts tend to offer very low and attractive prices at first, these monthly rates will usually jump for the next renewal. This can result in payments of over $20 for a domain name. Buyers should be careful to read whether a domain name price is promotional or standard in order to avoid unexpected costs down the road.
Finding Affordable Hosts for Any Business
Finding the right host for one's business can be a stressful and complicated ordeal. Not only are there a wide array of features, storage options, and brands to choose from, there is also the difficult decision of deciding between plans from a host. Most of these companies have a tier system in which customers can pay more for superior plans. Luckily, there are some providers on the market which offer a single plan for a flat rate.
Leading the way in this particular system are DreamHost, GreenGeeks, and FatCow. Generally, their plans feature the type of bandwidth, storage, and options offered by the higher-end plans of most services. As such, buyers can expect to pay slightly more with these providers. However, the benefits of such a system (aside from simplicity) include virtual private servers and dedicated server plans, ideal for websites which demand high bandwidth.
$6.99/mo 50% Off

Business Class Host

$4.00/mo 30% Off

Developer-friendly Host

$7.99/mo 50% Off

Largest Web Host

$6.96/mo 44% Off

$4.95/mo 25% Off

Most Reliable Host

Reliability

5.0

4.5

4.5

4.5

4.5

Loading Speed

5.0

4.0

4.5

4.5

4.0

Feature

5.0

5.0

4.5

4.0

4.0

Pricing

4.5

5.0

4.0

4.0

3.0

Tech Support

5.0

4.0

5.0

4.0

4.0

Read Review
InMotion Review
Arvixe Review
BlueHost Review
GreenGeeks Review
HostGator Review
Regular Price
$7.99/mo
$4.00/mo
$5.99/mo
$6.95/mo
$4.95/mo
Effective Price
$3.49/mo
$2.80/mo
$3.49/mo
$3.96/mo
$2.75/mo
Claim Discount
Link Activation
Coupon Code
BWH360
Link Activation
Link Activation
Coupon Code
BWH25Percent
Free Domain
No
Lifetime
1st Year
Lifetime
No
SSD Storage
FREE
Extra $2/mo

NO

NO

No

Auto Backup

YES

YES

YES

NO

No

Control Panel
cPanel
cPanel
cPanel
cPanel
cPanel
PHP 5.x

YES

YES

YES

YES

YES

Ruby on Rails

YES

YES

Yes

No

No

Shell Access

YES

YES

Yes

YES

YES

24x7 Support

YES

YES

YES

YES

YES

Money Back
90 days
60 days
Anytime
30 days
45 days
Types of Hosting Services
Shared Hosting
The most common and least expensive option for small business websites, shared hosting provides great value for the cost. These plans are so-called because several websites will exist on the same server. As such, these tend to be the cheapest plans, and will therefore usually be the impressive advertised price.
It is important to keep in mind, however, that the lower price of a shared hosting plan does not make it inadequate for many websites. Instead, it is ideal for those who do not expect large web traffic and require only a simple website.

Shared hosting is an option which does come with some requirements. Namely, because there are multiple websites using the same server, each individual website cannot exceed a certain bandwidth limit. If a website begins to exceed the bandwidth allotted for it, the host will require that the owner upgrade to a higher-tier plan.
VPS Hosting
VPS stands for virtual private server. This plan is similar to shared hosting, as websites will still share server space. However, it is a superior option for customizing space and security. Typically, there are a wider variety of features offered with these plans as well. For businesses which expect higher amounts of traffic, VPS hosting may be the way to go.
Dedicated Hosting
As the name suggests, this type of hosting allows the owner to have a server dedicated to their website alone. There are a large number of benefits with such a system; however, the main attraction is that there is no risk of crashing if another website suddenly receives a great deal of traffic (as there is with shared hosting plans).
However, which such a superior hosting service, the price is naturally significantly higher. As well, this is an option only those who are quite tech-savvy should pursue, as the owner is responsible for maintenance.
Cloud Hosting
Another of the higher-end and higher cost services is cloud hosting. This type of host involves the use of multiple servers to spread out the load of information and bandwidth. It offers superior speed and storage, but should only be considered by those with a great deal of experience.
Web Hosting Reviews: What are the Important Features?
Given the vast number of web hosting services, plans, features, and options, it can be incredibly difficult to make an informed choice when starting a website. The only way to truly know which service is superior is to try and compare each. That is exactly what this review has done.
Above, readers saw the results of a comparison of month-to-month subscriptions from a variety of providers. The majority offered free domain name registration and automatically renew each year. This is a review of each basic hosting plan offered by the services.
The Plans
No business owner truly knows where their business is headed, despite even the most thorough plans and analysis. As such, it is important that a web host comes equipped with a variety of plans to suit the growing needs of a business. Ultimately, this is a question of flexibility. Users should be able to quickly seamlessly upgrade their plan at any point during their subscription.
Most companies will offer three tiers of plans. This allows users to start with a cheaper plan and progress to higher plans if their website needs grow over time. However, there are still several hosts which offer only one plan. This is a costly error, as upgrading can be a difficult and expensive process which necessitates the use of VPS or dedicated hosting. For the value, shared hosting plans with a tier system are the far better option.
Control Panels: Convenience and User-Friendliness
When building a website, all of the work begins at the service's control panel. Most control panels are quite similar. However, what separates the best from the others is the inclusion of a number of different features which streamline the building process for the user. This review sought an understanding of the many different control panels through practical use. A website landing page was created with each service, which allowed different features like WordPress, images, and apps to be tested.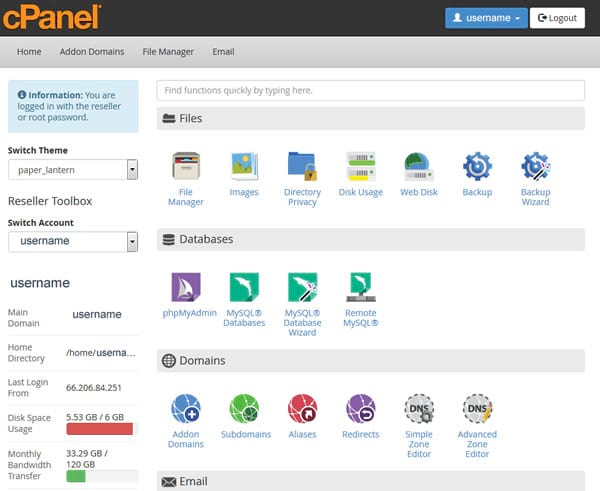 The first sign of a convenient and user-friendly web host comes at the very beginning. The services which allowed for a one-step process when creating accounts were rated highest. This means that the purchased hosting plan and the domain are approved together through a single email verification. Many of the services which achieved a poor rating required several difficult steps to create and verify an account.
The next step in testing usability comes at the dashboard of the service. After purchasing a package and creating an account, the user will arrive at the service's dashboard. Most services use cPanel, although some have their own customizable control panels. Here, the user will see the tools available for the creation and maintenance of their website. Services were rated on the number and type of features available such as one-click install options, email platforms, and analytical tools to measure traffic and hits.
Most of the services in this review use cPanel. This dashboard is a functional and convenient way to achieve all of the goals one might have when starting out: creating a site, analysing traffic, and establishing marketing tools.
Customer Support
One of the most important factors in choosing a web hosting service that is often overlooked is customer support. As a business owner, any downtime for one's website can mean dollars and customers lost. It is vitally important to have a competent and personable support team that is available 24/7 when servers fail.
In order to truly test the efficacy of each service's customer support team, multiple calls were made at many hours throughout the day and night. Services were ranked based on several factors which affected the customer experience. These included the knowledgeability of the support team (if their answer is a link to an FAQ page, there is a problem), whether the staff actually addressed the issue or simply attempted to sell a more expensive package, and how professional and personable the representative was while on the phone.
Another consideration is the means of contacting customer support. While some services offer customer support over the phone only, the best services also offered 24/7 live online chat. To test these services, the online chat was used during busy hours and times outside business hours. The service which connected to a representative the fastest and saw the quickest response time was GreenGeeks.
On average, connecting to a representative took around 10 minutes. The services which were lacking in this area, however, sometimes took up to 45 minutes. Understanding the difference in quality between good and bad customer support is an excellent measure of a web hosting service. Buyers should be wary about advertised service; just about every company will claim to have great customer support, but few actually deliver. As well, some representatives are essentially salespeople who lack technical expertise.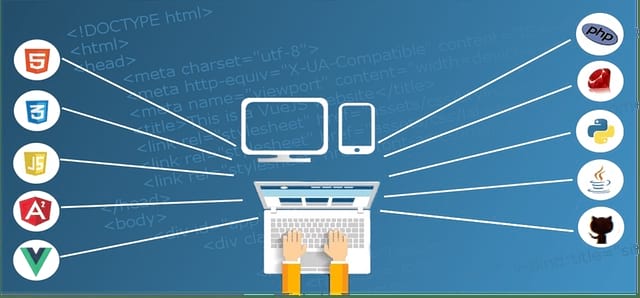 Finding the Best Host for Your Small Business
Business owners looking to start a website should be careful when browsing through the many promotions offered by web hosting services. Instead of focusing on the initial price, here are some important features to look for.
Is Unlimited Truly Unlimited?
One of the most common and attractive words that will be found when looking for a hosting service is "unlimited". However, what web hosts actually mean by unlimited is "within regular use". This is explained in the fine print of any service, but can be very misleading to inexperienced buyers.
This is an important consideration to make before choosing a plan, as many website owners have found themselves threatened with being shut down by their provider after storing too much data. As shared plans require bandwidth to be shared between multiple websites, a single site cannot exceed its allotted amount. If this happens regularly, the web host will often require the owner to upgrade to a plan with more bandwidth.
The Details
It is important to remember that "unlimited" actually means "within an allotted amount". This applies to domains, subdomains, and email addresses as well. The needs of one's business should be carefully considered before choosing a plan. Also important to consider is the fact that there are options like DreamHost which offer unlimited space and data in their basic plans despite the fact that there are no options for expandable sharing.
Responsiveness During Downtime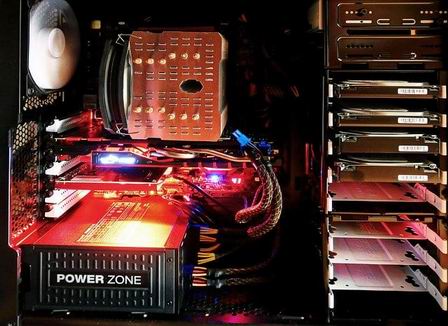 Just about every web hosting company will claim to have uptime of 99% or higher. However, it is important to remember that no host is perfect, and there will likely be a technical issue at some point which results in downtime. Normally, services are up and running within half an hour.
Competent and reliable technical support is crucial during this time. While it may not sound like a long period of time, significant money and customer confidence can be lost. Given that there is little a website owner can do if a server goes down, it is important to be able to contact a knowledgeable representative with ease.
Compatibility
Starting a website is an exciting process, especially if it is expected to bring in money. However, buyers should remember that it is actually a long-term investment. Choosing a service that is reliable is important, but it is equally important to know that content and information can be easily transferred.
While every reviewed service offers a money-back guarantee within specified periods of time, some allow the user to cancel at any time without charge. Having confidence that one's information and content can be preserved and transferred at any point is crucial when choosing a service. The company which provided the simplest and most reliable transfer process was InMotion Hosting Inc.
Security
While shared hosting plans are typically not used by companies with stringent security requirements, every website owner should be confident that the content, data, and information on their website will remain secure. 1&1 Hosting is an example of a company which employs the best security around for shared servers: secure shell (SSH) and secure sockets layer (SSL) protocols. The higher-rated companies will also backup a website for free if it goes down and also protect email from spam.
In terms of ecommerce, website owners who plan to sell products online should look for hosting companies with credit card capability and shopping cart systems.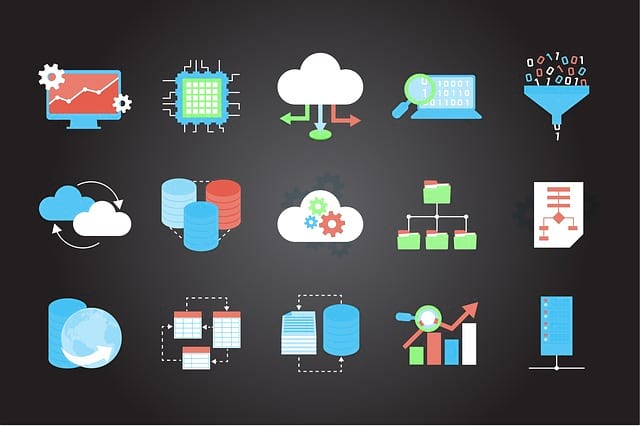 Recommendations for Finding Web Hosting Services in 2021
Overall, today's web hosting services offer incredible value for the low cost of shared hosting plans. Creating and maintaining a functional website for a small business is completely viable with these plans.
InMotion Hosting came out on top due to its large number of features and great support. It offers an incredible array of apps with its basic plan (over 400), making building a versatile and unique website simple and fast. It also offered data backup and restoration completely free of charge, and customer support was highly responsive, knowledgeable, and professional. With fantastic support, great features, and overall impressive performance, InMotion Hosting is the perfect choice for small business owners of any experience level.
Arvixe came in second place with overall fantastic quality. This is a company which offers several perks which can make the difference for some buyers. For example, those who choose Arvixe will love the fact that they can own a domain name for free as long as they remain with the service. These three services are great choices for anyone looking to start a website. They come equipped with a large number of convenient and powerful features, offer fantastic support, are easy to use even for beginners, and are generally quite secure for shared hosting plans.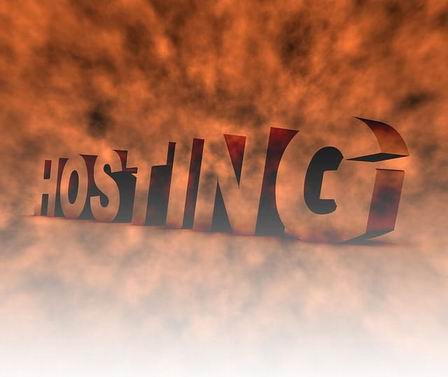 Bluehost came third in the rankings, a spot earned largely through its exceptional web hosting package. Buyers who choose Bluehost can look forward to enjoying unlimited domains, subdomains, bandwidth, storage, and email accounts. Further, buyers will also be confident in the fact that this company offers the longest moneyback guarantee.
One of the more expensive services that was reviewed is GreenGeeks. While it does cost more than some of the other plans, it certainly offers excellent features and capabilities. Notably, its control panel was incredibly easy to use and was filled with powerful features for creating, maintaining, analysing, and marketing a website. Further, it is actually on par with many of the higher-tier business plans of other companies with its unlimited shared hosting package. Website owners who are mindful of security will also appreciate the fact that it comes equipped with a wide variety of security features.
Conclusion
Finding a web hosting service can be a difficult and stressful process. Finding a plan that meets the needs of your business without breaking your budget is hard without having first-hand experience with the available services. The following companies have each been reviewed based on actual hosting experience.
The reviews are based on websites built using the features and services of each hosting company. Each host has different performance options, uptime rates, and security. Customer support is measured by editors who call and discuss website issues live with support staff.
Every web host listed on this website has been personally tested and reviewed to truly understand the customer experience. After reviewing over 40 web hosting services, it was found that several companies stood out among the rest. These rankings are based on several criteria such as technology, features, data centers, reliability, support, reputation, and cost.
Therefore, anyone looking to purchase a plan and start a website should consider the conclusions made about the best web host available today.