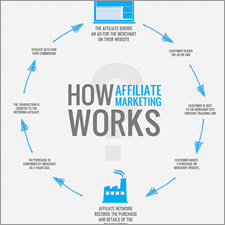 Bloggers not only can share content with their readers but also can make money from the content they post. After dedicating a lot of the time on the blog and garnering thousands of readers, it is easy to start the monetization online using a blog platform.
You should look for the best revenue streams to make money from your blog as an incentive for the day-to-day task that you carry out on your site. Most bloggers use affiliate advertising programs to get that extra revenue and have the insight to post often. As the options are of a great number, it is important to perform a due diligence when you need to choose the best affiliate programs to get the best results.
The following parts can tell you some factors to consider when choosing a program for your blog, as well as a list of the best programs that offer affiliate commissions with the best rates.
What is Affiliate Advertising?
This is the way through which bloggers can earn money online. Advertiser online gives the commission to a blogger or an affiliate for every product that is sold through a special link on the blog site. The link for a certain product is given from the advertisers for the redirection to the selling page.
Affiliate advertising comes in three forms – you can be paid per click, per lead or per sale. For all the three forms of affiliate advertising, your readers have to take action on the redirection link for you to earn a commission. These actions include clicking on the link and buying a product or a service via that link.
In fact, bloggers add content on their blogs that relates to the product or service to be sold, or display ads on the blog to promote the products. There are a number of ways through which bloggers can get their readers to take actions with a view to winning a commission.
Choose an Affiliate Program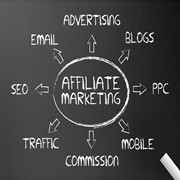 There are a number of factors that you should consider when choosing an affiliate program that gets you money. Below are some of the factors.
Trust
You should choose an affiliate program that is trustworthy and has been delivered to a number of bloggers. Not only should you as a blogger trust the program but also your readers. For example, programs that have been in operation for a long time are easy to be trusted as compared to new programs online.
You can check the reviews online to see how a specific affiliate program has fared in the recent past years as well as the offering to bloggers online.
Commission Offered
The amount of revenue you get from your blog depends on how well your readers have accepted to take actions and promote your links. However, the level of commission that an affiliate program offers comes handy in upping your revenue.
Different affiliate advertising programs offer different commissions and thus you should be able to get the best out of the rest. There are some reviews sites online that assist you compare these programs. You should check their commissions and choose the best and the most realistic one.
You should choose a program that offers great commission, but this should not blind you into sidetracking other factors. You should note that the amount of commission depends on the product or the service you are promoting and the market situation surrounding the product.
Payment Confirmation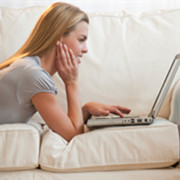 There are some affiliate programs that do not pay you for promoting their products, but rather play with your money and later cancel you from the system. To this end, you should check the history of the affiliate program before you sign in.
You can check the affiliate programs by visiting forums that discuss issues concerned with affiliate marketing and marketers. You should also ask some peer bloggers if the affiliate program you have selected can be trusted to pay and which payment options have been uses.
Support Service
Support service to affiliates is valued. The affiliate programs that you choose should offer great support to enable you sell smoothly. The program should reply to your queries fast and offer information on the official site clearly.
Some affiliate programs offer newsletters to affiliates to enable them to promote products and services swiftly. The support should be not only timely, but also helpful depending on the query that you have directed to the program support team.
Reputable Products and Sponsors
The products that you need to promote have to be renowned and legal. Your readers must be able to trust the products you suggest to them, which can enable you to get great revenue. Renowned products and sponsors are fast selling options, helping you get commissions faster. You should avoid counterfeit goods and illegal substances as they may tarnish your name online, and you may end up not selling much.
Selling reputable products also builds trust with your readers, allowing you to convince them with ease and to get them buy through your links or click on the links on your blog.
Best Affiliate Programs
Amazon.com Associates
This is one of the best affiliate advertising programs today. There is a wide selection of products to market, and thus it accommodates many bloggers on the go. Amazon also offers a great commission rate that may go up to 10% for products direct sale. However, for some products, the rate may go as low as 4%. In this case, it is important to choose the target marketing products.
eBay Partner Network
This is another one just like Amazon. It has a wide range of products, and thus accommodates the needs of many bloggers. With eBay, the affiliate can earn a bonus of up to 200% for the purchases from new customers. The program is also easy to register, and thus the affiliates can have it easy joining.
LinkShare
This is an affiliate network that gets affiliates together from where bloggers can market different products online. It enables the affiliates to sell and promote a wide variety of products, as well as earning great commissions easily.
LinkShare is operated by a Japanese businessman Rakuten. The network is renowned, and thus a lot of merchants post their products there to get affiliates selling and marketing them.