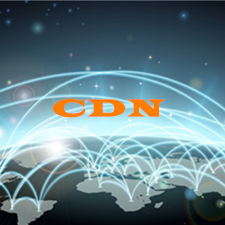 In recent months, we have received more than 100 emails from our readers asking that what CDN is and how it speeds up websites. Many of them have heard about this item, but don't have a comprehensive understanding about it. To help those readers have a good understanding about this program, we have browsed a pile of related articles on the web and consulted many experienced webmasters and famous technicians.
According to the information we collected from the Internet and got from the real people, we have worked out the comprehensive definition about CDN to help our readers know more about them. In addition, we have clearly listed how it speeds up websites in below. Now, move on to learn the details.
What Is CDN?
Standing for content distribution network or content delivery network, CDN is a huge scattered system of servers that are deployed in many data centers over the Internet, serving a large part of the Internet content, such as texts, scripts, graphics, media files, documents, software, applications, social networks and much more. The ultimate goal of this item is to enable end-users to have the access to high usability and performance.
CDN is designed according to end-to-principle that moves as much as intelligence as possible to the hosts and clients and keeps the core network relatively simple. In this way, the core network is extremely simplified and specialized. In addition, it is optimized to forward data packets. In this way, webmasters using this service are able to run websites faster.
In the industry, there are many professional companies offering this service. However, it is not easy to find one that is reliable and trustworthy. For our readers' request, we had reviewed piles of providers and selected 5 top CDN providers in last September, each of which is useful and affordable. Besides, there are some hosting companies providing CloudFlare CDN for free, such as BlueHost and A2Hositng, both of which have been awarded as the best CloudFlare CDN web hosts.
Does a CDN affect Google Rankings?
The answer is definitely YES. The main functionality of CDN is to get websites load faster, and Google has announced in April 9, 2010 at its official blog site that it has already included the site speed in the search ranking algorithms, which means faster websites tend to rank higher in Google search engines. Below is a snapshot of part of that post.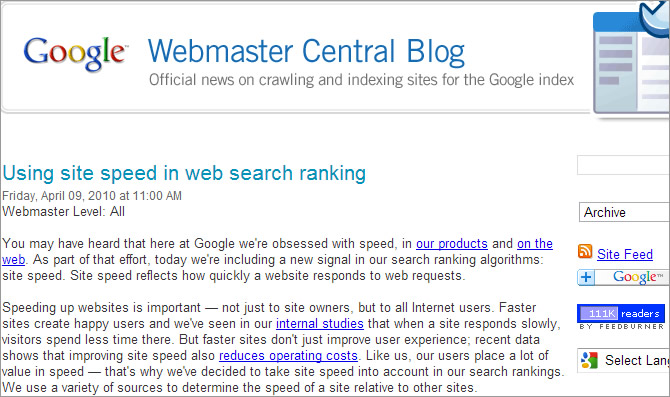 Besides, the CDN can greatly reduce the bounce rate of your site, and meanwhile increase the site visitors and page views. Generally, if your site responds lowly, visitors spend less time there, and even leave your site and never come back if they get frustrated. Therefore, your conversion rate drops and bounce rate soars.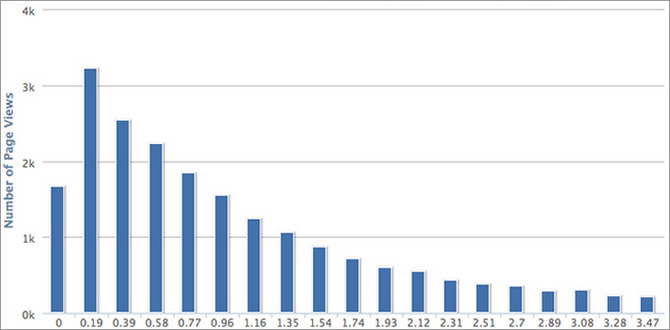 How Does CDN Speed Up Websites?
Besides affecting Google rankings, content delivery network also has the ability to speed up website, using which has been selected one of the best tips to speed up WordPress site and to optimize a WordPress site. All over the world, there are millions of webmasters using this service to speed up their sites. However, few of them know how it does that. In below, we have listed the details to tell how CDN speeds up websites.
Nodes of CDN are located in different locations, even dozens of and hundreds of places. The quantity of servers and nodes form a CDN varies. According to the architecture, piles of nodes with numerous servers are on some remote points of presence that is also called as PoPs, while the others create a global network and have some geographical PoPs.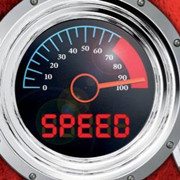 In this case, content requests are directed to the extremely ideal nodes. If you want to optimize your site performance, the best locations for serving content to you will be chosen, which are with few hops. In addition, the selected locations are the nearest to you and each of them is with the highest server performance, reducing the server response time and making sites run faster.
What's more, putting to many files, images, scripts or videos on your hosting server slows down your site and increases webpage loading time. In this case, you are able to speed up your site by creating subdomains for files, images, scripts and videos and placing all these subdomains on the CDN edge servers.
Recommended Content Delivery Networks
This CDN has a variety of competitive features, which are helpful to improve the performance of a website, speed up the page loading speed, reduced bandwidth usage, and improve SEO rankings. Besides, Max CDN adds redundancy to your website by connecting your website into their network, thus while knowing how much traffic your website may be getting, they can help your site be resistant about traffic spikes.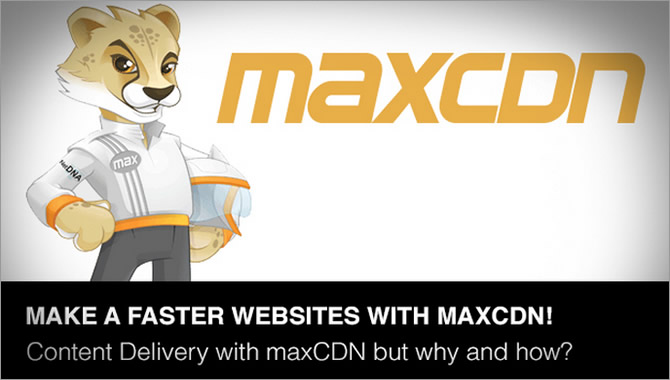 This CDN is designed to improve the performance, speed and security level of your site. It is easier to setup, more affordable, and performs better than many other CDNs. One of the most shining aspects of this CDN is that the decision makers choose the most beneficial server locations to ensure your visitors get the fastest page loading speed and the best performance.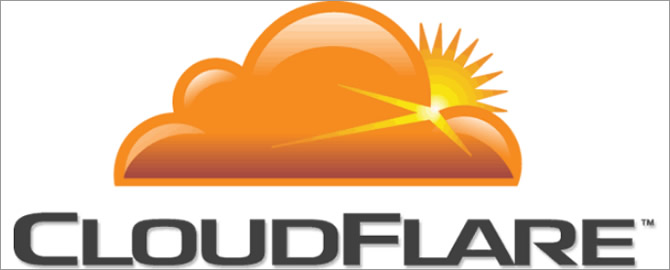 This is a full-service content delivery network, which leverages the power of Global Cloud Acceleration to speed up the website performance. As estimated, CDNetworks has accelerated more than 17,500 global websites and cloud services over 140 points of presence (PoPs).