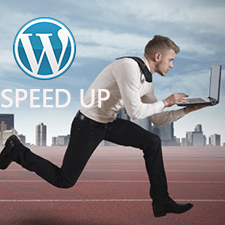 Every webmaster must know that the speed in which a webpage loads will directly impact the success and popularity of the site. After all, when visitors come to your website, the first thing they notice is the page loading speed, and then the web design and content. Therefore, if you site does not load fast enough, the visitors won't see your attractive layout and compelling content, because they will leave before everything is on the screen.
Besides, Google has already included the website loading speeds into the ranking algorithm, which means if your webpages load slowly, you may lose the ranking in Google searching results, thus leads to less traffic.
How to Speed Up WordPress Website 2019-2020
It is worth investing some time and energy to increase the loading speed of your website. And in this article, we have given you a comprehensive introduction of the methods you can take to speed up your WordPress site. Therefore, just spend a few minutes reading and implementing the tips mentioned below, thus make a huge difference of your site.
Tip 1: Measure the Previous Loading Speed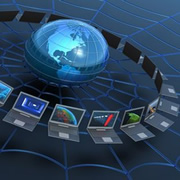 This first thing you need to do is figuring out your websites' current performance for future references or benchmarks. After all, if you have no idea how well your site is performing, how can you improve it accordingly? Here, we highly recommend you using Pingdom, which is the most widely used website monitoring tool, allowing you to stay on top of your website performance.
Besides, this tool will test your website in a 5 minutes interval, and send the results to you with beautiful graphs for a clean-cut overview, thus you can make data-driven decisions on speed improvements. Follow the link to learn about more performance monitoring tools.
Tip 2: Minimize the HTTP Requests
The HTTP requests can be regarded as the files needed to display your website. Every time when people visit your site, the requested files must be sent to their browsers, including CSS, JavaScript files and images. However, each of these files will affect the website performance to some extent, so you have to delete everything that is unnecessary. For instance, uninstall some WordPress plugins which inject extraneous CSS code to your site, and cause an extra page loading time.
Tip 3: Remove Spam Comments
Having some comments on each of your article is undoubtedly a good thing, but keeping thousands of spam comments in your database is definitely a different story. You have to regularly delete spam comments from your website; otherwise they will slow down the speed of your webpages dramatically. To remove them, just click Empty Spam button in the Comments section from your WordPress dashboard.

Tip 4: Remove Post Revisions
Just like spam comments, the post revisions will also slow down your website. Therefore, we highly recommend you installing a plugin called Better Delete Revision to delete your old post revisions. Once you have added it to your site, just go to Setting, click the Check Revision Posts button, and then delete them
Tip 5: Add Caching
Caching is a process that transparently stores the data of your webpages, and converts them into static pages. Therefore, once people want to view your content, the requested data can be served by simply reading the cache, instead of being fetched from the original database each time, which in turn decreases your page loading speed considerably.
To add caching to your website, simply install an easy to use plugin called W3 Total Cache.
Tip 6: Optimize Images
This step is important, but often been overlooked. You have to upload images with the correct formats and appropriate sizes. For instance, the 8-bit PNG is preferred for a simple and limited-color screenshot, and the 24-bit JPG is preferred for a color-rich photographs. Sometimes, you may really need pictures which contain a ton of extraneous metadata thus drastically increase the sizes of the image files. At this time, you have to compress and resize them before uploading them to your site.
With free tools like Tiny PNG, and Image Optimizer at your disposal, you can optimize images easily. Click here to learn more about image optimization.
Tip 7: Pay Attention to Your WordPress Plugins
Using too many plugins can create great burden to your websites, and slows down the speed. Thus, one of the easiest ways to make WordPress perform better is to deactivate and delete some plugins which are not necessary or don't add much value to your sites, and only retain the plugins you need, not the ones you may want.
Tip 8: Use CDN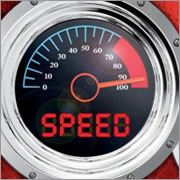 CDN, content delivery network, helps to efficiently deliver your content, CSS, Javascript and images etc from different locations across the globe with high availability and high performance, by serving the content from the location that is as close to your visitors as possible. Utilizing the content delivery network is among the most effective ways to increase the speed of your website.
It copies your content in multiple servers which are strategically located around the global, so once people visit your sites, the desired contents will be delivered from the nearby serve, which increase the speed to the largest extent. While there are so many CDN providers available, we have listed the top 5 ones. What's more, as there are many CDN on the market, we highly recommend the following 4, with which you can enjoy the most budget friendly prices and easy-to-use dashboards:
Amazon S3
Max CDN
Media Temple CDN
Free CDN
Tip 9: Optimizing CSS, Java scripts
Compress and combine CSS and Java scripts can improve the page loading speed of your WordPress sites, for compressing the 2 decreases your overall page size, and combining multiple files into a single file reduces the number of HTTP request to your web server. Some of the powerful compress and combine tools are listed as below:
For Java scripts: Closure Compiler, Minify JavaScript
For CSS: Minify CSS, CSS Compressor
Tip 10: Choose Good Web Host

Apart from optimizing your WordPress site, there is another thing that you need to do at the same time– ensure that you have a reliable WordPress hosting company. Each site needs a web host, and choosing the right hosting provider is one of the most crucial ingredients to the success of a WordPress site. There are 3 best WordPress hosting companies recommended not only by our specialized editors, but also a large number of webmasters. They are Arvixe, WebHostingHub, and JustHost.
All of the 3 web hosts are 100% compatible with WordPress, supporting the latest versions of MySQL, dual version of PHP (5.2x and 5.3x), the mod_rewrite Apache module, and up to 256MB PHP memory_limit (far exceed the minimum WordPress technical requirements) at affordable prices ranging from $2.95/mo to 4.89/mo.Besides, with the 1-click WordPress installers (BlueHost and JustHost utilize SimpleScripts, InMotion Hosting utilizes Softaculous) included in the powerful cPanel of the 3 companies, webmasters, especially newbies, can install WordPress quickly and easily with a few simple clicks.
Last but not the least, WordPress sites hosted with these companies are always blazingly fast, with at least 99.9% uptime even when receiving sudden increases in traffic. By the way, the technical support of the 3 web hosts are top-notch, and customers can get their problems resolved perfectly with the help of a group of professional support staffs available 24/7 via phone, e-mail, and live chat. Here is one overall table for those companies' highlights.