Pinterest marketing strategy helps your online business to grow faster than you have expected. These plans that put in place to market and promote a blog or website have a lot of significant impacts on the success of the industry.
There are different ways to achieve the strategies set. These include the use of description to spread ideas, the creation of boards with keywords in the title, the building of the relevant links back to your blog or webpages and many more.
The strategies act as guidelines that assist you realize your objectives and goals within a short period. You can also automate your site by ensuring that your boards have quality content that is always brief and precise.
According to the online report, 71% of small business owners do not use Pinterest to market their businesses. But it is worth noting that since May 2012, the Pinterest traffic has almost tripled in size. Automating your marketing with Pinterest is an activity that is inevitable in this economy world that is dynamic. These are some of the simple ways to increase traffic in your site with little or no effort using this popular social networking platform.
Scheduled Pins
Why should you use a lot of time every day to add pins when there is an alternative for using Pingraphy to program your pins? This is the same way you do with Facebook notifications and automatic tweets. To get start, you ought to create an album of pins you adore. It is preferable to copy and paste the URL on the notepad that you can have a fast and easy access.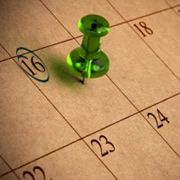 When your album of images is ready, navigate the page with the images of interest that you would like to pin. Click on the bookmark let in the browser bar. The Pingraphy simply looks for all the images on the page automatically.
To pin the image on the page using Pingraphy, you just select the one you would love to pin. Then, select the board you want the images to go to, along with the brief description of the images and the link of all the images. Ensure that the keywords are relevant for each image.
It is important to note that you can schedule the intervals at which the image can be pinned depending on the number of pictures you would like to pin per day. Some pictures are hard to find and hence pinning one in a day would do well.
Have Your Blog Connected to Pinterest
The best way to do this is to have a Pinterest plugin on your blog and to encourage your readers to share your videos and your image to Pinterest. The plugin shares any image you post on your site automatically to Pinterest, which can encourage sharing through a Pinterest button.
Pinterest RSS WordPress Plugin plays a crucial function in displaying pins on your blog to result in more pins and website traffic. Many webmasters are likely to pin the images on the sites they are visiting. And the existence of Pin option may arouse their interests to come back your site again.
Auto Follow
Pinterest has the automation software that helps you follow several users automatically. You need only to configure it by entering the required information about your site and account, and forget about it.
The software simply finds among millions of people to follow who have something similar to you. In such a case, many people may follow you in return.
Use NinjaPinner
You can also use NinjaPinner that enables you to create online boards for different topics that interest you. You add the videos and images to the boards through pinning. This is a great way of product promotion as it enables automatic following. Users may add each other creating a large social network that is a good platform for product promotion.
Make your Brand More Interesting by Your Time on Pinterest
There is no doubt that business people are always busy, and the marketing on social media like Facebook, Twitter and Pinterest is growing each day. You need to dedicate your time to ensure that your competitors do not get ahead of you. Sharing interesting, unique and high quality images can surely get you on top of the competition.
Include Tags
Pinterest users are ready to buy, and are not just looking for something interesting to inspire them. Including a reasonable price tag to your pins comes in handy if you want to sell more. It draws even the impulse buyers who were just passing through Pinterest. The price tag drives more traffic to your site and inspires purchases.
Other great strategies you can employ include showing your pins to Newsletter readers and joining the most popular group boards.