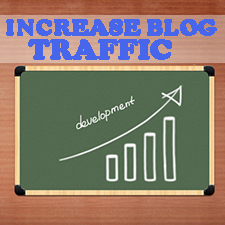 The significant traffic is one of most important factors of a successful and popular blog, for it plays a huge role in increasing the visibility of your blog to the world. Hence, you can achieve a variety of goals with your blog, such as selling goods and services, promoting yourself, and expanding your networking circles. However, how to expose your blog to potential visitors while retain your existing readers? Here, we have presented you the useful and valuable tips which are helpful to increase the traffic of your blog.
Tip 1: Purchase a Reliable Web Hosting and Choose a Top Level Domain
How many of you out there start a free blog but get bored of it in a couple of months or even days? We can bet the number must be huge. In fact, there is a common sense that if you don't invest in something, then you are not willing to work hard towards it to get a return. This is the main reason why we emphasize the importance of purchasing a web hosting instead of using a free one. Besides, by paying for a reliable web host, you can get an excellent hosting experience which you can never expect from a free blogging provider, such as fast page loading speed, no downtime, and top notch customer service.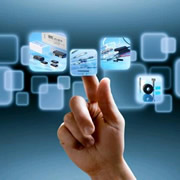 In terms of domain name, it is important to know that the domain is the online recognition of your blog, thus you should choose the appropriate one to separate you from the rest of the crowd. In fact, this process is quite easy. You only need to consider the purpose and target audience of your blog, and then choose a name which is relevant to your niche. Note that your domain name needs to be memorable and simple, with a .com extension that is more likely to rank higher in the search engines than other extensions.
By following the listed criteria mentioned above and with the purpose to alleviate your burden of sifting the reliable blog hosting among thousands of hosting packages, we highly recommend Arvixe, WebHostingHub and JustHost. All of these packages have the large user base, and have been awarded as the winners of the best blog hosting by many bloggers and review sites.
Tip 2: Well-Written Content and Regular Update
Frequent update with attractive and informative content is the key step in increasing the traffic of your blog. Your readers go to your blog for they are interested in what you have written, so you need to try your best to maintain this interest and keep their loyalty with meaningful content.
Furthermore, posting frequently is also essential. Just imagine if you have visited a blog and found that the latest post was published weeks ago, would you waste your time to check out this blog again? Surely, you may be busy sometimes and cannot refresh your blog frequently, so we highly recommend you making a couple of blog posts each week, thus your visitors can expect something new at a regular basis.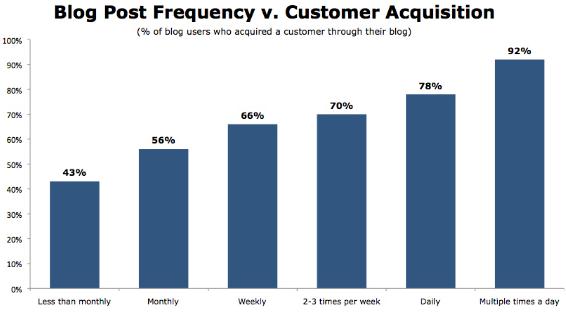 Tip 3: Comment on Peer Blog
Commenting on blogs in the same niche of you can be an effective way of traffic generation, after all, readers from those blogs many be interested in you due to the relevancy. We suggest you leaving some attractive and meaningful comments in your peer blog, with links back to your sites. Once readers like what you have said, they may click on your link to know more about your blog. This process will surely increase the readership of your blog, hence your blog traffic.
There is a special note that never put spam comments like "I like it", "good post", "it is helpful" etc, because these types of comments are meaningless and cannot attract readers. The comments you have left should be relevant to the post, and are able to deliver some sort of value.
Tip 4: Encourage Comment and Reply It
A large number of comments under each post means you have many loyal followers interested in your blog, and the new visitors are more likely to follow you when they see so many people comment on your posts. There are various ways to encourage more comments, and we recommend you using a commentator plugin which allows you to generate as many comments as you want.
Once your readers have commented your post, don't forget reply them as soon as possible, for this can show your readers that you value their opinions, hence increase loyalty.
Tip 5: Utilize Social Networking Platforms
Many bloggers are using Twitter, Facebook, and Google+ to drive traffic, with which readers can tweet, like, and +1 your blog posts if they like your content, thus invite many potential visitors to your blog. Besides, if you feel these social medias are too popular thus require more competition for attention, then you can choose some smaller or less well-known networks like Quora.com, Empire Avenue, and Tumblr.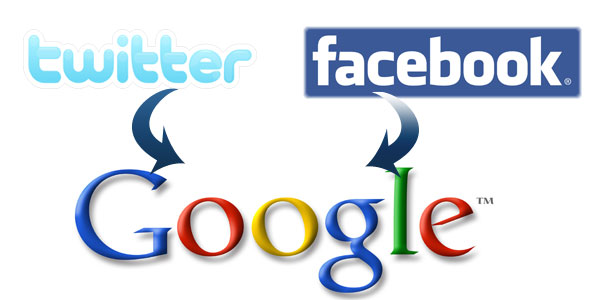 Tip 6: Participate in Question and Answers websites
You can be active in Q&A websites like LinkedIn, Quora, Yahoo!, and popular forums like Digital Point Forums, because these sites may help you build the influence and authority. You just need to search questions to your niche and give professional answers. Don't forget leaving your blog link as original sources. If your answers are useful, then you can attract many more new visitors.
Tip 7: Use Trackbacks
Trackbacks is a linkback method which is designed to send notification of updates between two websites via a Trackback Ping. If you have left a trackback on your peer's blog, then this blog will include a link back to your blog in the comment section. Thus people will have the chance to visit your blog.
Tip 8: Article Marketing
You can market your blog posts by submitting them to powerful article directories with collections of articles written about the subjects of your content. This practice is a long venture and will not bring massive traffic at once, but has been proven over and over again to work like a great traffic generator. To help you see which sites you might consider submitting to, we have listed below the top 5 article directory sites ranked by Google PageRank and Alexa traffic rank.
EzineArticles.com
GoArticles.com
ArticleDashboard.com
SearchWarp.com
ArticlesBase.com
Tip 9: Remember Search Engine Optimization
Never forget to optimize your pages for search engines, as rank highly can offer massive chances for traffic. Including relevant keywords can grab search engines' attention, but never overload your posts with too many keywords as this may annoy your readers. For more information on how to execute on great SEO for blogs, check out these 10 SEO guidelines and tips.
Tip 10: Utilize Google Analytics
Google Analytics is a free service offered by Google that generates detailed statistics about a website's traffic and traffic sources. After knowing where visits originate and which sources drive quality traffic, then you can optimize your blogs accordingly.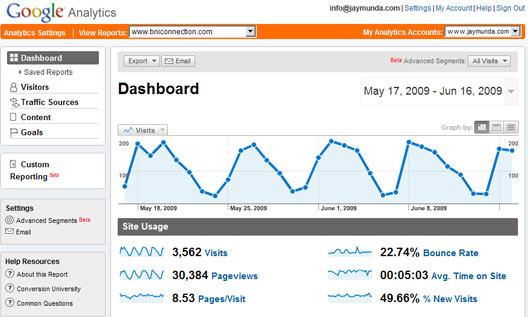 Tip 11: Attractive Blog Site Design
The design of your blog site is an essential factor to determine the number of your blog readers, but many people just ignore this aspect. Generally, people will leave your site before carefully reading your content, if the overall design is boring and chaotic. In fact, the easiest way to have a unique and stylish design is utilizing beautiful blogging theme. Here, we highly recommend Fable – a quality WordPress theme designed by Elegant Themes.