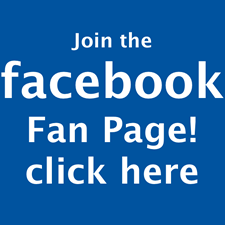 As Facebook has emerged as a leading social networking and marketing platform, millions of webmasters enhance their exposure by reaching more audience. The Facebook Fan page, being an imperative solution for the marketing world, allows you to share your updates and to attract prospective readers.
But, the efficiency of a Facebook page is determined by its number of fans; thus tremendous numbers of people search how to get more followers on Facebook page to improve the effectiveness of their marketing campaign. In this article, we will illustrate how to achieve this goal by executing the best practices prevailing in the leading social networking site, luring the audience to hit the Like button for you.
Keeping Your Fan Page Attractive
Before getting involved in any strategy to attract followers, it is imperative to create a convincing fan page. There are millions of fan pages in Facebook at the moment, whereas every user can like a maximum of 500 pages only. Hence, you need to offer an attractive page for improving your fan base, luring users to like your page.
Note that keeping your page worth visiting is not entirely difficult, but requires a lot of consistent efforts. Your fan page improves when you create interesting and relevant content on the regular basis, and in the meanwhile present them well through the posts. Offering remarkable content and updating posts consistently influence the fans to visit your page frequently and to encourage them share the most interesting ones among their friends.
Overall, keeping your page attractive maintains your existing fans, creates a scope to create new fans and provides a proper base to other practices of getting more followers.
Presenting a Convincing Video
The presence of photos and videos on your website has been regarded as a compelling strategy for gaining the attention of readers. Bearing this in mind, you can make a convincing video that exemplifies the genre of your fan page, the ideal audience who should join the page and the reasons as to why they should like your page content.
Note that the key to success lies in the efficiency of your video; it must be relevant, interesting and worth the viewers' time.
Adding Facebook Widget to Your Site
With the availability of Facebook widgets and plugins, you can provide a glance of your Facebook page on your website. By installing the Like Box widget on your site, the visitors get an opportunity to Like your page directly. Although the Like Box is effective enough to get the attention of visitors, adding a bit of content encourages the visitors to hit the Like button.
Another popular widget is the Facebook Live Stream widget that offers more visibility and advanced functionality. For example, people can add a comment on a post through the Live Stream widget. Moreover, it helps you present a convenient platform for your visitors to join your Facebook page.
Inviting your Subscribers
Before opting for Facebook marketing, it's probable that you must have built a list of subscribers through your website or emails. As your subscribers are already impressed by your site, you can lure them to join your Facebook page by inviting them through emails. For example, you should send them an invitational mail that includes the link to your Facebook page along with some encouraging content.
Placing Advertisements on Facebook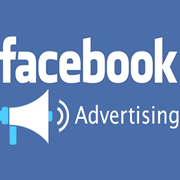 If you ask any newbie about how to easily get more followers on Facebook page, the recommended suggestion will be to place advertisements on Facebook. Facebook Ads is an effective measure for boosting your followers without spending a lot of time. All you need to do is to place a weekly or monthly advertisement by bearing the charges and monitoring the effectiveness of your ads.
Using Photos Efficiently for Tagging
If you own a website that organizes a lot of contents, you have a great opportunity to boost your followers count. All you need to do is to take some pictures of your popular posts and upload them to your Facebook page. Once the pictures are online, you should share it on your wall and encourage viewers to tag themselves in the pictures.
Photo tagging has been an effective strategy because it is liked by a lot of Facebook users. More importantly, when your tagged photos are pushed into the walls of your friends, you can reach more audience. As the result, the scope for getting followers increases.
Commenting on Other Fan Pages
One of the best practices of promoting your page for free is by commenting on other fan pages. You should join several pages where you can find your target audience and share your page's link in comments along with a short and relevant content. Your comments can be viewed by many users who comment on that post. Alternatively, you can tag a person or several persons on your posts or comments to get their attention.
Linking Facebook and Twitter Profiles
Although Facebook and Twitter, as the leading networking sites, have intense competition among themselves, they render you a proper cross-platform to share your posts. In simpler words, you can link your Twitter profile to the Facebook page and share your Facebook posts on Twitter.
But how can you get more followers by sharing on Twitter? Well, the outgoing Facebook posts have a bit.ly link that redirects the users to your Facebook page. Therefore, you can drive your Twitter followers to your Facebook page and convince them to hit the Like button.