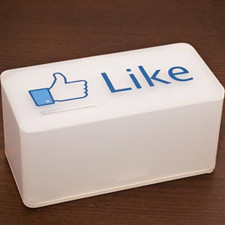 As a feature of social network services from Facebook, the like button is an efficient way for the promotion of WordPress websites by encouraging people to click the button showing their favor for the content of the sites such as photos, comments, status update, and so forth. If you still haven't got a clear idea of how to promote websites at Facebook, this post includes some helpful tips including the utilization of the like button.
In below, we are to lay emphasis on the point about how to add Facebook like button to WordPress websites by keeping the following tutorial simple and concise with the help of which you are capable of complete the process within few minutes.
What Benefits Can Facebook Like Button Bring?
As the second largest most visited websites around the world, Facebook serves for people to own news feed with which they are capable of seeing updates of their friends, people their friends add, the links their friends favor, and so on.
So, how exactly the like button works? Specifically, if you are named as Lucy with 500 friends and click the like button of one post, synchronously, it is shown to all of your friends through showing text like what has been shown in below.
Your Friend Lucy likes HostingReview360.com's link: How to Add Facebook Like Button to WordPress.
Undoubtedly, we cannot emphasize the significance too much of like button which plays a key role in publicizing and promoting your websites by getting them visible in social networking. In the following, we clearly and concisely describe the procedures of completing the adding of this powerful button.
Step 1: Login to Your WordPress Account.
To begin with, navigate to your WordPress website after which login to your admin account entering the username and password.
Step 2: Click the "Plugins" Option.
There is a section of "Plugins" which can be sought in the left menu locating in your dashboard. Just hover your mouse on it after which you can see a list including "Installed Plugins", "Add New", and "Editor". Now, click "Add New". Then there appears a search box for "Search Plugins". Afterwards, fill in "Facebook like button plugin" and hit enter.
Step 3: Install Facebook Like Button Plugins.
After the above step completed, there pops a list beneath where you can find "Facebook like button". Then, click "Install Now" to install the version 2.15 through choosing "OK" in the dialogue box after which the install will run. Finally, click "Activate Plugin" in the next page which redirects you to the plugin pages in your WordPress websites.
Step 4: Complete the Settings of Installation.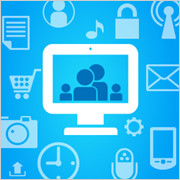 Click the "Settings". Afterwards, you are bound to see a webpage requiring you to fill in your Facebook ID in "Facebook Button Options". Now, you may ask how to seek this ID. Actually, it is quite simple. Firstly, just open a new tab and navigate to www.facebook.com. Then, type email or phone, and password to login the account. Right there at any blank area of the page, just right click the mouse, then click the "View Page Source".
After the above procedure done, a webpage is destined to open where you can find a long number besides the text "user". Then, copy this number and paste it to "Facebook Button Options" box. Afterwards, set the "Display Button" to "Like". The final step is to click the "Save Changes" button.
Step 5: Have a Check and Make Sure The Adding Is Done.
Eventually, navigate to your WordPress website again after which click on any post. When the webpage appears, you are shown a like button below the post like the following picture. This means you have already successfully added Facebook like button to your WordPress websites.