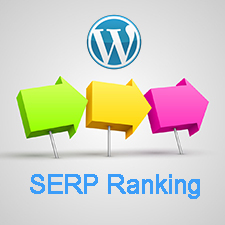 SERP, the acronym of Search Engine Results Page, is the listing of searching results in response to the keyword query. Normally, the results contain a list of webpages with titles, addresses, dates, and a short description showing why the contents have matched the keywords query. Once people enter some words or phrases into the search box and lick the search button, then search engines like Google and Yahoo! will automatically generate the SERP listings based on some algorithms that determine their relevance to the searched items.
There is no doubt about the importance of SERP ranking, as the higher place you are listed, the more chances you can be seen by people. Here, we'd like to tell you 5 mistakes that will kill the Google rankings of your site and give you some useful methods to improve your SERP presence.
Top 5 Mistakes That Kill the Google Rankings of Your WordPress Sites
Generally, when people search for a topic, they will only read the webpages that have been listed at the first 3 searching result pages, so if you fail to get a high ranking, then only few people will notice your content, which means little traffic driven to your site. The top 5 mistakes introduced in the following are the most common ones made by the majority of webmasters, so you'd better try your best to avoid them during your website building and managing process.
Mistake 1: Choose Free WordPress.com Account
WordPress.com provides free hosting, with almost 60 million registered sites all over the world. The reason why it can be so popular is that it allows you to have a WordPress powered website within seconds. However, there is no such thing as a free lunch. Free hosting services always come with some drawbacks, such as limited theme options, no support for powerful plugins, no freedom for monetization, no SEO-friendly domains, and low search engine rankings. In this respect, paid WordPress web hosting is the better choice as it has no above mentioned disadvantages.
In addition to those three companies, BlueHost has been officially recommended by WordPress.org. They are one hundred percent WordPress compatible exceeding the minimum technical requirement of PHP version 5.2.4 or greater, MySQL version 5.0 or greater, and the mod_rewrite Apache module. Besides, they run PHP as suPHP for enhancing security, offer 1-click installer for user-friendliness, guarantee fast page loading speed and at least 99.9% uptime for excellent hosting experience, and provide responsive and 24×7 support to the best after-sales service. Finally, their web hosting services are very cost-effective, which cost you less than $3.95 per month.
Mistake 2: Have a Boring Website Design
Never underestimate the impact of design on the site popularity. Many webmasters just hold the opinion that nothing is more important than content, so they just focus on creating interesting content but forget to beautify their websites. The result is that people leave their ugly or unattractive site before noticing the appealing articles, and never come back again. In fact, there are many methods to improve the attractiveness of the site, among which using a gorgeous WordPress theme is the easiest one.
Gleam is a modern and stylish WordPress theme, featuring flashy effects and smooth Ajax loading techniques. It makes creating the custom attractive appearance for each webpage of your site an easy thing, with the allowance for custom full BG images display. Thus, by installing this theme, you can grab your readers' attention easily and effectively.
Mistake 3: Select an Inappropriate Domain Name
There is no need to emphasize the importance of a good domain name , because it is the critical factor in helping search engines and people find you easily. However, many people just ignore this aspect, and choose a long and unprofessional domain, end up having an obscure online visibility and little traffic. In below, there are some tips for picking up the best domain with ease.
Use the website name after your domain name.
The domain should be easy-to-remember and short, which consists of easy-to-spell phrases or words.
Avoid using some complicated ingredients like professional terminology, jargon, dash and hyphen.
Choose TLD with .com, .net, or .org extension.
Insert keyword into your own domain which is connected to your niche.
Mistake 4: Overuse Keywords and Links
There so many useful techniques available that you can use to improve the SEO friendliness of your WordPress website. However, it does not mean that you can overuse these tricks, especially including keywords and internal/external links in your articles. If you really add so many keywords and links in every post within your site, you might be able to raise your ranking in a short term, but Google will soon regard your site as spam one, and penalize or even ban your site accordingly.
Mistake 5: Improper Redirecting of Old Webpages or Even the Whole Site
In many cases, people need to move their popular and well-ranked website to a new domain, but forget to carry out this process carefully, without losing the current high Google rankings. Google is just a search engine, and is not smart enough to recognize that you just use another URL for your website, and view this site as a totally new one. Therefore, when switch your site to a new domain, you need carefully redirect every webpage, and try your best to retain all the SEO/link juice and browsing experiences accelerated on the old domain name.
Top Useful Methods to Improve Your SERP Presence
Search engine optimization is the process of affecting the visibility of your web page on a search engine's searching results. It is very important to every business website. After all, if your site cannot rank highly on the search results page, then you cannot attract potential customers to purchase your products and services, no matter how fantastic they are. In below, our editors have hand-picked and presented the top useful methods to improve your SERP presence, which allow you to gain more traffic quickly and easily.
Focus on Content Creation
Generally, webpages that score well on the search engines' algorithmic tests can rank higher in the SERP listing, and these algorithms are generally based upon factors like the content of a webpage.
In fact, what search engines like is long, in-depth, and unique content, and the webpages ranking on the first page of Google and Yahoo! averagely have over 800 words with real meaningful content. However, never write lengthy articles just to please search engines, because no one wants to read SEO posts, not even the searching spiders. All you need to do is creating fresh content with your real insight, and in the meanwhile, help search engines find your content.
Use Keywords Carefully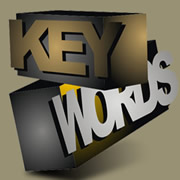 Including keywords into your URL, headline, sub-headline, as well as the content of your articles is a great way to improve your SERP rankings, as this practice can greatly enhance the relevance between your post and search query. However, this doesn't mean that you should use excessive keywords or even cram keywords in the whole article, because this may get your website banned by search engines. If you really want to repeat the keyword to make your content more relevant, you can use the related words, synonyms, and grammatical variations.
Pay Attention to the Comment Section
In fact, the comments left by your readers can also improve the SERP. This is because when readers leave the comments on your post, then this article will automatically get updates with fresh content in the comment section. Besides, if you often answer questions raised by readers, then they will more likely to ask their queries in the form of comments, thus add more value to our content. This is a great method to keep your website alive all the time.
Make Use of the Rich Snippets
Rich snippet is a useful source code designed to summary the content of your web page in a way that makes visitors feel easy to understand what you are talking about, and why your content is relevant to their query, without the need to click the webpage and go through the loading process. It can make your webpages more attractive on SERPs as compared with others which are full of endless lines of text. And according to our investigation, the rich snippet can boost at least 20% increase in your SERP rankings.
Here are some great guides out there to help you get started with rich snippets easily. Check this article for more information about rich snippet.
Get Back Links
The back links just work like votes, telling search engines that other websites like and utilize your webpages for information. And the more votes you get, the higher your ranking will be. However, not all the back links have the same value, and votes from famous and popular sites are undoubtedly worth a lot than a small and obscure blog.
Be Active in Social Networking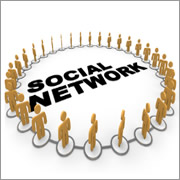 Due to the huge popularity, social media is going to play a bigger and bigger role in SEO, and is trusted by all the search engines. Therefore, you need to create and optimize your social profiles on Google+, Facebook, Twitter, and Linkedln with information about your website, thus get your contents noticed and shared. Generally, the more shares your content gets, the more relevant and popular it will seem to search engines.
Moreover, as compared with any other social networking platform, Google+ is able to affect your SERP ranking in the most effective manner. This is because it has an inevitable introduction of Author Rank, which allows you to easily boost the authority and ranking of every piece of content you create if you have built a strong Author Rank and played an active role in Google+.
Paid SERP Listings
If you want to rank higher in the SERP as soon as quickly, you can also pay search engines some money to have your web pages listed on the top of the searching results. Note that if you have no idea how to get paid SERP listing by yourself, then you should find some trustworthy websites or consultants to do this for you.
Best SEO WordPress Plugins for Small Business Website
As we know, WordPress is well-known for its SEO friendliness. This is not only because it has very simple and clean code preferred by search engines, but also because it offers a tremendous number of SEO plugins that can help improve your SERP ranking automatically without requiring you to do any additional work at all. Below, we have listed the top 5 WordPress SEO Plugins recommended by our specialized editors.
All in One SEO Pack
All in One SEO Pack is one of the most advanced WordPress plugins aiming at automatically help your website get better SEO like Goggle and Yahoo!. With over 15 million downloads and the average rating of 4.8 out of 5, it has been on the top on my list. In addition to some basic operations like optimizing the titles of your articles, generating mata tags, and avoiding the duplicate content, this plugin also support Google Analytics, custom post types, etc.
Besides, if you are among those webmasters who know little about SEO, then you only need to install this plugin, as it will do all the things for you automatically. But if you are an advanced user, you can control everything such as overriding titles, setting any meta description, as well as any meta keywords as you like.
SEO Ultimate
SEO Ultimate is another popular WordPress plugin for search engine optimization, which has been downloaded for more than one million times at WordPress.org. At present, this plugin is in its version 7.6, which has added the Deeplink Juggernaut.
SEO Ultimate is really powerful and rich-featured. For instance, the title tag rewriter allows you to put your post title at the beginning of the title tag for improved keyword SEO, customize your homepage's title tag, as well as easily override the entire title tag contents for any page, attachment, and category of your website.

SEO Friendly Images
SEO Friendly Images is a powerful image optimizer which helps you improve traffic from search engines easily and quickly. Alt and title attributes are two of the most important parts for search engine optimization, as the former one describes your images thus help search engines understand what your image is talking about, and the latter one is useful for your readers as it will appear in the tooltip when mouse is over the image. Therefore, if you don't know how to add proper alt and title attributions to the images, just install SEO Friendly Images, because it will do this for you automatically.

SEO Smart Links
SEO Smart Links is a perfect WordPress plugin to get your website interlinked, thus generate more traffic. It has a lot of automatic SEO benefits, such as automatically linking keywords and phrases in your articles and comments with correlated posts and webpages, allowing you to set up your own keywords and the matching URLs, as well as helping you set nofollow attribute and open links in new window.

WordPress SEO by Yoast
WordPress SEO by Yoast is one of the most well-known WordPress SEO plugins, which features everything to help your website ranks higher on the searching result pages. You can easily increase the CTR rate of your site with its Snippet Preview, because it allows you to see a preview of what your webpages look like in the searching results. You can also save a lot of efforts with its Linkdex Page Analysis, as it will automatically check whether you have added the alt tag and meta description to your images, whether your posts are long enough, and whether your content is preferred by search engines.