WordPress is the most popular CMS that is used by millions of people to create different kinds of websites and blogs. At the same time, there are many WordPress security issues with large potential dangers, which may make your site be attacked and cause huge business loss. Therefore, you have to pay attention to these issues and resolve them as soon as possible.
After searching online a lot and consulting many experienced WordPress users, we found several common WordPress security issues that may cause big damage. Read the following parts to learn about the issues. Once you found any of the following issues existing in your WordPress site, you need to resolve it immediately. If not, you also need to adopt some measures to improve your WordPress site security.
Weak Username and Password
You need to know that WordPress gives each user a username by default, which is named as admin, and most hackers know this. Therefore, once you have finished the WordPress installation, you need to change your WordPress username. Besides, if you use a very weak password, hackers are able to crack your password without any effort. Thus, to ensure your site won't be hacked, you have to set a very strong password including upper or lowercase letters, numbers and symbols.
You are able to change your username and password via dashboard, SSH and phpMyAdmin which is also can be used to export and important a database and backup a database to enhance site security. No matter which method you choose, remember to keep your new password secret.
Free Themes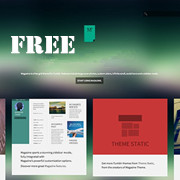 After creating your own WordPress site, you need to choose a theme to beautify your site and make it unique. As we know that WordPress and many theme providers offer numerous themes that are free for anyone to use. However, you need to know that many free themes come with base64 encoding that is used to hide malicious code. Therefore, by using these free themes, you may upload malware into your account, making hackers get into your files and access easily.
About this problem, we suggest you to choose a quality and elegant theme from the top theme marketplaces to beautify your site without any danger, like Mojo Themes, Gabfire Themes, and much more. From these theme marketplaces, you are able to choose a high quality WordPress theme to make your site special and look great, no matter your site is about hotel, magazine, wedding or others.
Poor Plugins
Using high quality plugins to improve your site is one of the best ways to make your site better. Besides, by installing WordPress plugins on your site, you are able to add functionalities to your site. However, if you choose an improper plugin, you may make your site be hacked. Therefore, we sincerely suggest you to choose feature rich, quality and easy-to-use plugins from the official site of WordPress.
At WordPress.org, you are able to choose different plugins for different purposes, such as wiki plugins to embed wiki function, cache plugins to speed up your site, eCommerce plugins to boost sales, security plugins to prevent damage, and much more.
Insecure Hosting Service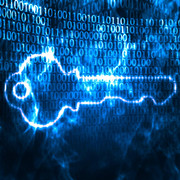 If someone exploits a vulnerability in an old PHP version or other services on your hosting platform, you site is in danger of being damaged, no matter which version of WordPress you used to create your site. Therefore, you have to choose an extremely secure hosting company to host your site. When choosing a web host, you need to make clear whether their hosting services include the latest versions of PHP and MySQL.
What's more, you need to take account isolation, web application firewall and instruction detecting system into account. Besides, a secure hosting provider should offer SSL and SSH to ensure the secure of data and remote management. In these years, we have reviewed 100+ WordPress hosting providers and found that BlueHost and InMotion are 2 of the most secure companies, the services from which meet all requirements we put forward above.
Outdated Versions of WordPress, Theme & Plugin
Many hackers are looking for methods to access your site by developing vulnerabilities in the software, which means the outdated versions of software, theme or plugins may cause you problems. Therefore, you need to ensure the software, theme and plugins you are using are the latest. No matter when you log into your WordPress site and land on the dashboard, you need to check whether there is a newer version, if there is, update to the latest version.
Besides, you should frequently visit the sites of the theme and plugins you are using to check if there are any updates. Remember to update the theme and plugins as soon as you find a newer version.