A large number of our readers have written us asking that what SSL is. To provide them a comprehensive answer, we have read a lot of SSL-related articles online and consulted many experienced hosting experts. Now, move on to learn more about SSL.
Standing for "Secure Sockets Layer", SSL is a cutting-edge technology to enhance security of sites and visitors' information by encrypting links between web servers and browsers, which is used by millions of webmasters all over the world.
What's more, SSL enables people to create an authentication link between the browsers they are using and the websites they are visiting, which ensures all their information be sent to the right place. Frankly, SSL is important for eCommerce site. Thus, we recommend people who try to build an eCommerce site choose web hosts offering SSL to host their sites.
Why SSL Is Important
SSL simply establishes an encrypted link between a web server and a browser. This terrific link makes sure that all data and information transformed between the web server and browsers are kept secure. SSL makes outstanding contributions by safeguarding momentous information and data such as login credentials, numbers of credits cards, social security numbers, and so forth.
Generally, the above sensitive information is sent in plain text between web servers and browsers routinely. Thus, if hackers or attackers obtain the capability to intercept these data, they are able to view and leverage these data causing financial losses.
In below, we have listed the necessity of using SSL in sites. Details are showed as follows.
Information Encryption

SSL encrypts everything passing to and from your website, including sensitive information like financial account information, usernames, passwords, email addresses, etc. Thus, only the authorized recipients can understand and read it. This is one of the main reasons why SSL is the top requirement in setting any e-commerce or business website. After all, the information you send and receive is passing from computer to computer to get to the destinations, so once you haven't encrypt it with SSL, it might be hacked between you and the end user. It just like a verification system that protects your website far away from malicious hacking, identity theft, information fishing and any other cybercrimes.

Authentication

Authentication is another advantage offered by SSL. Generally, your visitors will send their information to you through several computers, and any of these computers can pretend to be your site, thus cheat your visitors to send their personal and confidential information. With SSL, however, people can create an authenticated link between your website and their web browser, making sure that all the information is sent to the right server but not to a criminal's server.
4 Main SSL Types
There are multiple types of SSL certificates you can choose from to enhance the security of your site and protect your visitors' or customers' information. In below, we have listed the main information about shared SSL certificate, private SSL certificate, company SSL validated certificate and extended validation SSL certificate to help you know more about them and choose the most suitable type.
Shared Certificate
Most web hosting companies have integrated free shared SSL with their shared and reseller hosting packages. In this way, you have the ability to enjoy the encryption without spending any money in buying your own SSL certificates. However, because the certificate is free, it does not support you to use your own domain name. Therefore, you have to use "https://secure###.servername.com" to replace your own domain name to avoid browser warnings.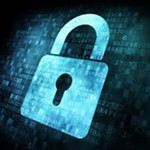 Once you use your own domain name, you and your site visitors will receive many warnings in the browsers, notifying your domain name doesn't match the one shown on the certificate. Thus, shared SSL is not suitable for websites, because the warnings may make site visitors think the site is not worthy of trust.
Private Certificate
Being different with shared SSL, private SSL requires you to buy your own certificate, together with a dedicated IP address to run the SSL. Unquestionable, the private one is more money-consuming than the shared one. However, it allows you to use your own domain name and be far away from the warnings in browsers, because the certificate is tied for your domain name. Generally, the URL link you are bound to get is like this: https://www.yourdomainname.com/ without the name of your web server included.
Here, it is worth noting that if your web host doesn't offer free private SSL certificate, you need to purchase one from a reputed and trustworthy SSL provider. The related information is displayed in the bottom of this post.
Company Validated Certificate
Company validated SSL certificate and private SSL certificate share some similarities. However, if you choose the former kind, you have to provide some additional documentation to certify the identity of your company. After using this type of certificate, you can make your site more professional and make your site visitors fully trust that your site is highly secured.
Extended Validated Certificates
Extended validated certificates verify the identities of companies to prevent fraud by doing a series of checks and validations. By using extended validated certificates on your sites, your visitors will see a green address bar when they visit your site in secure mode. The bar indicates that your site is with the highest level of security.
Which SSL Type To Pick
The option is up to you, depending on the types of your website. For certain, shared SSL achieves no recommendation for eCommerce websites because customers cannot check your store domain. What makes the situation worse is the warnings pose discomforts on potential customers when they try to submit detailed information of their credit cards through your website.
On the contrary, private SSL is highly preferable for eCommerce websites in great request to protect the information of credit cards for customers. In addition, undoubtedly, when targeted customers are able to see corresponding domain names in the URL rather than that of third-party providers, they are more likely to feel the comfort and security to submit their sensitive data via your website.
Conclusion
SSL has been used by millions of webmasters to secure their online sites, and you can choose the best appropriate one according to your preferences. And, a SSL certificate is rather indispensable for eCommerce sites as it can strengthen the trust and confidence your customers have on your site.
In addition, you have to ensure that the SSL provider you choose is a trustable one, which has gone through several identity checks. Here, we recommend BlueHost, InMotion Hosting and A2Hosting, offering various SSL certificates featuring different levels of protection. If you are a shared web hosting customer, you can utilize their free SSL certificate available to all accounts residing on a shared IP address.