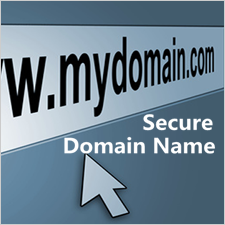 Lately, some webmasters have been inquiring tips to safeguard domain names after suffering from a number of issues in terms of security. For the sake of meeting requirements, we have figured out 5 strategies with the purpose of helping webmasters cast off menace from hijackers and domain thieves.
In addition, for those webmasters who pay close attention to the safety of domain names and websites, this post is well worth reading by explaining how to improve the security of WordPress websites.
Why Should I Secure My Domain Names?
For individuals, equivalently, the domain names areintellectual property. For companies and corporations of different sizes, they are apt to utilize their brands as domain names representing their goodwill and reputation. In the online world, everything is vulnerable to stealing. As a result, we cannot emphasize the significance of the security of domain names too much. If you also begin realizing the importance, then just keep browsing and get the points.
Strategy 1 > Purchase Domains Addons from Trustworthy Providers
Although domain addon service takes you few dollars, it does help you to break away from the risk caused by free domain names that are lacking of guarantee for security. Here we take BlueHost as an example which is a renowned company offering credible web hosting services as well as domain registration. This company charges $1.67/mo for SiteLock domain security and $9.99/yr for domain privacy protection.
To be specific, its SiteLock stops hackers from distributing virus-infected software to your websites via malware scanning and blacklist monitoring, whereas the domain name privacy protection prevents detailed information of your domain name from theft. If you want to learn more details of its services, please refer to BlueHost review. Besides, for those webmasters who still doubt the necessity of buying domain addons, this post covers several reason of the significance of purchasing domain privacy.
Strategy 2 > Keep Concerned on the Expiration Dates of Your Domain Names
Possibly, some fresh hands have not realized the consequence of the ignorance of the expiration dates of domain names. Since the October of 2003, ICANN( Internet Corporation for Assigned Names and Numbers) has been requiring all registrars to keep in touch with their customers to verify detailed domain information annually.
The point that must be noted is that the domain name is bound to be cancelled automatically if the domain information is not correct or the domain name owners fail to reply the inquiries from their registrars accurately. Needless to say, you had better keep a record of specific expiration dates of your domain names as well as maintain your contact information updated.
Strategy 3 > Add Your Domain Name Registrar to Approved Sender List of Your Spam Filter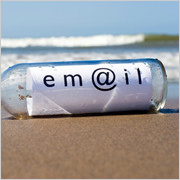 As we have mentioned before, it is crucial to stay in touch with your registrar. Only by this can you know the status of your domain name in details. Since there is one possibility that you are utilizing spam blocking service aiming at stopping spams, you also take the risk of missing domain renewal notices that are sent by your registrar.
To keep off such kind of situation, we recommend adding your registrar to the approved sender list of your spam filter. By doing this, the emails from your registrar will be passed automatically and then sent straightly to your inbox.
Strategy 4 > Be Cautious About the Employment of Free Email Addresses.
Some webmasters may use free email services that include Gmail, Outlook, Yahoo, iCloud, and so forth among which some automatically suspend or delete your email accounts provided that you had not used its services for a long period of time or just have not logged in frequently.
This kind of scenario does pose menace on your domain name because lots of domain hijackers tend to take advantage of it by signing up an email address that is the same with the one you own to give permission to transfer your domains to another website.
Strategy 5 > Be Prudent upon the Person Listed in Your Contact Information.
Under normal circumstances, your company or you are regarded as administrative contact. Therefore, when you are registering a domain name for individuals or companies, it is wise to ensure that the company name or your name is listed as the owner of the domain name.
The person who is listed as the administrative contact is destined to be authorized with the privilege to change or modify the ownership of the domain names. Hence, make sure that the person listed is trustworthy.