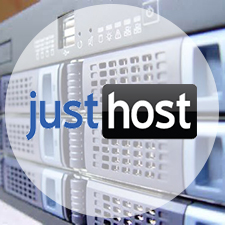 Based on the JustHost review from some crucial web hosting aspects including price, features, reliability, speed, tech support as below, JustHost is highly recommended by our editors.
JustHost has been providing its all-in-one web hosting plan – Just Plan to individuals and small businesses in multiple countries including US, UK and CA since 2008. JustHost has set up headquarter offices in those countries to provide professional hosting service and support to customers all around the world. Over the past 5 years, JustHost has devoted itself to reliable and fast hosting services at an affordable price, and it is believed that JustHost will remain committed to high performance to gain better satisfaction from customers.
Price
The original price of Just Plan is set at $7.99/mo, but now whoever going through this special promotional link will get started with JustHost at a much more affordable price – only $2.5/mo, up to 69% off.
It is not an easy task to find a host who provides the same quality services at a price that is cheaper than JustHost. Besides, $200 ad credits ($100 Google advertising offer, $50 bing ad credits and $50 Facebook ad credits) is included in any subscription.
Pricing Details
1 year plan

$3.95/mo

2 years plan

$2.95/mo

3 years plan

$2.50/mo
Payment Method
Credit Card

Yes

PayPal

Yes
JustHost Promotion Link Activation
Refond Policy
JustHost offers 30 days full refund period, which means customers can get all of their money back if they cancel their accounts within the first 30 days of registration.
Moreover, ANYTIME money back is available at a pro-rated basis. This means customers can cancel the hosting service at any time, even after automatic account renewal. Note that the refund is based on the length and portion of the utilization.
Besides, unlike many other web hosts which have a complicated cancellation process, JustHost customers can cancel their accounts by sending their cancellation requests to [email protected], or contacting support staffs via hotline (888) 755-7585 and live chat.
Features
In addition to an affordable price, JustHost gives every customer the opportunity to host unlimited domains in 1 cPanel account. It means that you can easily manage all your websites from the same place and on the same server. Moreover, as a gift, JustHost provides all customers with free registration for 1 domain, which is not commonly seen with budget hosting companies.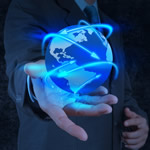 As for control panel, JustHost adopts the most user friendly cPanel for every JustHost account. The useful functions of cPanel, including email accounts management, domain management and built-in website stats and backup tools, enable all the JustHost customers gain the easiest experience. And this company guarantees users' satisfaction by using the one-click installer – SimpleScripts to install widely-used software and scripts automatically,
Moreover, JustHost also offers more basic and useful features, including unlimited server resources & e-mail accounts, and many advanced technologies like Perl, Python, Ruby on Rails, etc. Details are showed as follows.
Basic Features
Disk Space

Unlimited

Bandwidth

Unlimited

Free Domain

1

Hosting Domain

Unlimited

Google AdWords

$100 FREE

FTP

Unlimited

Full Refund

30 Days

Money Back

Anytime

Support

24×7 US
Email
Auto Responders

Unlimited

Forwarders

Unlimited

Accounts

Unlimited

Disk storage

Unlimited

Web-based Email

Yes
Scripts & Development
Ruby on Rails

1.9 & 3.2.2

PHP

5.2.17 & 5.3.10

Python

Yes

Perl

Yes

Cron Job

Yes

PostgreSQL

Unlimited

MySQL

Unlimited

.htaccess Overrides

Yes

Image Magick

Yes

Customize PHP.ini

Yes

Shell Access (SSH)

Yes
Software
Control Panel

cPanel

Fantastico

Yes

SimpleScripts

Yes

WordPress

Yes

Joomla

Yes
Reliability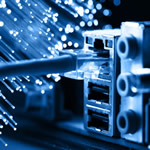 JustHost servers are strong enough to host customer websites without any serious problem. Like most other outstanding shared hosting companies, JustHost guarantees 99.9% uptime and it is completely confident in keeping the promise. A dedicated technical team is contributing to 24×7 network monitoring so that you don't need to worry about slowness or downtime of JustHost. Once a server problem occurs, the experienced and skillful staff will work it out as soon as possible.
Since March 2013, we have set up a website uptime monitor for a WordPress site hosted with JustHost, and have scanned the availability of the site in every 5 minutes. According to the uptime statistics chart as below, JustHost has committed nearly 100% hosting uptime in the passing 30 days.
Speed
JustHost has data centers in US, UK and CA, with more than 2000 powerful servers for shared and dedicated customers. And it guarantees a fast page loading speed average less than 1 second by utilizing the dual quad processor performance servers with 4x AMD Operton CPUs, 48GB DDR3 RAM, RAID10 storage, and 1000Mbits internet connection. Below is a average server response time from JustHost, which is conducted in the past 30 days.
Technical Support
A good web host must be going with excellent after-sale service, and that is exactly what JustHost is working on. Whenever you get into any trouble and want great customer support, you can reach JustHost award-winning support team by calling them with the toll free phone number, sending them emails or chatting with a real support staff online. The JustHost knowledgeable staffs are well prepared 24×7 to help you with any issue.
Besides, customers can find many hosting related articles in the Knowledgebase, and video tutorials in the Help Center pages. The both ways are very helpful for beginners to get start of their websites.
How about Hosting WordPress, Joomla or Drupal with JustHost?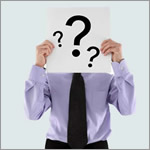 Since WordPress, Joomla and Drupal are widely used on the internet, almost all the web hosts in the market support this software. However, the 3 apps only work properly under a hosting environment with the required system configuration. Only a few of these hosting companies are able to meet this requirement.
As we have reviewed, the web hosting service offered by JustHost is absolutely WordPress, Joomla and Drupal compatible with the support for the following advanced technologies.
The latest versions of PHP 5.4.x and MySQL 5 to support the latest versions of these 3 apps
Apache 2.x, which is the most recommended web server along with mod_mysql, mod_xml, and mod_rewrite
64 MB PHP memory by default and the limit can be set up to 256 MB to support the large and complex sites
suPHP for a high level of security, for all the scripts executed on the server need to be authorized
Conclusion: JustHost Is a Good Web Hosting Choice
If you are looking for a creditable shared hosting provider to build a new professional website or planning to transfer your website to a new host, we highly recommend JustHost for its outstanding server uptime and speed. Going with JustHost, you are able to enjoy world-class services backed by 24×7 technical support, robust features and affordable price.
We're not the only ones to recommend this company. In fact, it's topping the list of many web hosting review sites. Read the statistics of customers' votes at BestHostingSearch.NET – another leading site in this niche. Or, read through each JustHost review at this page in detail.