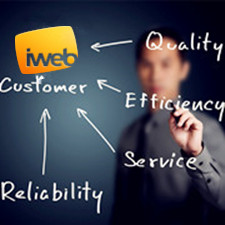 Although iWeb has been engaged in hosting field for many years, a large number of people are not familiar with this hosting provider, and even barely hear of it. Therefore, this time we would like to work out an in-depth and full-round review of iWeb to help people have a clear understanding of this company, and offer them some references when it comes to choosing an appropriate web host.
iWeb specializes in various Cloud Servers with price starting at $0.06/hr or $43.80/mo. After carefully studying this company for several months, we work our the following review is based on analyzing it pricing, uptime, speed and technical support. To begin with, please refer to the rating table below to have a general knowledge of iWeb.

Pricing and Plan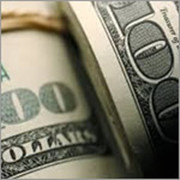 Cloud Servers are the main products of iWeb. This company offers various Cloud Server options to satisfy people's needs. The price of iWeb Cloud Servers is based on RAM, CPU, storage and others. Besides, this company normally charges the Cloud Servers with hourly fees. For example, people can deploy the Cloud Server starting at $0.06/hr ($43.80/mo including 730 hours of service). This Cloud Server includes 1GB RAM, 1vCPU and 50GB SSD storage.
If people have more requirements, there are also other options available. To be specific, configuration of Linux is free while Windows is $0.02/hr. Besides, 1GB RAM + 1 vCPU is $0.04/hr, and 500GB SSD storage is $0.02/hr. Normally, iWeb offers utmost 8GB RAM, 8vCPU and 250GB SSD storage. If webmasters want more resources, they can send request to iWeb via live chat or phone.
In addition, the unlimited outbound traffic included in Cloud Server is only available before December 31, 2014. Thereafter, it will charge for $0.1/GB/hr. Also, the exact block storage charge for $0.00411/GB/hr which is actually expensive because people need to spend almost $30 per month for 10GB storage.
Feature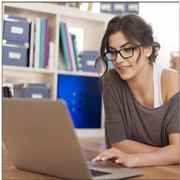 Except some aspects like RAM discussed before, the following content aims to review some more essential features of Cloud Servers. No matter what option of Cloud Server people choose, they can have 1 public IP, 1 private IP, dedicated 100Mbps bandwidth, free inbound and local server traffic.
Besides, Cloud Server includes easy and quick server controls carrying root access, scalable RAM & storage management, volume snapshot and server clone. However, pay attention to that it limits the email sending frequency.
Uptime and Speed
iWeb promises to deliver 100% uptime to customers. It owns green data centers located in Montreal, Canada and utilizes some latest technologies. Moreover, it has been spending much time and money on high-speed network and working with many network partners and suppliers.
Although iWeb has done a lot of work to give customer high-performance and reliable hosting services, it fails to make customers as satisfied as it wishes. For example, even though customers can check the system status anytime on the iWeb site, no historical data can be found. According to our monitoring, the amount of downtime is a little bit excessive.
Technical Support
iWeb has Knowledge Base and System Status which are helpful for users to handle common issues. However, technical support is still the most frequently complained part of iWeb. For example, many people point out that the domain name renewal is advertised at $9.99/year, but they have to pay $18/year on check. When they contact the customer service team to report this problem, the requests are ignored. Then, most of them think that it is a total deception.
As for the efficiency of customer service, a large number of customers have negative comments. For instance, when they contact the technical support team via ticket, they have to wait a few days for a response and the solutions they finally get are completely useless. Besides, when we have a test for iWeb customer service via live chat, we find that the some technicians have no patience and always abandon the conversation.
Summary
According to the comprehensive review above, it is obvious that iWeb is not a proper choice due to its costly features and inconsiderate customer service. If you want to have a reliable web host which offers cost-effective features and thoughtful technical support, you may take the following best VPS hosting offers into consideration.