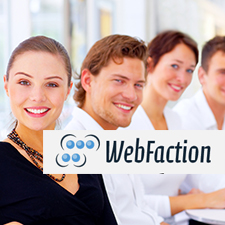 WebFaction is a relatively young hosting provider, which results in a great deal of bewilderment on the issue that whether this company comes with ideal cloud hosting service. In order to figure out the answer to this question, we have gained firsthand experience by using its service for more than 3 months. In addition to hundreds of reviews from verified customers, we have made the following in-depth review.
In the following, we mainly concentrate on these aspects: price, feature, performance and technical support to get the veil of the service unraveled. Initially, we work out a chart of its overall ratings to help you get a general understanding.
To make sure objectivity, we work out the above ratings based on our real hosting experience. These ratings reveal that the cloud service from this company earns a small quantity of recognition and fondness from its customers. Next, we are to take a closer look of the service.
Can I Enjoy Budget-Friendly Price?
This company provides one unique cloud hosting package that is available for a contract period including 1/12/24/36 months. The price of a monthly subscription is $9.50/mo while that of an annual one is $8.50/mo. Besides, extra disk space includes 50 GB and charges $5.00/mo whereas extra bandwidth includes 300 GB and charges $5.00/mo. Also, 512 MB extra memory costs $7.00/mo.
Billing Cycles
Yearly Subscription

$8.50/mo

Monthly Subscription

$9.50/mo
Payments
Credits Cards

Yes

PayPal

Yes
Furthermore, WebFaction promises a 60 days money back guarantee to allow webmasters to cancel their accounts through the control panel and receive a full refund within the first 60 days. Please note that after this trial period, you are not guaranteed with any refund. Besides, payment must be made through either WebFaction payments providers or an authorized reseller, including credit cards, PayPal, and 2Checkout.
Does This Package Include Rich Features?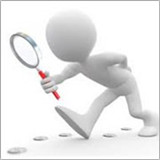 By default, this cloud hosting package comes with upgradeable resources including 100 GB disk space, 600 GB bandwidth and 512 MB application memory. Although you are limited by these resources, you can get unlimited number of accounts and applications for each account. Designed based on the operating system as CentOs 6 – 64 bit, the service features one-click installer that gets dozens of popular projects installed with few clicks.
Instead of adopting cPanel, this company develops its own custom control panel that enables webmasters to realize a time-saving management of websites. Moreover, the service is offered with server management including daily backup of all data, monitoring of servers, regular application of security patches and so forth. In the following, we have listed more advanced features.
Scripting language: PHP, Python, Perl and Ruby on Rail.
Web server includes Apache and Nginx.
Databases: MySQL, PostgreSQL, SQLite and MongoDB.
Source control and project management tools: Bazaar, Git, Subversion, Mercurial, Trac, and Redmine.
How About Its Performance?
WebFaction does not own and operate data centers by itself, but rent data centers from SoftLayer that provides data center services highlighted for the standardized pod design, high performance rack architecture, redundant infrastructures and audited physical security. So, how about the performance of the cloud hosting with such top-notch facilities and cutting-edge technologies?
With the purpose of obtaining objective data, we kept a watchful eye on its performance by hosting few websites on a server and conducting a real-time monitoring in the past 3 months. As a consequence, in accordance with the detailed recording, we come out specific statistics in below.
Uptime: it delivers 99.97% uptime on average.
Server Response Time: it consumes 795ms averagely.
To be frank, its performance in uptime is excellent, but that in server response time may be a little bit slow compared to the industry average.
Is The Technical Support Responsive?
When it comes to technical support, WebFaction provides 24/7 technical support that is backed by highly trained support engineers who always go the extra mile to offer a useful answer within minutes. In addition, the questions community on its official website includes the answers to some common technical issues where webmasters can get their problems resolved independently.
Nonetheless, this 24/7 support is only available via email and cannot be sought through toll-free phone or live chat which are the preferred and helpful channels. This deficiency may give rise to inefficiency in technical assistance.
Conclusion – WebFaction Only Meets Common Need
From the comprehensive analysis we have carried out above, though WebFaction is a good cloud hosting provider that meets the common requirements of some webmasters, it still fails to stand from the crowd on account of its a little bit slow server response time.
If you are seeking a faster one, we personally recommend the following business-class web hosts that offer high performance hosting solutions.