Network Solutions is one of the world's leading web hosts offering multiple kinds of hosting services. However, is the VPS hosting service from this company worth going? To make it clear, we have worked out a comprehensive review on this service from several aspects, including price, feature, performance and technical support.
We have been hosting 2 business websites on the company's VPS platform for about 6 months, and kept monitoring the sites closely. In addition, we have browsed many reviews from real customers to learn how they think of this service. According to our hosting experience and customers' voice, we have developed the following chart to show the ratings of Network Solutions VPS hosting. Move to the details.
Packages & Price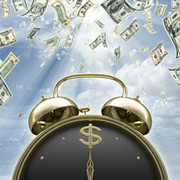 Network Solutions has released 2 VPS hosting plans – VPS Essential hosting and VPS Professional hosting. The price of Essential is $40/mo, and that of Professional is $80/mo. This provider offers monthly plan and 1/2/3/5/10-year plan and features each plan with a free domain name except monthly plan. Therefore, people who intend to purchase the monthly plan and want a Network Solutions domain have to pay $34.99.
What's more, this company guarantees 30 days full money back, which means customers are able to get a full refund if they are not 100% satisfied with this service and want to cancel their accounts within the first 30 days when the initial order was placed. Besides, both credit cards and PayPal are accepted, ensuring the purchase is easy and safe.
Features
There are no additional charges for setting up a virtual private server, which saves customers a lot of money, no matter which plan they are using. Moreover, both Essential and Professional are integrated with 512 MB RAM which is the fixed memory customers get automatically and is available to them all the time.
In addition, easy-to-use Plesk control panel is included in both solutions, which comes with a large number of highlights and a user-friendly interface, helping customers manage accounts and websites effortlessly. However, for people who are used to cPanel, it is a little difficult to get started. Learn more about Plesk and cPanel at this page.
To help our readers know the detailed feature information about the 2 VPS plans, we have made this table.
| Feature | Essential Hosting | Professional Hosting |
| --- | --- | --- |
| Disk Space | 10 GB | 50 GB |
| Bandwidth | 500 GB | 2,000 GB |
| Dedicated IP | 1 | 1 |
| Free Domain Name | 1 (not included in monthly plan) | 1 (not included in monthly plan) |
| Control Panel | Plesk | Plesk |
| Operating System | CentOS | CentOS |
| Email Accounts | 50 | 200 |
Performance
To ensure that customers are able to run websites with the least problems, Network Solutions has done a lot of hard works to offer good uptime and fast hosting speed. This web host utilizes multiple first-class data centers, each of with is featured with hundreds of high performance servers, redundancy power supply and armed security. All these enable it to provide 99.96% uptime on average.
We have been monitoring the uptime of our sites hosted with this service for about 6 months, and found that the sites ran a little bit slower than those hosted with other companies. Besides, our monitoring result shows that the server response time of this company in these months averages to 583ms.
Technical Support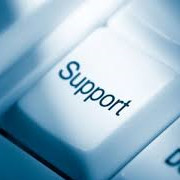 With Network Solutions, no matter when customers need help, they are allowed to call the support team. All the support staffs are standing by 24 hours a day, 7 days a week, so that they are able to respond quickly and provide instant assistance for customers to resolve issues. Besides, customers who don't want to call can send an email with the details of their problems to the company and wait for supply.
Furthermore, in the knowledgebase, technicians have worked out many useful articles to teach customers how to deal with common issues independently. However, this web host doesn't offer live chat support, which may bring inconvenience to people who can't communicate support consultants on phone smoothly but want instant help.
Is Network Solutions VPS Hosting Worth Going?
Not really. As we reviewed before, the VPS hosting service from Network Solutions is feature rich and reliable, but it is a little more expensive and slower than those released by most VPS hosting providers. In addition, the lack of live chat support and cPanel may cause customers some trouble. Therefore, we don't recommend this service for our readers.
For people who are looking for a reliable VPS hosting company, we recommend the following providers, each of which offers high quality VPS hosting, cPanel and 24×7 customer service via phone, email and live chat. Learn details in the table below.