To make clear whether the VPS hosting service from DreamHost is worth a try, we have worked out a comprehensive DreamHost VPS review from several aspects, including price, basic features, control panel, performance and customer service.
We have been hosting a medium sized WordPress site on DreamHost VPS platform for about 5 months. Besides, we are closely monitoring this site with a 5-minute interval in these months. Moreover, we have browsed hundreds of customer reviews on the web to learn how other clients think of this service. Thus, this review is 100% impartial. Additionally, we have developed a chart to show the ratings of this service in below. Proceed to details.
Price & Basic Features
DreamHost offers multiple hosting services like shared, VPS, cloud and dedicated hosting service. For people whose websites have grown out of the resources of shared hosting, VPS is a good option. This company has released 5 VPS hosting solutions to ensure webmasters choose the most proper one according to their needs and budget, each of which comes with unlimited disk storage and monthly bandwidth.
Learn more server resources and detailed price information of all packages in this table.
| Feature | Plan 1 | Plan 2 | Plan 3 | Plan 4 | Plan 5 |
| --- | --- | --- | --- | --- | --- |
| OS | Debian Linux | Debian Linux | Debian Linux | Debian Linux | Debian Linux |
| RAM | 300 MB | 600 MB | 1,000 MB | 2,000 MB | 4,000 MB |
| cPanel | | | | | |
| Free Private SSL | | | | | |
| Money Back Guarantee | 97 days | 97 days | 97 days | 97 days | 97 days |
| Price | $15/mo | $30/mo | $50/mo | $100/mo | $200/mo |
From the table above, we can learn that this web host provides unlimited disk space and monthly data transfer, so that customers don't need to worry any overage fees. In addition, each of the VPS plans is integrated 50 GB backups, which ensures the security of hosting users' data. Besides, to guarantee the security of the remote management, DreamHost offers SSH.
What's more, DreamHost offers many account upgrades: $11.95/mo for each additional domain registration, $5.95/mo for each unique IP address, $9.95/mo for premium support (3 callbacks via phone and online chat), and $15/year for SSL Secure Certificate.
Control Panel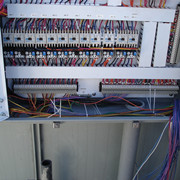 Not like many other famous VPS hosting providers adopting cPanel control panel, DreamHost uses the custom control panel developed by themselves, the GUI of which provides users with the access to the historical usage graphs for load and memory. Moreover, users are able to change their load and memory requirements by simply adjusting the GUI slider. Furthermore, a 1-click installer is integrated with DreamHost control panel, which enables users to install popular applications easily.
Although this control panel developed by DreamHost makes it difficult for people who are used to cPanel to get started, it also can be used for easy management.
Performance
Utilizing multiple first-class data centers, DreamHost guarantees 100% hosting uptime and fast hosting speed for all their VPS hosting users. In the data centers, they use high performance Dell servers and redundant power supply. Besides, each of data center is under 24×7 monitoring carried out by experienced technicians.
To figure out whether this web host has fulfilled their commitment, we have been monitoring the site hosted on DreamHost VPS platform for about 3 months. As a result, our monitoring result shows that the uptime is 99.95% on average, which is a little less than what they have promised. Besides, the server response time of DreamHost is 498ms that is 56% more than that of BlueHost. Read the detailed information about the 2 companies server response time of the past 30 days in the following comparison chart.
Customer Service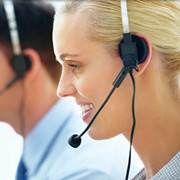 No matter when coming across any hosting problem, DreamHost VPS hosting users are able to contact the support representatives through online chat and email. All the support staffs are standing by 24×7, so that they are capable of responding quickly and giving instant assistance to customers to resolve issues efficiently.
What's more, in the official wiki, there are a lot of articles with rich information about hosting, from which customers can find the answers of many questions. Besides, customers are able to browse the official forum to look for the answers of their issues. However, the lack of free phone support brings inconvenience to people who need instant help but don't want to type. Learn more about DreamHost customer service at this page.
Conclusion
From the aspect-to-aspect review above, it can be concluded that DreamHost VPS hosting is feature-rich and reliable. However, it is a little slower than the VPS hosting plans from many other companies. In addition, the additional resources are expensive. Therefore, this service is not exactly cost-effective. Moreover, the lack of free phone support disables the people who dislike typing to get instant help. Therefore, this service is not really worth a try.
We sincerely recommend people who are looking for reliable, easy-to-use and fast VPS hosting service go with BlueHost, InMotion Hosting and HostMonster, each of which offers cPanel control panel, high quality VPS hosting service and 24×7 technical support via email, online chat and phone call. Learn highlights of their VPS packages in the table below.