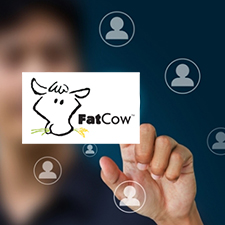 There are many controversial arguments on whether FatCow is a scam or a reliable company. In order to figure out the correct answer, our editors have deeply reviewed its price, features, performance and customer support, and finally bring out a clearly article for readers to refer.
FatCow has been offering hosting service since 1997, which is focusing on small business and personal web hosting service. It provides simple, good and valuable service with an all-in-one hosting package. Besides, FatCow is a green web host, which means that their data centers and offices are powered by wind energy. However, its web hosting service has some limitations indeed.
Price
The price of FatCow hosting service starts at $7.49/mo regularly, which is higher than the majority of hosting companies. In order to attract more customers to sign up, they offer a 60% discount, reducing the price down to $3.15/mo. Check the details as following:
Billing
1 year plan

$5.15/mo

2 years plan

$4.15/mo

3 years plan

$3.15/mo
Payment Method
Credit Card

Yes

PayPal

Yes
Besides, FatCow guarantees 30 days money back and offers bonus features for newbies including $100 Google AdWords, $25 Yahoo+Bing search credits and $50 Facebook advertising credits.
Features
FatCow offers some basic features like unlimited disk space & bandwidth, unlimited hosted domains per account, 1 free domain name, unlimited email accounts, unlimited FTP accounts and sub-domains. Moreover, it also has the last version of PHP, MySQL databases and CGI directory.
Basic Features
Disk Space

Unlimited

Bandwidth

Unlimited

Free Domain

1

Hosting Domain

Unlimited

Google AdWords

$100 FREE

Full Refund

30 Days

Money Back

Anytime

Support

24×7 US
Email
Accounts

Unlimited

Forwarders

Unlimited

Auto Responders

Unlimited

Disk storage

Unlimited

Web-based Email

Yes
Scripts & Development
PHP

5.2.17 & 5.3.10

Ruby on Rails

1.9 & 3.2.2

Python

Yes

Perl

Yes

MySQL

Unlimited

PostgreSQL

Unlimited

Cron Job

No

Shell Access (SSH)

no
Software
c Panel Control Panel

No

SimpleScripts

Yes

WordPress

Yes

Joomla

Yes
However, FatCow has no SSH, so the security of customers' remote web site and server management is not guaranteed. Besides, the unavailability of Cronjob lead to a result that some functions of the CMS like WordPress can not perform properly.
Performance
FatCow has always been devoted to providing a reliable hosting environment for its customers. Thus, it offers at least 99.9% uptime in the real world. In order to check out the uptime and page loading speed in the real world, our editors have brought out a performance testing with FatCow as below.
As a result, the uptime offered by this company is 99.95%. In terms of server response time, the company fails to do a good job with 695ms, which is a little slow.
Customer Support
FatCow offers 24/7/365 customer support via phone call, live chat and email with an elite support team, in case that the customers have any problems needed to be solved immediately. All the employees in FatCow are well-trained with professional knowledge and skills.
Besides, this company guarantees all of these channels' response is timely and effectively and offers customers a high quality service.
Is FatCow a Reliable Hosting Company
It is no doubt that FatCow is a reliable web hosting provider, because of its rich features, affordable price, responsive technical support and excellent web hosting environment. But considering about cost-effectiveness and performance, we strongly advise readers another hosting provider – BlueHost.
Alternative Choice
BlueHost is one of the best hosting providers, which was established in 1996 by Matt Heaton. It offers excellent hosting service with an all-in-one unlimited web hosting package, affordable price, high performance and effective technical support.
Cheap price – BlueHost offers customers with an affordable price, which is starting at $6.99/mo regularly. Recently, in order to help customers save money, it allows customers to make a purchase at $3.95/mo only, totally up to 44% off the original one. Customers can enjoy this cheap price by using this exclusive promotion link
Rich Features – BlueHost is one of the most rich-featured shared web hosts with unlimited server resources and domain hosting, cPanel, 1-click installer, free domain, free marketing credits as well as advanced technologies like SSH, CloudFlare CDN and I/O segregation. Besides, it also provides 30 days money back guarantee and no hidden cost.
Excellent technical support – BlueHost offers a 24/7 US based professional technical support via phone call, live chat and email. All the staffs in this team are professional, and have at least 5 years' technical support experience in this filed, which means that they are able to solve any technical problems raised by customers.
Quality Performance – BlueHost guarantees 99.9% uptime, which is almost 100% in the real world as we tested. Due to its utilization of the quality servers and advanced date center infrastructure which are equipped with the advanced technologies including dual routers, NetApp storage clusters, Cisco PIX firewall, as well as the new gigabit network, BlueHost has been awarded as the most reliable hosting firm not only by us, but also some another leading review sites like BestHostingSearch.NET, LinkedHosts.com, etc.
To learn more about the BlueHost, visit http://www.bluehost.com/