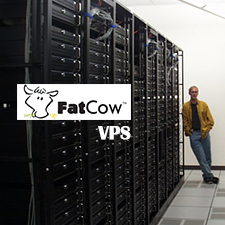 Recently, we have carried out a comprehensive FatCow VPS hosting review as many of our readers are enquiring whether FatCow is a trustworthy VPS hosting provider or not. In order to come out the most precise and objective result, we have done 3 things as presented in the following:
Review its price, features, and customer service with a free account gotten from FatCow.
Start a performance testing to check its reliability and hosting speed.
Collect feedbacks from its real customers all over the world.
Editorial Rating
Before presenting the detailed review, we have displayed an editorial rating made by our professional authors, based on budget-friendliness, features, page loading speed, uptime, and technical support.
Price
To be honest, the VPS hosting offered by FatCow is not expensive as compared with many other hosting companies. There are 3 packages available that are named as Basic, Business, and Optimum. Regularly, customers need to spend $24.99/mo, $59.99/mo, and $99.99/mo to sign up with them respectively. At present, however, this company has released a 20% promotional discount that allows customers to purchase starting at $19.99/mo, $47.99/mo, and $79.99/mo effectively.
Here, we have to mention that this 20% discount is only valid for the first term. This means the package will renew at the regular rate after the first term.
Features
With this company, customers can get all basic VPS features that include a user-friendly cPanel control panel, optional root access, instant resources provisioning, and many pre-installed scripts like CGI, SSI, Perl, Cron, Python, and Ruby On Rails, etc.
In terms of server resources, this company offers the guaranteed memory and the mirrored SAN storage. Customers can enjoy up to 4 cores of CPU, 8 GB of RAM, 120 GB of disk storage, 4 TB of monthly bandwidth, and 2 dedicated IP addresses. Note that all the packages include a free domain name, coming with the CentOS 6.4 operating system.
| Features | Basic | Business | Optimum |
| --- | --- | --- | --- |
| Disk Space | 40GB | 90GB | 120GB |
| Bandwidth | 1TB | 3TB | 4TB |
| CPU | 1-Core | 2-Core | 4-Core |
| RAM | 1GB | 4GB | 8GB |
| Free Domain | | | |
| cPanel | | | |
| Optional Root Access | | | |
| Instant Resources | | | |
| Money-Back Guarantee | 30 Days | 30 Days | 30 Days |
| | Learn More | Learn More | Learn More |
Reliability
The hosting service offered by this company is undoubtedly reliable. It locates all the quality web servers at a world-class data center by using state-of-the-art technologies, FatCow has the ability to guarantee at least 99% uptime in the real world.
In addition, to make sure that all the facilities can work well all the times, this company has equipped the data center 24×7 monitoring system. Once there is something wrong, the on-site experts can resolve the problem promptly before affecting the hosted websites negatively.
Hosting Speed
All the FatCow hosting platforms are supported by a new gigabit network connection that can guarantee a good performance effectively. Besides, the page loading speed won't be slow theoretically.
In orders to have the clear statistics of FatCow hosting speed, we have carried out a performance testing with Pingdom for 3 months. The tested website is a newly-built WordPress site that comes with a lot of images and plugins. After monitoring its server response speed at a 5-minute interval, we have found that it needs 695ms on average.
To be honest, the result is not so satisfying, for many other hosting companies offer a faster server response time.
Technical Support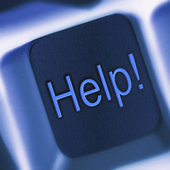 FatCow offers an excellent technical support for all the customers worldwide. To guarantee a high level of convenience, it provides multiple support channels that include phone, live chat and e-mail. Once people encounter some problems and need help, they can contact the support staff via these methods based on their needs and preference.
It is worth nothing that all the support staffs are professional, knowing all the related knowledge with a kind manner. Thus, customers can get the best assistance with ease.
Summary
According to the information discussed above, FatCow is a good VPS hosting provider offering affordable prices, rich features, responsive support, and high reliability. In terms of hosting speed, however, it may not be an excellent option.
In the following, we'd like to offer some other alternatives that can guarantee a quality service with a high-level of cost-effectiveness, no downtime, peak performance, and extraordinary customer service.