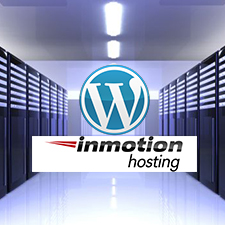 InMotion WordPress hosting review is based on the WordPress compatibility, web hosting features, performance, reliability, technical support and affordability, from our real WordPress site hosting experience and the 771 InMotion real customer reviews.
Is InMotion an appropriate shared web hosting option for WordPress? Exactly, Yes. InMotion as the best web hosting designed for small and medium sized businesses, InMotion WordPress hosting has the highest performance of approximately 100 shared web hosts pricing below $10/mo which we have reviewed so far.
We're using InMotion business shared web hosting "Launch" starting at $3.49/mo. How do you think about the loading speed? If InMotion hosting is not an excellent web host, as a professional web hosting review & rating website, how we can host this WordPress site with them! This is the most honest recommendation for InMotion hosting absolutely.
InMotion hosting, founded in 2001, now is operated at 3629 Sentara Way Virginia Beach, VA 23452. It's designed for small and medium sized businesses by offering the robust web solutions including business shared web hosting, VPS, dedicated server, reseller hosting and website design service.
Today, InMotion hosting has been the small business hosting leader in the field. They have 2 data centers in the East Coast and West Coast US with over 200 staffs and 5,000 servers for approximately 500,000 domains and websites. InMotion hosting is still fast growing with 10,000 new customers for each month. If InMotion hosting is not excellent, they cannot have such a large number of business clients and still keep fast growing.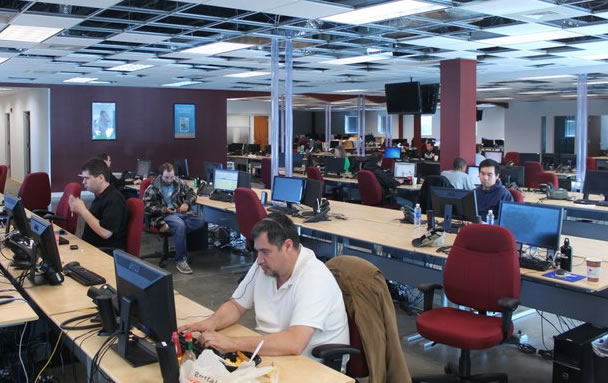 In fact, InMotion has a terrific reputation among their WordPress customers. As our sister site BestHostingSearch.NET received 771 reviews from verified InMotion customers, the 99.1% of customers are satisfied with the InMotion WordPress hosting service received as the following statistics chart.
Features
InMotion allows users to 1-Click install WordPress for their sites by using the powerful control panel cPanel and the application installer Fantastico. InMotion shared web hosting supports PHP 4/5.2.17/5.3.10 and MySQL5.3 based on Linux CentOS and Apache2. They provide mode_rewrite for SEO-friendly URLs, allow 256MB on PHP memory_limit, and support run WordPress as suPHP for the increased security.
Furthermore, the service comes with some welcomed features that deserve mention. To make them clear, we show them in well-organized list in below.
Pre-installation of applications that include WordPress, Joomla and Drupal, etc.
Free SSD.
SSH enable webmasters to access the server by command line.
MySQL and PostgreSQL serve as databases.
Since more and more people prefer to create their blog with WordPress, InMotion enables easy installation for this powerful blogging tool by providing Softaculous. And also, bloggers are able to manage their blogs through cPanel without paying too much effort.
Performance & Reliability
InMotion hosting has an unique shared hosting technology named Max Zone Speed that can speed up website and email by 600% faster than their peers. This technology is leveraging the power of their multiple data centers and the peering network connection technology for the direct data connection between the visitors and web servers.
Our editors had done the comparison of WordPress loading speed based on a WordPress website with the same script and the same articles hosted with InMotion, WebHostingHub, BlueHost, HostGator and GoDaddy. The site hosted with InMotion hosting is the fastest in practice, approximately 30% faster than BlueHost and WebHostingHub, 120% faster than HostGator, and 230% faster than GoDaddy.
Furthermore, the websites hosted with InMotion hosting since 2011, we haven't gotten any server down or network interruption. We set up a site monitor to detect the site loading problems from the first day, but actually we have never gotten the warning message. InMotion hosting commits 100% uptime in the real world even better than their guaranteed 99.9% uptime.
Technical Support
InMotion hosting offers 24×7 US technical support via toll-free telephone, live chat, email and ticket system. They guarantee with hold times that average less than 30 seconds, you can be assured that there is a knowledgeable staff of 200 helping with your trouble knows how to help you efficiently.
As introduced, all InMotion support staffs are using WordPress for their personal blogs. This is required by their company policy as the best WordPress training lession for better serving their WordPress users. InMotion also partners with the WordPress community by continuously contributing WordPress themes and widget in exchange for providing their shared hosting users with numerous WordPress themes and widgets for free.
InMotion WordPress Hosting > Price
InMotion has 3 plans for WordPress hosting, but the best cost effective one is "Launch". The regular price of this plan starts at $6.99/mo regularly, but now they're making a 50% discount for 24 months plan.

InMotion Promotion Link Activation
Some people think InMotion hosting is expensive, pricing much higher than some budget & unlimited shared web hosting providers, but as a webmaster and small business owner, you shall know how the "EXPENSIVE" is defined. Choosing InMotion hosting is the way to put off your worries and troubles for your shared web hosting sites. InMotion is not only recommended for hosting WordPress, but for all business owners who're looking for a reliable, fast and trusted shared web hosting service.
The money back period guaranteed offered by this web host is 90 days, which is long enough for customers to test whether the hosting service is good or bad. Therefore, customers can sign up with a longer billing cycle to save more money, without the need to worry about the waste of money. To be honest, this long trial period indicates their confidence with the service quality.
Summary > InMotion Is Worth Going
To be frank, anyone wishing to build a website with a reliable and affordable hosting service needs to take InMotion into consideration. After all, with the budget-friendly rate, rich features, no downtime, peak performance, and responsive support, webmasters can get a perfect hosting experience without costing too much.