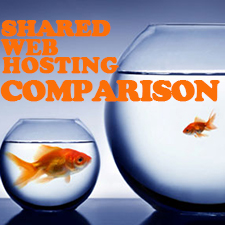 On the market, there are numerous web hosting providers available for people to select according to their own purpose. However, the quality of the hosting service offered by different company are greatly different from each other. This time, we would like to worked out a careful comparison among the most popular shared web hosting providers to help people choose a suitable one.
Based on their price, uptime, loading speed, technical support and hosting features, three companies – BlueHost, InMotion Hosting and HostMonster are selected in this shared web hosting comparison. To begin with, move on to the following table to learn the general information of them.
Shared Web Hosting Comparison > Similarities
BlueHost, InMotion Hosting and HostMonster all release affordable shared hosting solutions less than $4/mo. And also, with the support of cutting-edge technologies, they have the ability to guarantee high level of reliability. Each of them has an in-house technical support team consisting of professional technicians and enables various communication channels around-the-clock.
Price > Starting at $3.49/mo
BlueHost, InMotion Hosting and HostMonster all have three hosting packages, regularly starting at $5.99/mo, $7.99/mo and $5.99/mo. By offering up to 60% discount for each hosting solution, the three companies cut the prices down to $3.49/mo. People can click the following promotion links and get the fascinating discounts offered by BlueHost, InMotion Hosting and HostMonster.
Besides, once purchasing the service, the refund policy takes effect immediately. InMotion Hosting makes a promise that all customers have the right to ask for full money back within the first 30 days. Besides, both BlueHost and HostMonster supports anytime prorated money back guarantee and 30 days full money back policy. Note that, all of three hosting providers enables PayPal and credit card payment methods.
Reliability > 100% Uptime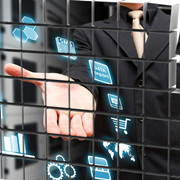 BlueHost, InMotion Hosting and HostMonster all utilize US-based data centers with the most advanced technologies. Their technicians keep monitoring all facilities 24 hours a day, 7 days a week to make sure that all servers are running normally. And also, those companies make use of uninterrupted power supply and high-performance cooling system to guarantee excellent uptime. In following, we display the uptime statistics of each hosting provider collected during the past 30 days.
BlueHost: 100% Uptime
InMotion Hosting: 100% Uptime
HostMonster: 99.98% Uptime
Features > Unlimited Hosting Resources
The three companies enable the maximum allocation of disk space, bandwidth, subdomains, FTP account, and some other needed features. And also, all of them support the latest version of PHP, Perl, Python and Ruby on Rails. They utilize cPanel coming with user-friendly one-click installer for the installaton of multiple applications, including WordPress, Drupla, Joomla, etc.
Technical Support > Live Chat, Phone, and Email Are Available
All of the three companies have 24×7 US-based technical support teams available via live chat, phone and email. Besides, they offer web hosting tutorials to tell customers the easiest and fastest way to create a professional website.
Shared Web Hosting Comparison > Differences
Those three hosting providers also have their own spotlights on each hosting solution, especially for the features and hosting speed. Here, we are going to analyse those two aspects specifically.
Develop for Different Purposes
BlueHost shared hosting plan includes everything needed for personal blogs and websites. The most popular applications, such as WordPress, Drupal, Joomla and phpBB, can be installed in seconds with the most easy-to-use 1-click installer SimpleScripts. In the case that customers may want a more stylish blog or website, BlueHost also provides 1000+ fully customizable templates.
InMotion Business hosting plans are most suitable for small businesses seeking for reliable and fast shared hosting services. The 3 plans – Launch, Power and Pro are fully upgradable based on small business sites growing requirement.
HostMonster shared hosting package includes almost everything required for a personal website. For example, it comes with unlimited disk data, monthly data transfer, hosted domains, MySQL databases and email address.
Hosting Speed > InMotion Hosting Is the Fastest One
To be frank, the three web hosts all have done a good job on delivering fast page loading speed to each hosted website. However, by featuring the exclusive Max Speed Zone technology, InMotion Hosting speeds up all hosted websites 6x faster. Each plan of this company comes with free SSD service, which is also another key factor on the improvement of hosting speed. According to our monitoring the average server response time of those three companies in the past 30 days, we get the conclusion that BlueHost consumes 320ms, HostMonster consumes 342ms and InMotion Hosting consumes 237ms.
Which Is the Best Choice?
Honestly, BlueHost, InMotion Hosting and HostMonster all have launched premium shared web hosting solutions. For people who have high demands on hosting speed, InMotion Hosting can be a solid option. When people plan to start a personal blog or small business websites, both BlueHost and HostMonster are qualified enough to do it.