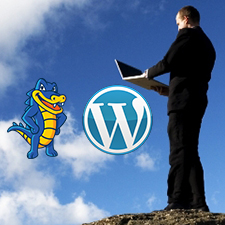 Founded in 2002, HostGator is one of the largest web hosting providers in the industry and a good option for shared and VPS hosting service. However, is it good for hosting WordPress? To make it clear, we have worked out a comprehensive review on the shared web hosting service from several aspects, including price, features, reliability, performance, and technical support.
We have been experienced the service for more than 6 months, and have browsed a large amount of verified voice from the real customers to learn how they think about the service they have received. Based on our hosting experience and customer reviews, we have made the ratings of this company as below
Is Hosting WordPress With HostGator Expensive?
HostGator has 3 shared web hosting plans: Hatchling, Baby and Business. The main difference of HostGator Hatchling and Baby hosting plan is that the former one only allows 1 domain and website on 1 account, but the latter one allows unlimited addon domains and hosting websites on 1 account. All of the HostGator 3 plans are a bit more expensive compared with the cheap web hosts following in the way of overselling servers and technical support.
Plan
Hatchling
Baby
Business
Monthly
$6.71/mo
$7.46/mo
$11.21/mo
1 Year
$5.21/mo
$7.46/mo
$11.21/mo
2 Years
$4.46/mo
$6.71/mo
$10.46/mo
3 Years
$3.71/mo
$5.96/mo
$9.71/mo
How to Claim
Coupon Code
BWH25Percent
Coupon Code
BWH25Percent
Coupon Code
BWH25Percent
Now, here is a special HostGator coupon code for 25% discount which allows you to sign up an account starting at $3.71/mo. Considering the high-performance and reliable web hosting service, actually the service is absolutely not expensive.
HostGator Coupon Code Activation
HostGator WordPress Hosting is Rich-featured
HostGator provides the enhanced features for PHP-based websites including WordPress that people nearly cannot find elsewhere at the same price, like Secure Shell Access (SSH), Zend Optimizer, ionCube PHP decoder, etc.
For the reference on how a shared web hosting plan can be titled with rich-featured, we compare the typical features of the shared web hosting plans from both HostGator and the main competitor GoDaddy as below.
Rating
Plan in Comparison
Hatchling
Baby
Economy
Free Domain
Hosting Sites
(On 1 account)
1
Unlimited
Unlimited
PHP
Ruby on Rails
Python
Perl
MySQL
PostgreSQL
Shell (SSH) Access
Zend Optimizer
ionCude
ImageMagick
Money Back Guarantee
45 days
45 days
30 days
Uptime & Speed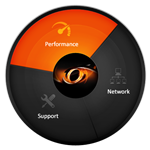 In terms of uptime, HostGator has never disappointed any of their customers. The company has been partnered with SoftLayer for a really long time, which enables their customers to use one of the best facilities to power the hosted websites. Besides, to provide better hosting uptime, HostGator equips their multiple state-of-the-art data centers with hundreds of 100% factory-tested Dell servers, redundant power, HVAC and fire detection/suppression systems. All the first-class facilities enable HostGator to provide a perfect uptime – nearly 100%.
In addition, technicians and engineers are monitoring the data centers and servers 24×7, so that they are able to resolve any sudden issue before it becomes serious. In this way, the hosted websites can run without any unexpected interruption. Read the following chart to learn the real-time HostGator uptime of the past 30 days.

Furthermore, the Dell servers HostGator uses are featured with the highest specifications, including 4 cores, RAID 5 and 32-48 GB DDR3 RAM, designed to guarantee fast and stable connection. Besides, all the websites hosted with HostGator are accessible through a fully meshed and redundant certified Cisco network and another 9 backbone and fiber providers like Level3, MCI, AT&T/SBC, etc.
Having been with this company for more than 6 months, we are always running our websites rapidly. Additionally, according to our monitoring results, the server response time of HostGator is 338ms that is much less than that of some other common web hosts. Learn the real HostGator server response time of the past 30 days in the following chart.

Technical Support
HostGator provides 24/7 100% US-based technical support via toll-free telephone, live chat, email and ticket system. The technical support is a highlight of all the services. HostGator has 2 tiers of technical support, and both of them are well-trained and experienced. As introduced, the tier 2 support staffs are all WordPress experts with 1 year experience on WordPress site management or development at least.
According to our experience, their support is really as fast and quality. We have called them twice last month, and each time we got quick response within 30 seconds and resolved our problems with their helpful assistance less than 20 minutes.
In addition, to enable customers to find the solutions of common issues without turning to the support team for help, the knowledgeable technicians and engineers have developed 680+ in-depth articles and 500+ detailed video tutorials with a lot of information about HostGator hosting in their online knowledgebase.
Is HostGator Recommended for Hosting WordPress?
As the conclusion at the top of this review, HostGator WordPress Hosting is Highly Recommended for personal and small business. Basically, their services are all above the average of web hosting companies in the disordered web hosting market, and the price versus value is at the top. If you're looking for a reliable and trusted shared web hosting plam, VPS or dedicated server, HostGator is absolutely one of the best choices.