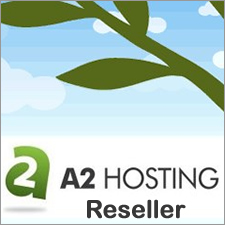 Having been well-known for VPS and WordPress hosting, A2Hosting has also been offering its reseller hosting service for webmasters planning to run their own web hosting businesses. To reveal whether the reseller hosting is favourable and qualified, we make out this in-depth review.
This review consists of several crucial aspects, like features, price, reliability, performance and customer service. According to the submitted customers' feedbacks for A2Hosting and our day-and-night testing statistics, we give the following ratings for this web host's service.
Plans & Pricing
A2Hosting releases Deliver, Achiever and Endeavour reseller hosting plans to largely cover customers' demands. This web host gives a 34%-discounted sale price for all mentioned plans, which are available for monthly and yearly billing cycles. To make things straightforward, we have given the following pricing table for each plan's monthly or yearly payment.
| Plan in Comparison | Deliver | Achiever | Endeavour |
| --- | --- | --- | --- |
| 1 Month Price | $16.49/mo | $22.50/mo | $32.99/mo |
| 6 Months Price | $15.83/mo | $23.09/mo | $32.33/mo |
| 12 Months Price | $13.19/mo | $19.79/mo | $29.69/mo |
| 24 Months Price | $12.53/mo | $19.13/mo | $29.03/mo |
| 36 Months Price | $9.89/mo | $16.49/mo | $26.39/mo |
Moreover, this company endows $25 value advertising credits for Bing!/Yahoo, $20 value Bidvertiser advertising credits as well as free 60 days constant email marketing trial in each of the reseller plans. For people purchasing whichever plan by going through the promotional link below, this company offers them 34% promotion price with 100% money back guarantee included in the meantime.
A2Hosting Coupon Link Activation
Hosting Features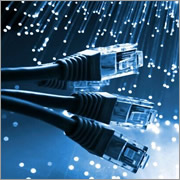 Generally speaking, the reseller hosting product supplied by A2Hosting consists of all essential and necessary hosting features, tools and components, all of which enable webmasters to build and enlarge their hosting businesses. For example, this web host gives total support for the latest version of cPanel 11 and WHM, with which customers are capable of managing their resources and clients without unnecessary hassle.
Furthermore, each plan supports unlimited client accounts and is distributed with different RAID-10 storage and monthly data transfer. Giving consideration to convenience and simplicity, we make out the following table to uncover the detailed data transfer and storage as well as other highlighted features in each plan.
| Feature | Deliver | Achiever | Endeavour |
| --- | --- | --- | --- |
| RAID-10 Storage | 60GB | 100GB | 130GB |
| Monthly Data Transfer | 600GB | 1000GB | 1300GB |
| Dedicated IP Address | 1 | 1 | 1 |
| cPanel | | | |
| Domains | ∞ | ∞ | ∞ |
| Subdomains | ∞ | ∞ | ∞ |
| Addon Domains | ∞ | ∞ | ∞ |
| CloudFlare CDN | Free | Free | Free |
| MySQL 5.5 Database | ∞ | ∞ | ∞ |
| PostgreSQL 9.1 | ∞ | ∞ | ∞ |
| Free Shared SSL Certificate | | | |
| Price | $9.89/mo | $16.49/mo | $26.39/mo |
| How to Claim | Link Activation | Link Activation | Link Activation |
Reliability & Performance
A2Hosting offers customers ultra-reliable servers which are tuned by a team of developers and engineers all year around. It makes use of multi-homed network connectivity through global crossing and level (3), and utilizes redundant power units and facilities, such as UPS uninterrupted power and active route for power resource. From our testing statistics conducted in the passing months, A2Hosting averages 99.99% uptime, which is quite encouraging and satisfying.
Locating data centers in USA and Europe, A2Hosting allows its customers to choose the closest site for their servers and customers. Moreover, the data centers of this company are SSAE16 verified, and equipped with the security key and air conditioning units. From our actual monitoring data, this web host delivers 397ms server response time averagely. In below, there is a well-made chart showing more detailed information.
Technical Support
A2Hosting claims to offer customers prompt and timely technical support by owning a group of knowledgeable and responsible developers and technicians. It enables webmasters who have any hosting problem or issue to get access to the contact center through efficient hotline, online chat, email ticket and community forum or more.
This company deserves its high popularity, as it indeed does an excellent job in the support area. Many users point out that they have never waited for more than 30 seconds whenever they call the center or send instant help message to the on-site support staffs. Apart from quickness and efficiency, webmasters also express that they are treated courteously, which makes them feel like one of the family members.
Conclusion
In summary, the reseller hosting of A2Hosting is highly recommended for people who are in search for an affordable, stable, rich-featured, fast and helpful web hosting company. You can visit the official site or read this review to learn more information about this company.