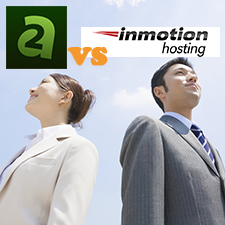 We have carried out a comparison between A2Hosting and InMotion Hosting, because many of our readers are seeking for the fastest web hosting company between the two. To come out the result, we have set up 2 e-commerce websites hosted with A2Hosting and InMotion Hosting respectively, and test the quality of their hosting services in person. Besides, we have collected some feedbacks from the real customers of the 2 companies, with a view to test their customer satisfaction level.
Overall Rating by Customers – InMotion Hosting Wins
| Rating | | | |
| --- | --- | --- | --- |
| Plan in Comparison | Launch | Power | Prime |
| Reliability | | | |
| Loading Speed | | | |
| Technical Support | | | |
| Feature | | | |
| Price | | | |
| Sales Now! | 50% Off | 50% Off | 51% Off |
| Now! | $3.49/mo | $4.49/mo | $3.92/mo |
| How to Claim | Link Activation | Link Activation | Link Activation |
According to this comparison chart, InMotion Hosting undoubtedly achieves a better customer satisfaction than A2Hosting. After all, having been in this industry for more than 10 years, InMotion Hosting is experienced in offering quality web hosting solutions to both businesses and individuals, and knows exactly what they want.
Page Loading Speed – Both Win
Based on the speed testing results of the past 30 days, both A2Hosting and InMotion Hosting achieve a fast page loading speed averages less than 1 second. This is because the 2 web hosts have multiple advanced data centers to place the quality servers, and exclusive technologies to speed up the webpage loading to the largest extent.
Data centers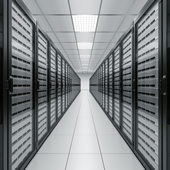 InMotion Hosting has 2 data centers which have been placed in the West Coast of Los Angeles and the East Coast of Virginia respectively. Both of the 2 data centers are connected to tier-1 ISP's via BGP, includes route optimizer to ensure the fastest routes, multiple layers of redundancy for stable power flow, as well as 20 gigabits of connectivity over 10 gig Ethernet connection.
A2Hosting has multiple data centers located in USA and Europe. In order to ensure zero downtime, all of these data centers are equipped with high-end severs and first-class network infrastructure. Besides, with 24/7 monitoring technology and experts, these data centers are closely regulated in case any unexpected situations happen.
Speedup Technologies
Max Speed Zone is the smart routing technology available exclusively in InMotion Hosting. It allows customers to choose the data center that is geographically close to them, thus improve the personal Internet connection (ISP) for noticeably faster connection. If customers are within one of the Max Speed Zones, their websites can run up to 6x faster. Moreover, SSD is offered to get better hosting performance.
A2Hosting offers the SwiftServer Fast Hosting service with Solid State Drives (SSD) imbued in its SwiftServer Platform. SSD is an advanced data storage device which speeds up the page loading speed to 300% faster. The SwiftServer Platform is a product of 10+ years of experience of this company, featuring SSD, free CloudFlare CDN, 10 GB Redundant Network, at least 8 Core Server, and at least 24 GB RAM Server.
Price – InMotion Hosting Wins
InMotion Hosting regularly prices its Business Web Hosting package starting at $6.99/mo, but now they are launching a special 50% discount, which allows customers to purchase starting at $3.49/mo effectively going through this promotional link. If customers feel unsatisfied with the hosting services, they can cancel the account at any time prior to the first 90 calendar days of registration, and get all of their money back.
The price of A2Hosting is a little bit more expensive than InMotion Hosting. It has just one web hosting package named Prime, which has been priced starting at $5.99/mo initially. But at present, customers only need to pay $3.92/mo by following this exclusive promotional link. However, this price is for the common package without SSD, so if customers need SSD for the 300% faster page loading speed, they have to pay $3 extra. Besides, the money back guarantee of A2Hosting is 30 days.
Features – InMotion Hosting Wins
In fact, both of the 2 companies offer rich-featured packages, but according to our in-depth comparison, InMotion Hosting wins a little.
| Feature | | | |
| --- | --- | --- | --- |
| Plan in Comparison | Launch | Power | Prime SSD |
| Free Data Backup | | | |
| Free Advertising Credits | | | |
| SSD | | | |
| SSH | | | |
| PostgreSQL | | | |
| cPanel Control Panel | | | |
| 1-click Installer | | | |
| PHP & MySQL | | | |
| Ruby & Python & Perl | | | |
| Money Back Guarantee | 90 Days | 90 Days | 30 Days |
| | Learn More | Learn More | Learn More |
Technical Support – Both Win
In order to provide customers with the best technical support, both InMotion Hosting and A2Hosting hire a group of professional and experienced support staffs who are accessible 24/7 through e-mail, phone call and live chat. Thus, whenever customers encounter any problems, they can get the best help at once.
Summary
In fact, for customers only focus on super-fast hosting speed, they can choose either InMotion Hosting or A2Hosting. However, for customers looking for a cost-effective web hosting with excellent hosting experience and responsive support, InMotion Hosting might be the better choice.