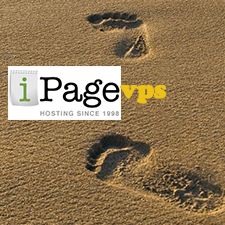 Having been in the industry for more than 10 years, iPage has been famous for offering reliable and affordable shared web hosting service. This company also has released VPS hosting service for a long time, but is it worth going? The answer can be found in the following review that is written from several aspects, such as price, features, reliability, performance and technical support.
We have hosted several WordPress websites on iPage VPS platform for more than 6 months, and kept monitoring them closely with a 5-minute interval. So this review is promised to be impartial. In addition, we have worked out the rating of this company as below.
Plans & Price
iPage has offered 3 VPS hosting solutions, which are named as Basic, Business and Optimum. The regular price of the 3 plans starts from 24.99/mo, $59.99/mo and $99.99/mo. Now, this company is offering a considerable 20% discount for visitors going through the promotional link below, with which is price is cut down to $19.99/mo, $47.99/mo and $79.99/mo respectively.
In addition to the 20% discount, the company offers each of their customers a free domain name for 1 year, which is worth $9.95. Besides, they integrate each of the 3 plans with $100 Google Adwords voucher, $50 Facebook advertising credits and $25 Yahoo!/Bing advertising credits for customers to promote websites.
What's more, iPage guarantees 30 days full money back guarantee and anytime prorated money back guarantee, which enables each iPage VPS hosting users to ask for a full refund in the first 30 days if the cancel their accounts in the first 30 days and a prorated refund after that period. Moreover, the company accepts both credit cards and PayPal. So the purchase is absolutely worry-free, convenient and secure.
iPage VPS Promotion Link Activation
Features
All of the 3 plans are fully managed, which is very good for users that own not enough hosting experience and knowledge. In addition, each of the plans comes with cPanel, the most user-friendly control panel, which enables users to manage every aspect of their accounts effortlessly and securely. Moreover, these plans include unlimited hosted domains, subdomains, POP3 accounts, MySQL databases and FTP accounts. More server resources and highlights integrated with the 3 plans are listed in the following table.
| Feature | Basic | Business | Optimum |
| --- | --- | --- | --- |
| Core(s) | 1 | 2 | 4 |
| RAM | 1 GB | 4 GB | 8 GB |
| RDisk Space | 40 GB | 90 GB | 120 GB |
| Data Transfer | 1 TB | 3 TB | 4 TB |
| Control Panel | cPanel | cPanel | cPanel |
| PHP | | | |
| Python | | | |
| Perl | | | |
| Price | $19.99/mo | $47.99/mo | $79.99/mo |
| | Learn More | Learn More | Learn More |
Reliability & Performance
iPage guarantees solid 99.9% uptime for all of their VPS hosting users. This company utilizes 2 state-of-the-art data centers in Boston ranging over 2,400 square feet of space, both of which are equipped with thousands of high performance servers, N+1 power and multiple petabytes of storage. All of the first-class facilities enable this company to offer 99.98% uptime for their customers to run websites smoothly and stably.
In addition, iPage technicians and engineers are monitoring the data centers and servers 24 hours a day, and 7 days a week, so they are able to resolve any unexpected issue before it becomes serious. In this ways, customers can run their websites without any sudden interruption. Read iPage uptime of the past 30 days in the following statistics chart.

iPage has done a lot of hard works to improve their hosting speed. Their solid and secure network infrastructure is comprised a pooled server environment, which gives each server on their network the ability to access website files when a request occurs. In this way, customers are able to get faster page loading speed and fewer interruptions to run their websites. Besides, the network of iPage consists of redundant routers connecting to multiple of the world's leading providers using BGP.

Technical Support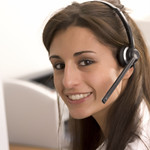 iPage offers a high level of US based technical support powered by a large amount of professional and experienced support staffs via toll-free phone call, email and live chat, all of who are on-site 24×7, so that they are able to provide quick response and efficient help for troubled customers to deal with issues.
In addition, technicians and engineers have worked out a pile of in-depth articles and detailed video tutorials with a lot of information about VPS hosting to teach customers how to deal with common issues by themselves.

Conclusion: iPage VPS Is Recommended
As we reviewed, iPage is really such a reputed web hosting provider that offers multiple affordable, rich-featured, and reliable VPS hosting packages, so it is deserved to be recommended. Moreover, the easy-to-use cPanel control panel and high quality technical support they provide enable all of their VPS hosting users to concentrate on the business without any distraction.