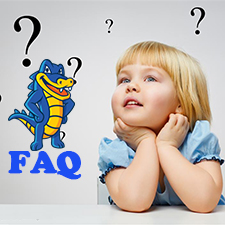 Established in 2002, HostGator has been offered excellent shared,VPS, and dedicated hosting for more than 10 years, and now, it is a well-known hosting company all over the world. However, although HostGator is so popular, there are still some people who want to build their own website may not so familiar with this company. In order to help our readers know more about HostGator and whether it is a suitable web host for them, our editors have collected a list of some frequently asked questions about this web host as follows:
Can I get better discount instead of the default 20%?
Yes. The original price of HostGator webhost is started at $4.95/mo, but if you check out the home page of HostGator, you can see a default 20% discount supplied for customers. That means customers can purchase starting at $3.96/mo.
At present, however, there is an attractive coupon code as below which offers a fairly cheap price of $3.71/moto help customers save more money, already 25% off the regular rate.
HostGator Coupon Code Activation
Furthermore, HostGator offers anytime money back guarantee, which makes the purchase completely risk-free and worry-free.
Will it take a long time to build a website?
No. HostGator offers a 1-click setup with powerful cPanel control panel. By using this installer, you can avoid lots of complex steps when build a website manually, such as creating databases and transferring files via FTP, which means that even beginners can build and run a website easily.
Besides, with cPanel in your web hosting package, you can freely control everything in your website, such as databases, viewing website statistics, configuring e-mail accounts, managing files and controlling spams.
HostGator also provides an instant setup service which means your site can be successfully running with less than 15 minutes. Note this service is totally free of charge and automatically.
Will I encounter website crash?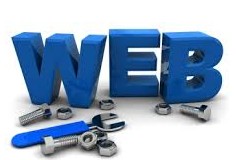 No. HostGator offers a stable and safe hosting environment. It guarantees the highest level of hosting reliability for 99.9% uptime with 100% factory-built DELL web servers and the latest cutting-based technologies. It's means that any hosted website can be accessed all the time.
Besides, the data centers in HostGator are equipped with uninterrupted power, fast and stable network connection and very safety systems which are monitored by professional site engineers day and night. All of these can ensure the proper running of the website. After all, no one wants to see any website crash at anytime.
Can I upgrade my hosting package?
Yes. HostGator has multiple upgrade options with hatchling, baby, and business package. If your website is small and has few images or little traffic, hatchling is enough to you. But if the site grows up with more content and visitors, you can update your hosting package to baby and business plan as soon as you need.
What's more, HostGator also offers VPS (up to 12level), and Dedicated Hosting Plans with a large room growing. So, there is no need to worry about the upgrade problem.
Can I host multiple sites on 1 account with HostGator?
Yes. HostGator provides unlimited website on 1 account in baby and business hosting plan that means you can host as many websites as you want. For example, the main domain of the your website is domianname.com, you can also established the sub-domains for new webmail site which is accessible via mail. domianname.com, blog site which is accessible via blog. domianname.com.
What's more, if you want to build a personal blog, hatchling plan is your best choice, although it offers only one site on 1 account, it is far more enough to you.
Is the technical support 24/7 available?
Yes. As a world-level web hosting service company, HostGator guarantees 24/7/365 customer support via toll-free phone call, live chat, and email. The support service is 100% US-based, and the staffs in this support team are well-trained, professional and knowledgeable with at least 4 years' experience in this area.
So you can ask for technical support in anytime once you are in trouble.
How about the disk space and bandwidth in HostGator?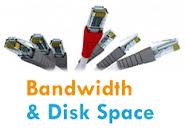 HostGator provides unlimited disk space and bandwidth capacity. Comparedwith other web hosting companies which set certain restrictions in the allowance of server resources, HostGator are undoubted excellent, which allows you to upload and transfer data as much as you like.
With this unlimited allocation of disk space and bandwidth, therefore, you can host a large and complex site with a lot of high-quality images, multimedia files, plugins.