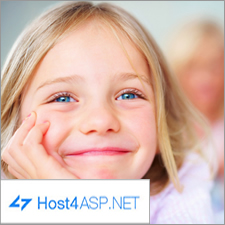 Host4ASP.NET, one of the best ASP.NET hosting provider, is an innovative web hosting brand which is tapped by a group of experienced developers. It has been devoting itself to providing unbeatable ASP.NET hosting solutions for more than 20,000 websites all over the world, and enjoys high reputation from webmasters ranging from freelancers and small businesses to corporations and enterprises.
Apart from high industry and customer reputation, Host4ASP.NET beats other ASP.NET hosting companies on features, pricing, performance and customer service. In below, we would like to unveil the secrets of those mentioned points one by one.
Host4ASP.NET Promotional Link Activation
Ease of Use & Hosting Features
Holding the principal that customer comes first, Host4ASP.NET integrates each plan with the easy-to-navigate WebSitePanel control panel, with which webmasters are able to manage their domains, websites, files, databases and FTP accounts easily and quickly.
When it comes to the hosting features, it is hard to find another web host that can equal to Host4ASP.NET. Taking the entry level Basic plan as an example, it includes a bundle of basic and advanced features. To make things plain and clear, we list some of the outstanding ones as follows.
Windows 2012 web server, IIS 8, Full Trust, ASP.NET state service.
MSSQL 2012, SQL backup and restore, SQL management studio access, and MYSQL 5.
1GB disk space, 50 GB monthly data transfer and unlimited sub-domains and domain pointers.
ASP.NET 4.5/3.5SP1/1.1, Silverlight 5/4, ASP.NET MVC 5/4/3/2, PHP 5.4/5.3/5.2, CGI/Exe, CGI/Perl, custom error page.
The most popular Advance plan offers up to 10GB disk space and unlimited monthly bandwidth. As for the top level Business plan, it includes unlimited disk space and monthly data transfer , which is a suitable option for some people who have high website traffic.
Customer Service
As customer service is the most essential part in web hosting, Host4ASP.NET spares no effort to satisfy every customer. This company owns a team of passionate and professional technical staffs, who are accessible twenty-four hours one day and seven days one week, even deep at night.
In view of the support way, Host4ASP.NET makes customers well-prepared with phone call, email ticket and live chat. As for the support efficiency, it takes pride in responding to any phone call within one minute, live chat within 30 seconds and email ticket within three days. Moreover, it contains quantities of hosting related articles and video tutorials in the knowledgebase, which is placed right under the support section.
Network Performance
Locating data centers in Chicago, Host4ASP.NET guarantees a high uptime of 99.99% by utilizing fully redundant power supply and backup generators. And it keeps air conditioner, ventilation and servers constantly working day and night. Besides, this company equips all data centers with uninterrupted power supply (UPS), which ensures customer websites run successfully without unpredictable interruption.
Host4ASP.NET also makes its commitment to provide all webmasters with ultra-fast access speed by making use of the multi-layer network. On top of that, this web host includes optimal network switching and routing infrastructures which contribute to faster rate and lower latency. To enhance data security and integrity, it also adopts SAS 70 Type II Authentication audit technology, which consumes a great deal of time and brains.
Pricing Policy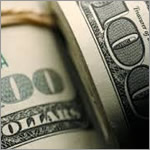 To meet individual needs and abilities, Host4ASP.NET generously releases three ASP.NET-based packages – Basic, Advance and Business. When it comes to the pricing, this company prices the plans from $6.95/mo regularly. And now, it enables webmasters who buy its service through the following promotion link to get a 58% off price – $2.95/mo. Frankly speaking, the low-cost price is one spotlight in the hosting service.
For another two plans, the promotion prices are $5.95/mo and $14.95/mo. More importantly, customers who are not totally satisfied with this company's service are capable of asking for a satisfying refund within the first 30 days and getting a pro-rated one after this period.
Verdict
In summary, Host4ASP.NET deserves its high reputation due to its affordable price, rich features, high performance network and satisfying customer service. It has a rare combination of unmatchable affordability, quality and reliability, which is suitable for small businesses to big projects.