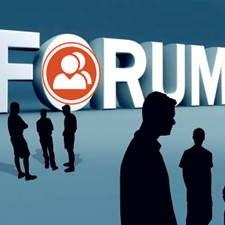 On the market, there are numerous hosting BuddyPress hosting packages provided by web hosting companies springing up constantly. However, the quality and usability of these packages vary greatly. Besides, owing to various options, many people feel that it is difficult to select a suitable package for creating a high performance forum on their WordPress sites.
Recently, a large number of people send emails to us to ask the recommendation of the best BuddyPress hosting packages. With the purpose of finding the best options, we have spent dozens of days in reviewing hundreds of web hosts and analyzing users' comments. Finally, we find out 3 best options, namely, BlueHost, InMotion Hosting and HostGator. We have made a table listing their main highlights as follows.

BlueHost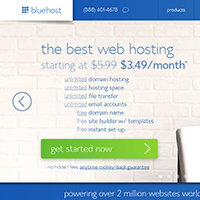 BlueHost, as a user-friendly web hosting provider, has been gaining many webmasters' trusts. It has been dedicating to offering people the best hosting services since 1996. If you want to build a forum with high performance, this web host offers you an affordable plan. The basic features of this plan are as follows.
This plan with money back guarantee charges $3.95/mo for people going through the promotional link below. In particular, it includes enhanced cPanel, unlimited domains, unlimited storage, unlimited websites, unlimited email accounts and free domain name. Besides, you can enjoy automated backups and 24/7 support. Besides, BlueHost owns 3 dedicated data centers supporting awesome hosting services.
If you raise more requirements, another option Pro can be your suitable choice. Pro, besides all the features the regular plan has, includes +5x server performance, SSL certificate, Backups PRO and 4 anti-spam email accounts. Additionally, it supports domain privacy and dedicated IP.
BlueHost Promotional Link Activation
InMotion Hosting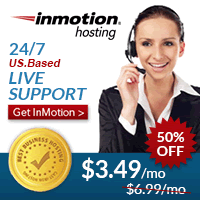 InMotion, supported by professional teams, has been gaining more and more users' recognition. It offers 3 main packages with different prices. All the packages include free SSD drives, unlimited disk space, unlimited transfer, free data backups, enabled max speed zones, SSH access and much more. Other features of these packages are as below.
Launch charging $3.49/mo includes 2 MySQL databases, 2 websites on 1 account, 6 parked domains and 25 sub domains. The most popular one is Power charging $4.49/mo. Besides, this package includes 50 MySQL databases, 6 websites on 1 account, 26 parked domains and 100 sub domains. The last one Pro charging $17.99 includes unlimited MySQL databases, unlimited websites on 1 account, unlimited parked domains and sub domains. Note that the special prices mentioned above is only valid subscribers going through the following promotional link, over 50% off the regular price.
In the meantime, all the packages enable you to enjoy 24x7x365 US-based support and have more than 310 free applications. Moreover, it is a plus of InMotion to have the enhanced Speed Zone technology which assists you to keep your site running extremely fast.
InMotion Hosting Promotional Link Activation
HostGator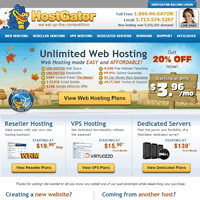 HostGator with more than 1 million followers is an expert in the hosting market. It provides 3 packages with rich features. Hatchling Plan charges $3.96/mo. Baby Plan charges $6.36/mo and Business Plan charges $10.36/mo with the 20% discount offered by default. Moreover, if you use this coupon code BWH25Percent, you can enjoy more discount. Specifically, these packages charge you respectively $3.71/mo, $5.96/mo and $9.71/mo.
As for more details of these packages, all of them include the latest cPanel, unlimited disk space, unlimited bandwidth and shared SSL certificate. Moreover, Baby and Business carry with unlimited domains. Additionally, Business includes free private SSL & IP and free toll number.
At the same time, all the packages give you access to 45-day refund guarantee, 24×7 support instant backups and at least 99.9% uptime guarantee. More importantly, there are many tutorials and documentations helping to create your own forum on WordPress sites. Also, you can communicate with other webmasters in the forums HostGator provides.
HostGator Coupon Code Activation