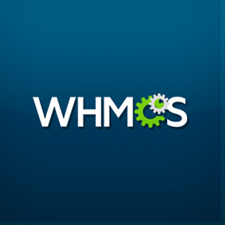 With WHMCS growing increasingly pervasive, innumerable webmasters get perplexed in search of credible WHMCS hosting service. To help our readers spot a dependable company that offers high-quality reseller hosting service for WHMCS, we have personally tried services offered by a great range of hosts.
Eventually, we have come out the following table of top web hosting companies that make a name of themselves for providing reseller services of budget prices, awesome features, excellent uptime, fast server response time and responsive technical support.
In the following, we are to recommend 3 top WHMCS web hosting providers. Please note that we do this on the basis of our real hosting experience and hundreds of comments from verified customers.
InMotion > 50% Off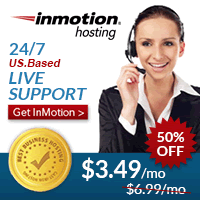 This company provides 3 upgradable plans for reseller hosting. They are R-1000, R-2000 and R-3000 whose starting price is $27.99/mo, $39.99/mo and $54.99/mo respectively. Now, all readers clicking this exclusive promotional link can purchase the packages with a 50% discount with which the price can be cut down to $13.99/mo, $19.99/mo and $27.49/mo respectively.
Offering 90 days for a full refund and anytime money back guarantee, InMotion reseller hosting service also includes the following extra bonuses.
Free Domain Reseller
Free Auto Installer
Free Billing Software
Free data backup
Featuring unlimited disk space, bandwidth, forwarders, and auto responders, these 3 packages differ in some resources including MySQL databases, websites on 1 account, parked domains and sub domains. Please refer to this review if you need to get more specific information. Furthermore, the service utilizes cPanel as the control panel and supports scripting languages including PHP, Python, Perl,m PostgreSQL and so forth.
SSH & Free SSD.
Linux CentOS
>PHP 5.2.17 and 5.3.10
MySQL 5.5.23
Latest version of cPanel
InMotion Promotional Link Activation
BlueHost > 50% Off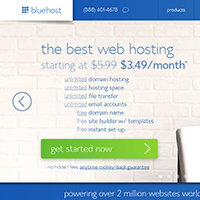 The company offers 3 reseller hosting plans as Sky Blue, Electric Blue, and True Blue. With the 50% discount through the promotional link listed as below, the price of each plan is down to $19.95/mo, $49.95/mo, and $99.95/mo respectively. The service offers wonderful using experience with anytime money back guarantee and lots of freebies shown in the following list.
1 free domain name for life
FREE WHMCS License
BlueHost reseller hosting packages come with basic features including at least 100GB disk sapce & 15 Mbps trasfer speed, unlimited accounts, FTP accounts, Mail boxes, auto responders, MySQL 5 databases, PostgreSQL databases and so forth. In addition, it also features some advanced technologies such as SSI, CGI, SSL, etc. For more detailed information of specific versions, please check the lists in below.
Linux CentOS
PHP 5.2, 5.3, 5.4, or 5.5
MySQL 5.5 and PostgreSQL
Latest version of cPanel
BlueHost Link Activation
HostGator > 25% Off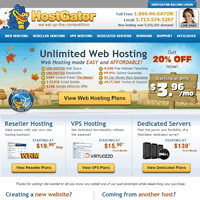 HostGator comes with packages of 5 levels for resseller hosting including Aluminum, Copper, Silver, Gold and Diamond. Usually, the price is starting at $24.95/mo, $34.95/mo, $49.95/mo, $74.95/mo and $99.95/mo respectively. Now all packages are promoted with a 25% discount. People using the coupon code BWH25Percent can enjoy the discounted price which is down to $18.71/mo.
In addition to this wonderful discount, the service offers 45 days money back guarantee and many extra freebies as following.
4,500 free website templates
FREE Domain Reseller Account
52 free scripts and free Weebly SiteBuilder building tools
22+ languages available
All HostGator packages feature unlimited domains, sub domains, FTP accounts, email accounts, and MySQL databases but differ in disk space and bandwidth. Besides, the service supports some advanced technologies including CGI, SSH, PHP 5, Perl, Python, and Ruby on Rails. In terms of the installation of WHMCS, HostGator completely meets the requirements. For specific information, please refer to the following list.
Linux OS
PHP 5.3.27 and 5.4.17
MySQL 5.5.23
Latest version of cPanel
HostGator Coupon Code Activation
What Is WHMCS?
WHMCS refers to an all-in-one client management, billing & support solution for online businesses. Dealing with everything that ranges from signup to termination, it is a powerful automation & support tool.
With tremendous practicability, WHMCS is designed for any businesses demanding online billing, membership services and so forth. Besides, this tool is integrated with payment gateways, domain registrars, server provisioning APIs and fraud protection services so that it can fully automate the ordering and provisioning process.
What Are The Requirements Of The Installation?
The minimum requirements for web servers to run WHMCS are listed in below.
Windows or Linux OS
Curl designed with SSL.
At least PHP 5.2.x and MySQL 4.1.x
ionCube loader V4.0 or later
GD2 image library

From above comprehensive exploration, we have recommended three top companies offering awesome WHMCS hosting services which are really worth a try. These services not only fully meet the criterion of the installation of WHMCS but also are offered with tempting discounts, rich features, and 24/7 technical support. Meanwhile, they are also highly trusted by many authoritative and professional websites such as BestHostingSearch.NET and WPMatter.com.