With more and more people are concerning about benefits on using managed VPS hosting, we have reviewed in-depth in several aspects and come out some good plans for you to go.
In fact, a lot of people may face with different troubles while managing their unmanaged virtual private servers. It is not only a remarkably time-consuming process, but also a complex issue for newbies if they want to achieve the best performance, uptime, and security. Thus, we strongly advise readers to use a managed VPS hosting plan to free up the time to focus on other areas of their online business.
Generally speaking, managed VPS hosting has the following advantages.
Budget-Friendliness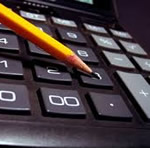 It seems that the managed hosting is a little more expensive than the unmanaged one. However, considering that besides the allocated disk space, monthly data transfer, CPU, RAM, and dedicated IP addresses, the former one usually comes with a full control panel license which values hundreds of USD per year, it is actually more cost-effective.
Besides, if you get stuck with your site or account, the provider will help you resolve the problems without any extra cost, which is very convenient and helpful.
Ease of use
If you are getting a virtual private server for your business, and worrying about the little- to-no experience with server management, it is the best choice for you to go for an option for a managed VPS hosting service.
With a managed virtual private server, you don't have to think about any server-side configuration because the company basically deals with everything related to your server. From reboots to advanced software configurations, everything is prepared perfectly by the hosting provider.
Support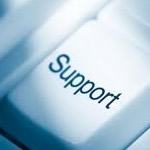 Managed VPS comes with quality support service that allows customers to run websites without any worry. That means whenever you have any problems with the account, website, or an application, you can get immediate help from the provider. In other words, the managed VPS hosting service gives you peace of mind which is not guaranteed by an unmanaged VPS, unless you are an expert system administrator or you have the IT resources to get the job done.
Security
There is no need to worry about the safety and security of your website when utilizing a managed VPS hosting service. This is because the service offers a higher level of security than unmanaged one, as there is a team of engineers dealing with everything 24/7.
What the managed VPS hosting company can promise is to protect your site away from any malicious intruders with many safety options, which include daily file and data backup, firewall, anti-spammer technologies, rootkit detectors, as well as some assessment tools to inform you the security level of your website on a regular basis.
The Best Managed VPS Hosting Company
According to our research and investigation, it is not easy to choose a managed VPS hosting that is both affordable and reliable. Thus, with the purpose to introduce the best managed VPS hosting provider, we highly recommended BlueHost VPS.
As one of the best web hosts all over the world, BlueHost launched the full-managed VPS hosting service since 2013. The company features all the indispensable VPS related technologies allow with an cost-effective price. Besides, BlueHost comes with 4 flexible packages named as Standard, Enhanced, Premium, and Ultimate, which charge customers differently according to the volume of server resources.
Affordable Price – The regular price of BlueHost VPS hosting is starting at $29.99/mo. At present, this company provides a 50% discount, which allows customers to purchase starting at $14.99/mo, which is really affordable. Customers can enjoy this cheap price only by going through this promotional link.
Advanced Technologies – BlueHost offers a great VPS environment, which includes the most top-notch technologies such as powerful cPanel control panel, full root access, Cloud Technology, CentOS 6.4 (64-bit), and instant provisioning, etc.
Unparalleled Hosting Performance – By using the power of high performance servers, world-class data centers, and advanced speeding-up technologies, the company guarantees super-fast page loading speed and at least 99.9% uptime in the real world.
Responsive Technical Support – In order to offer customers with high quality support service, the company has employed professional and experienced support staffs to help customers with multiple channels including telephone, email, and live chat. All of these channels are available 24/7.