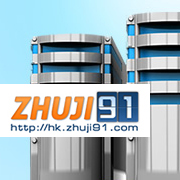 In this Zhuji91 web hosting review, we mainly discuss its price, features, reliability, page loading speed, and technical support according to customer feedbacks and our real hosting experience with this company for more than 2 years.
Zhuji91, one of the best web hosting providers in Asian region, has been trusted by millions of webmasters at present. It offers fast and reliable hosting service at an affordable price, along with a large sum of competitive features and all-time available support service.
Zhuji91 Overall Rating
As an award-winning Hong Kong hosting service provider, Zhuji91 is much more budget-friendly than any other Hong Kong web hosts, and achieves a better hosting performance in Asian region than American web hosting companies. Therefore, for customers whose target market or target audience is in Asia, Zhuji91 is the best option.
In fact, Zhuji91 is a relatively brand-new company which has been in the industry for more than 5 years. But now, it has been awarded as one of the best Hong Kong web hosts with a tremendous customer base and excellent industry reputation. How can Zhuji91 be so popular and successful in such a short time? Check the reasons in the following part.
Zhuji91 Affordable Pricing
Zhuji91 has devoted itself in offering cheap web hosting solution since its inception, which is preferred even by the most budget-conscious business owners. Besides, in order to meet different individual requirements, it provides both Linux and Windows hosting service.
| Billing | Linux Web Hosting | Windows Web Hosting |
| --- | --- | --- |
| 36 Months | $4.95/mo | $5.95/mo |
| 24 Months | $5.95/mo | $6.95/mo |
| 12 Months | $7.95/mo | $8.95/mo |
| Money Back | 30 Days | 30 Days |
| | Sign Up | Sign Up |
Zhuji91 Linux web hosting is priced at $8.95/mo regularly, but with this 45% discount, customers only need to spend starting at $4.95/mo.
The initial price of Zhuji91 Windows hosting is also $8.95/mo. At present, however, the price is down to $5.95/mo for customers clicking the 35% promotion link.
Note that both of the 2 hosting solutions feature a 30-day refund policy, with which customers can get their money back if they cancel their accounts within the first 30 calendar days of registration.
Zhuji91 Promotion Link Activation
Zhuji91 Rich Features
In order to provide customers with a quality hosting service, Zhuji91 offers all the features needed for both Linux and Windows web hosting, such as the maximum volume of disk space & data transfer, user-friendly control panel, advanced operating systems, the latest version of PHP & MySQL, as well as related cutting-edge technologies. Besides, the most attractive feature of Zhuji91 web hosting is that all the hosted websites will never be blocked, and don't need the Chinese ICP license.
Linux Web Hosting
Operation System

CloudLinux

Domain Hosting

Unlimited

PHP

5.2/5.3/5.4

MySQL

5

Disk Space

4G

Data Transfer

Unlimited

Override .htaccess Support

Yes

Perl Module Installer

Yes

Customizable PHP.ini

Yes

Python

Yes
Windows Web Hosting
Operation System

2008 R2 + IIS7.5

ASP.NET

2/3.5SP1/4.5

ASP.NET MVC

2/3/4/5

MySQL

5

Disk Space

4G

Data Transfer

Unlimited

Microsoft URLRewrite2

Yes

Dedicated Application Pool

Yes

Full Trust Level Configured

Yes

Silverlight

Yes
Zhuji91 Uptime
As the most reliable web hosting company, Zhuji91 guarantees at least 99.9% uptime, meaning that customers' websites can be accessible at any time on the web. This is because the company uses 100% factory built and tested DELL servers, featuring SSD, RAID 5, 2x AMD Opteron 4226, and 32GB of RAM to maximize uptime to the largest extent.
Besides, Zhuji91 leverages the power of world-class data center to place these quality and robust web servers. The data center is rent from NWT – the largest IDC in Hong Kong, featuring UPS for unceasing and stable power supply, advanced cooling system for climate control, DDoS response to avoid malicious attack, tier 1 telecom provider to shorten the network path, firewall to block unnecessary ports, and 24/7 monitoring to ensure all the facilities are working properly.
Zhuji91 Hosting Speed
By utilizing quality web servers and well-equipped data center, Zhuji91 is undoubtedly able to offer a fast hosting speed. Besides, it uses solid state drive to boost the performance of any hosted site significantly.
We have started a performance testing by hosting an online store with Zhuji91 in China, and monitoring its server response time for 6 month at a 5-minute interval. According to the result, this site only consumes 348ms for server response on average, much faster than the majority of Hong Kong web hosts in the market.
Zhuji91 Technical Support
Zhuji91 pays much attention in offering unmatched technical support which is available 24 hours a day, and 7days a week. Unlike many other web hosting companies which outsource this part, they have its own support team consisting of professional technicians. All of these people are Microsoft certified, having deep knowledge about web hosting and rich experience in technical support. Therefore, once customers meet any problems, they can be provided with the best resolutions.
Besides, the Zhuji91 technical support is bilingual of both Chinese and English, and is available through e-mail with the waiting time less than 10 minute averagely.
Summary
Based on this in-depth review, Zhuji91 is highly recommended for anyone looking for an affordable web hosting offering rich features, excellent hosting performance, and responsive technical support.