WebHostingPad, as a transnational and big shared web hosting company, releases its VPS hosting service for webmasters who are in need of optimizing their sites. To eliminate hassle and inconvenience, we would like to give the following authentic web hosting review on this company's VPS hosting service on the rock-solid basis of our related hosting background.
What's more, before starting with our review, we would like to show an all-rounded rating chart for the VPS hosting quality of this web host. It is made from the real hosting customers' reviews and consists of several critical aspects in hosting including reputation, speed, features, reliability and support. More useful information is displayed in below.
Plans & Charges
As a hosting provider which manages about 2 million domains all over the world, WebHostingPad declaims to provide customers with satisfying VPS hosting experience by offering its three optional VPS plans. In the further, the mentioned plans, named as Beginner, Professional and Premium, charge for different fees in accordance with different length of billing cycles. To make things straightforward, we display the detailed price in an orderly manner.
| Plan in Comparison | Beginner | Professional | Premium |
| --- | --- | --- | --- |
| Starting Price | $19.95/mo | $34.95/mo | $49.95/mo |
| Monthly Price | $29.95/mo | $44.95/mo | $59.95/mo |
| Quarterly Price | $24.95/mo | $39.95/mo | $54.95/mo |
| Semi-Annually Price | $19.95/mo | $34.95/mo | $49.95/mo |
From the table above, it is obvious that the longer the billing cycle endures, the cheaper the price charges. However, the charged price mentioned above is not as affordable and low-cost as other high-quality VPS hosting providers on the market. For example, the famous company –InMotion offers its VPS plan at a cheap price of $14.99/mo. On the other hand, WebHostingPad allows customers to access multiple payment gateways including Credit Card, Alipay and PayPal.
VPS Hosting Features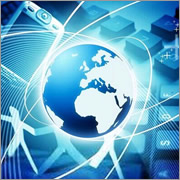 Like other VPS hosting providers in the web hosting industry, WebHostingPad supports many basic hosting features and in the meantime gives a considerable number of advanced ones. For example, this company supports the alternative programming languages of PHP, Python, MySQL, Perl, and FFMpeg, and allows webmasters to enjoy unlimited databases, email accounts, domains and one free IP table firewall.
In addition, this web host prepares customers with the industry-leading cPanel and full root access to the server as well as allots different disk space, memory, bandwidth and IP address in each of its VPS hosting plans. Likewise, we make out the following elaborate table for the differently-distributed features in each of plans.
| Plan in Comparison | Beginner | Professional | Premium |
| --- | --- | --- | --- |
| Monthly Data Transfer | 100GB | Unlimited | Unlimited |
| Disk Space | 20GB | 80GB | 160GB |
| Memory | 1GB | 2GB | 4GB |
| Free Setup | | | |
| IP Address(es) | 1 | 2 | 3 |
From the table above, it is easy to find that this company is not so powerful in view of the limited resources. Moreover, this company actually has strict limitations on the monthly bandwidth and charges additional fees for the excessive ones. In this way, this web host may not be a good option for people who have large demands for monthly data transfer and disk storage.
Reliability & Performance
WebHostingPad offers its 99% uptime guarantee to ensure that sites run at a high uptime during any 12-month period without any network interruption. What's more, it gives users whose servers don't catch up to the guaranteed uptime a pro-rated credit. However, we have been monitored several servers for more than six months and surprisingly find that the actual network uptime of it is only 99.5% which is much less than that of most web hosts.
Additionally, WebHostingPad also guarantees its customers high-performance server and short loading time by having its in-house data center prepared with flexible, secure and redundant Internet facilities and infrastructure solutions. In the meantime, it constantly updates the hardware and software so as to keep pace with the changing web hosting industry. Whereas, from our monitored statistics, the average server and network response time of this company is 792ms which is quite frustrating and not equal to its promise.
Technical Support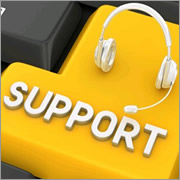 In terms of this company's technical support, the mostly-cared aspect in web hosting, there are a total of three support methods provided, including email tickets for sales, billing support and technical support, phone call and on-site live chat. Although customers are allowed to contact the support employees from multiple free contact ways, there are many users' complaints about the slowness and inaccuracy.
Conclusion
By what we have discussed, the VPS hosting service from WebHostingPad is not recommended for people who are in search for a low-cost, feature-rich, high-performance and helpful web hosting provider. In this case, there are several recommended ones as follows.