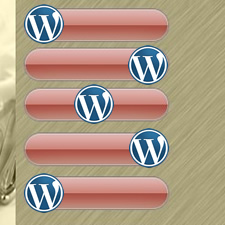 WordPress offers great features for free. You can extend the functionality of your website by using some free plugins from the great WordPress plugin directory. In this post, we discuss the top 10 WordPress menu plugins for your website.
Most WordPress menu plugins are designed to be fully responsive on all kinds of devices. You can create stylish and unique menus by using these plugins. It is an effortless way to customize the design of your website. You can have the option to create customized menus with different colors, different menu depths, and different locations. You can create dynamic or static menus.
Some plugins are customized to create menus only for your WP admin panel. Other plugins can work fine for other webpages. Explore the best WordPress menu plugins as below to know more about them.
Custom Menu Wizard Widget
Website: https://wordpress.org/plugins/custom-menu-wizard/
This fully customizable widget helps you create hierarchical menus in the form of a widget or a shortcode in any piece of content that you may want to display. You can provide different filters and options to create customized menus.
You have the option to display only one event, one menu item or the entire menu. You can easily add classes and sub-classes in any menu item level. You can easily drag and drop customized menu widgets in sidebars, and you can create new widgets based on the filtered selections.
Admin Menu Editor
Website: https://wordpress.org/plugins/admin-menu-editor/
This plugin is designed for the advanced functioning of the admin menu panel. You can edit WordPress dashboard menu system, replace menu items, exclude them, edit them, change the menu hierarchy, as well as add sub-levels and classes and some fun stuff with this menu.
The most important purpose of this plugin is to help you use a clean WordPress environment that has a keen focus on productivity and creativity. You can also create customs menus for external URLs. You can extend the features by buying the Pro version.

Menu Icons
Website: https://wordpress.org/plugins/menu-icons/
This plugin comes with some amazing features. It helps you play with your menus and create customized awesome menus for your site. You can easily add sexy icons in your menus. The settings are very easy to use.
It supports all basic WordPress core icons and other ones like font awesome, Fontello, Genericons, foundation icons, and elusive icons. It also has some image attachments to support creative icons. You can easily extend the working of this plugin for added functionality.

Responsive Menu
Website: https://wordpress.org/plugins/responsive-menu/
This fully customizable and responsive menu plugin offers more than 55 customizable options for creative designs. Responsiveness helps you create awesome menus that can work fine on every device including mobile, tablets, and PCs.
You can easily customize menu locations, button locations, menu depth, position, size and hierarchy. You can also change color, title, and position of each menu item. You can choose overlay effects, and have the choice of adding search boxes.
WP Responsive Menu
Website: http://magnigenie.com/wp-responsive-menu-mobile-menu-plugin-wordpress/
You can create 100% customizable and responsive menus by using this plugin. Sliding menus can work great for all mobile devices. You can easily integrate this system with WordPress menu system.
It offers an easy to use interface, with which you can add customs search boxes and highlight different menu features and have full control of menu positioning, depth, colors, and menu direction. You can also add your site logo in the customized menu.
Nav Menu Roles
Website: https://wordpress.org/plugins/nav-menu-roles/
This plugin helps you work according to the roles assigned to different persons in your WordPress dashboard environment. You can easily hide different menu items, and you can display specific menu items for specific users. It is a highly customizable plugin with a lot of functionalities.
However, in not to prevent access to certain content parts , you have to buy a Nav membership plan.
jQuery Mega Menu Widget
Website: http://www.designchemical.com/blog/index.php/wordpress-plugins/wordpress-plugin-jquery-drop-down-mega-menu-widget/
You can create widgets based on specified options with the help of this plugin. This widget can be easily used with any of the WordPress menus with Jquery. The plugin works best with 3 level customs menu systems, with which you can create and hide menus anywhere you want.
In fact, you can also add multiple mega menus in a single webpage. Many parameters can be set to achieve certain results. Besides those, sample skin colors help you create stylish menus. Sub-menus and sub-levels can also be created with different widths and different response options.
Nextend Accordion Menu
Website: https://wordpress.org/plugins/nextend-accordion-menu/
This plugin is designed for creating beautiful menus without using any technical knowledge. It comes with a demo, lite and pro version. You can integrate WordPress menus with any version of these.
It's highly customizable, along with an easy to use interface that offers some great features. For instance, you have complete control over menu style and display.
In addition, Accordion gives you many widgets and shortcodes to create customized beautiful menus. Accordion has different themes available in different membership plans. You can use these themes to create stylish menus.
jQuery Responsive Select Menu
Website: https://wordpress.org/plugins/jquery-responsive-select-menu/
You can create fully responsive menus with this plugin, or convert existing WordPress navigational menus into responsive ones. It offers an easy to use interface that helps you create any type of menus that you want.
You can set menu width, customized text and different parameters for different effect display. jQuery is a lightweight plugin with a size of 3kb. It also supports two language translation features i.e. English and Spanish. Installation is very easy with Jquery Plugin.

Category Posts in Custom Menu
Website: https://wordpress.org/plugins/category-posts-in-custom-menu/
This plugin offers a special feature named as dynamic menus, which replaces the customs menu with the relevant posts, pages and categories. You just have to insert a link, and the plugin can do the rest for you.
You can specify the number of posts, menu depth, item ordering in a specific way, and other features. This plugin uses the filters from WordPress Nav menu plugin for better security.