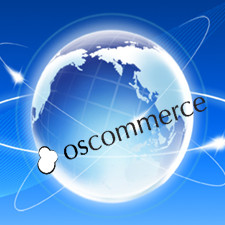 osCommerce is a free ecommerce and online store management software with powerful and reliable technical support.When it comes to choose a platform to assist you to set up or manage an online business, there are a variety of ecommerce solutions available for you.
However, osCommerce with useful and advantageous functionality is standout among the sea of various software platforms. In order to figure out why this one gains so much popularity, we review and evaluate it from several aspects: versions, installation, administration, payment, shipping, and templates.
Versions
osCommerce holds two main versions. One is Online Merchant v2.3 which is a complete self- hosted ecommerce solution with a catalog frontend and an administration tool backend. The other one is Online Merchant v3.0 that is still in development and does not contain the same user-end functions which v2.3 holds.
online Merchant v2.3 is suitable for the general online users, and Online Merchant v3.0 is only recommended for developers. More importantly, the following review is focused on Online Merchant v2.3.
Installation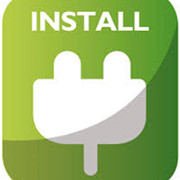 osCommerce is based on the powerful PHP web scriping language and applies the fast MySQL database server for data storage. It can be installed on any server running the required versions of PHP and MySQL and used in all of Linux, Mac OS, Windows and Solaris environments.
As many web hosts nowadays offer one click installers for the installation and update of osCommerce, even the merchants who have no programming or technical knowledge can install and manage it easily if the server has met the minimum system requirements.
Administration
Applying osCommerce, you are able to create beautiful content and product categories with your own features. You have access to set unlimited products and categories, and also can add, edit and remove these items anytime when you are in demand.
What's more, there are two display forms for you to choose: product-to-categories structure and categories- to-product structure. You have approach to select what to display, in what order, and in what product listing page. This software enables you to contact customers directly via email or newsletters, and select the language used to serve visitors.
For the security, administration area is secured with a username and password defined. Meanwhile, it is easy for merchants to backup and restore the databases.
Payment
This software supports multiple currencies and various payment gateways, including the most influential payment methods: PayPal (a global leading payment that is accepting almost major debit, credit cards, and bank transfer), Sage Pay (which is supporting all major acquiring banks), and other payments.
Besides, osCommerce allows people to navigate the payment processor by visiting the merchant account comparison. What's more, you have approach to set flexible tax implementation on a state and country basis.
osCommerce partners with SecureBuy, an automated fraud technology, to reduce or eliminate the risk of payment deception for online business holders, call centers, customers and payment processors.
Shipping
osCommerce supports various and reliable shipping modules including UPS, USPS, and FedEx based on weight, price, and destination. Merchants have ability to offer consumers with free shipping according to the amount and destinations of the products. Moreover, business holder also can disable certain shipping services based on the zone basis.
Templates
Mini template system is a significant plus of this software program. Applying it, merchants have access to create and beautify their own template with configurable look, front manager, banner manager, link manager menu maker, page profiles and more from the administration panel.
Mini template system is under continuous update with new features and improvements being released regularly. Additionally, there are two forms: a modular package for manual installation and already pre-installed on the latest osCommerce version are available for users to choose.
Conclusion
From what we have discussed and mentioned above, it is easy and reasonable to realize that osCommerce is a robust and ideal ecommerce solution with integrated functions. Therefore, if you are looking for software to conduct your online business, osCommerce is exactly what you want. The following web hosting companies have been supporting osCommerce with some of the best performance, price and management features.