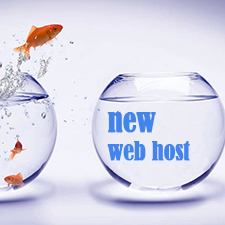 Migrating a website from the existing web host to another is usually frustrating, but sometimes you may have to do this for the frequent downtime, slowness or security issues. Now, we are here to give assistance on how to migrate a website manually. If you are working on this process, we suggest you to read the following parts in this article.
There are many reasons why people might want to transfer a website to another web hosting provider. Some people do so because they find that the web hosts attracting them with low price provide poor services, while others move away from the web hosts due to the high renewal fees, endless downtime, security issues or slowness.
We believe that the latter situation is much more common among the public. It has been a rule that almost all the outstanding web hosting providers don't offer any renewal discount to the existing customers, and the almost small web hosts offer extremely low rate to suck customers. Besides, a large amount of users are willing to sign up a new plan with another web host for the discounted price only working for the first bill.
How to Migrate a Website?
As we mentioned above, transferring a website is not an easy job, as you may run into various problems in the process which may lead the site downtime, slowness in result to the temporary traffic drop and Google penalty even.
Given that you have found a new reliable web hosting provider and are ready to move the website, you should follow the 5 steps carefully before the transfer completed.
1) Complete Your Move Before Cancelling
When you have made the decision to move away, don't inform your web host about this until your website is hosted properly on the server of another web host. Otherwise you will suffer from the complete loss of files and database information as soon as the cancellation is made.
2) Downloading Your Backup Files
The backup and restoration are always easier if the old web host and the new one both utilize cPanel. For the cPanel control panel, you just need to locate the backup page and then download the full website backup files and database backup files.
3) Making the Transfer
As the new web host sends you the domain name servers and IP address details, you can log in the new server's cPanel and upload the full website backup files downloaded before via the file manager of cPanel.
4) Make Sure the Database Work Properly
Setup the PHPMyAdmin in the cPanel and create the databases with the same name as before. Import the database backup scripts to complete the restore of database.
5) Switch to New Name Servers
Replace the current DNS information with the new name servers for the new host. The change will take 12 to 24 hours, and during this period of time, you need to note that you cannot make any change to the website, or the content of the website may be lost.
Read this article for more information and tips on website migration.
Which Web Host is Worth Moving to?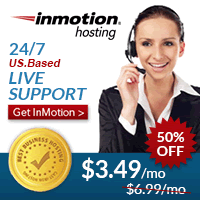 If you have decided to leave the web host hosting your website at present but have no idea which one to go with, we highly recommend InMotion (http://www.inmotionhosting.com/). InMotion is an experienced web hosting provider focusing on delivering high quality web hosting services.
Besides, its world-class 24×7 technical support via toll-free telephone, live chat, email, and ticket system also has a high reputation, which can help with any potential issues in the transfer process. In the InMotion support center, there is a special category designed for transfer, including transferring domain and websites both. Your transfer to InMotion should be worry-free and risk-free with the InMotion support and tutorials.
InMotion provides a series of web hosting services from Business-class web hosting to Dedicated hosting. The Business hosting plan is pricing for $6.99/mo regularly, but for all visitors going through this promotional link, a 50% discount is activated automatically, as low as $3.49/mo. If you are a personal blog or small business owner, we suggest you to sign up this cost effective plan which makes the following compelling technology.
Great reliability with 2 dedicated data centers utilizing high performance Dell servers running CentOS enterprise-class Linux and networking hardware from Cisco system.
Up to 6x faster speed with the exclusive Max Speed Zone technology & free SSD.
SSH to ensure easy server management and the security of remote management.
Risk-free experience with the guarantee of 90 days FULL money back.
Green websites with a tiny carbon footprint – 100% eco-friendly certificated.
Free $250 ads credits, including $100 Google AdWords credits, $75 Bing/Yahoo search credits, and $75 Amazon listing credits.
To learn more about InMotion Hosting, visit http://www.inmotionhosting.com/