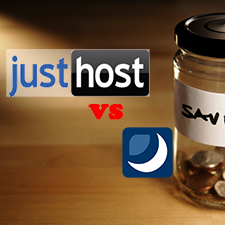 We make this comprehensive comparison between JustHost and DreamHost on shared web hosting, aiming to help individuals and small business owners dig out which is better in providing sharedd hosting service. Over the past 6 months, we have been closely monitoring the same-sized websites hosted on the shared platforms and kept recording statistics with every five minutes.
Based on the practical experiment and thousands of verified reviews from real customers, we worked out the following overall rating table concerning about the aspects of price, features, reliability, performance and technical support. Move on to the details.
| Rating | | |
| --- | --- | --- |
| Comparison | JustHost | DreamHost |
| Price | | |
| Reliability | | |
| Loading Speed | | |
| Technical Support | | |
| Feature | | |
| How to Claim | www.justhost.com | N/A |
Price & Plans
JustHost offers one shared web hosting plan named as Just plan, the regular price of which starts at $7.99/mo. However, if visitors go through this exclusive promotion link below, they are able to obtain a 69% discount and cut the price down to $2.5/mo.
In Just plan, a total of $200 advertising vouchers are open to customers including $100 Google AdWords credits, $50 Facebook ad credits and another $50 Bing search credits. Besides, people who purchase the plan are entitled to enjoy anytime money back guarantee from the company.
JustHost Promotion Link Activation
Charging a regular price of $8.95/mo, DreamHost does not launch any sales promotion at this moment. Here come with two major differences in hosting plans that Just plan offers one free domain name for one year and it supports both credit card and PayPal, however, this host charges $9.95 per year for a domain registration and only accepts credit cards.
In the shared web hosting plan, customers are ensured with worry-free and risk-free purchase that if not 100% satisfying with the service, they are able to ask a full refund within the 97 days of the subscription. Moreover, up to $100 Google AdWords credits are included.
Features
1. Two Different Control Panels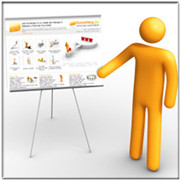 cPanel control panel: JustHost adopts the most widely used cPanel as control panel, which requires little technical background and skills of users to easily handle every aspect of websites and a variety of accounts and status.
Custom control panel: DreamHost has developed their own control panel, as we have tested the demo, it has no substantial difference from cPanel in ease of use. Nevertheless, this control panel still lacks some good aspects like the graphical user interface, enhanced security and detailed statistics and reports.
2. Basic & Powerful Features
The two hosting plans offer quantities of useful features including the basic ones like unlimited disk storage, monthly bandwidth, hosted domains, email accounts, IMAP/POP3 email support and MySQL databases. What's more, some other advanced ones are listed in below.
One-click automatic software installers.
Programming: PHP5, Perl5, Python, MySQL5 & Ruby on Rails.
Security features: SSI, SSH, SSL secure server& Enhanced web security.
Speaking to SSL secure server, DreamHost hosting requires a unique IP address which charges $3.95/mo. In addition, some other advanced features like custom Cron Jobs and override .htaccess are missed.
Uptime & Speed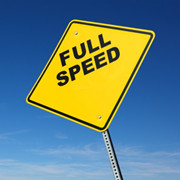 JustHost claims 99.9% uptime. With hundreds of high performance quad processor servers located in a state-of-the-art data centers, it has technicians closely monitoring the network and servers around the clock so as to resolve every sudden issue as soon as possible. Besides, in case of outrage, the company utilizes UPS power backups and diesel generators to ensure stable reliability. Check the uptime in the past 30 days.
As for the other, it shows more confidence in providing a reliable hosting environment with 100% uptime guarantee. Being cooperating with Alchemy Communications for data centers and network services and using high quality facilities, the company does a great job in offering good reliability. The tested result of the average uptime is 99.98% in the past 30 days.
In terms of hosting speed, DreamHost lags a little behind since its competitor has a world-class data center in Chicago, Illinois, and 10 gigabit Ethernet connections to make sure that the data transfers fast. Check the detailed statistics as follows.
Technical Support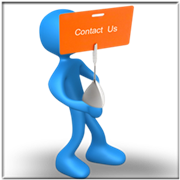 There is knowledge base containing in-depth articles and video tutorials available for JustHost customers where they have access to the answers to some common issues. If answers are not found in the base, they are allowed to contact the US based support center via live chat, email and toll-free phone call, the representatives are waiting there 24×7 to lend a hand.
Similarly, DreamHost has developed wiki, forums and status blog for customers to browse answers, and all of which are maintainedby its staff as well as most of knowledgeable customers. Note that if contact a technician for professional help, except sending emails, customers need pay extra several dollars a month for three times phone callbacks and unlimited live chat.
Conclusion
After the in-depth comparison on shared web hosting, it can be concluded that both JustHost and DreamHost provide reliable services with the rich features and good reliability. However, the former host does a better job when it comes to price, performance and technical support. More importantly, the hosting plan does not require any additional fee for advanced features or efficient support.