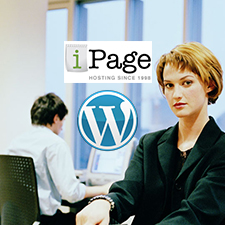 Recently, we have frequently received emails from our readers asking whether iPage offers credible and affordable web hosting service for hosting WordPress. With the purpose of finding out the answer, we carry out a comprehensive analysis in many aspects in feature, price, performance and technical support.
In the following, we display the overall rating table that is based on personal experiment on the service for more than 3 months, together with a careful reading of hundreds of reviews from verified customers. Please refer to the ratings in below for details.
Affordable Price
To satisfy the demands of webmasters hosting a blog, this company develops two optional web hosting packages called as WordPress Hosting that includes WP Starter and WP Essential. Now this company is offering a 77% discount that can be claimed through this exclusive promotional link. After the discount applied, the price can be cut down to $3.75/mo and $6.95/mo respectively, which is available for both monthly and yearly subscriptions.
Furthermore, in order to make sure a purchase experience without risk, iPage has a policy that customers have chances to ask their money back anytime. More than that, both packages are offered with altogether $200 extra bonuses including $100 for Google AdWords, $50 for Yahoo!/Bing and $50 for Facebook with which bloggers are capable of getting their websites noticed through online marketing.
iPage WordPress Hosting Activation
Rich Features
The service features abundant resources including disk space, bandwidth, domains allowed, MySQL, etc. With regard to the control panel, iPage utilizes vDeck coming with a completely redesigned and easy-to-use interface with which bloggers are enabled to administrate the websites including billing, email, domains and FTP accounts, etc..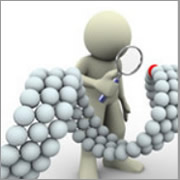 Moreover, there are other highlighted features that must be mentioned. We have listed them in the following.
SiteLock keeps websites in safety by protecting against malware and data theft that damage the online reputation of blogs.
1-click installation of blogs, photo galleries and a variety of other applications.
Beginner-ready tools that assist bloggers to build and design websites by using various dynamic themes and templates.
Scripting languages include PHP and Perl together with secure FTP, SSI and shared SSL.
Satisfying Performance
In order to maximize the bandwidth capacity and optimize the performance, this company strategically equips 2 data centers with fiberoptic connections of various backbones and several gigabit, first-rate routers, uninterrupted power supply and so on. With the powerful assistance of these top-notch facilities and cutting-edge technologies, iPage delivers 99.95% uptime averagely during the past 30 days.
The following chart is worked out after we have personally tried the service by hosting 2 same-sized medium websites on a server and keeping observing them. Please check it for more detailed statistics.
Fast hosting speed is an important factor that draws a great deal of attention from bloggers. Therefore, we also have kept monitoring its server response time utilizing Pingdom.
Responsive Technical Support
Choosing iPage, bloggers are able to ask for responsive technical support that is backed by hundreds of technicians who have a good grasp of specific knowledge on blog hosting. To reach this professional support team, bloggers can make a phone call by dialing 1-877-472-4399, start an online chat by clicking the live chat button, or submit an email with a detailed description of the technical issue.
In addition, on the official website of iPage, there are knowledgebase and user guide where bloggers are capable of learning to deal with some technical matters that frequently happen by browsing a pile of articles and featured tutorials. In accordance with a total of 78 reviews we have received from real customers so far, we found that there is 97.4% of them are satisfied with the technical support offered by iPage.
Conclusion- iPage Is An Ideal Option
From the above comprehensive analysis, obviously, iPage is a trustworthy provider thanks to budget-friendly price, rich features, good uptime, high performance and efficient support. Considering all these advantages, we deem it to be an ideal choice.