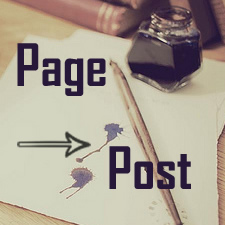 WordPress allows users to make use of five post types by default, including pages, posts, revisions, attachments and menus, and covert those types freely. Since many people plan to convert page to post for one reason or another but come to nothing, we would like to think out some terms of settlement.
In general, the main reasons of failure include the lack of knowledge on page & post and the use of improper way to realize the goal. The following guide introduces the difference between pages and posts and then shows you two effective methods to convert page to post on WordPress website with ease.
What are the Difference Between Posts and Pages?
WordePress Page is where to create some static pages and the pages are almost not changed. For example, your "Home", "About", "Knowledgebase" or some other web pages used for sharing information with visitors are all come out of WordPress Pages. You are allowed to place pages anywhere on your website and change the sort order if needed.
A page is never included in RSS Feed. To visit a page, people need to access to the website and then check the information as needed. Due to the stationarity, there is no publish time showing on each page. What's more, no category and tag is available for a page.
WordPress Post is where to create articles to be updated regularly. For instance, if you are running a hosting resource website like HostingReview360.com and keep publishing new content at fixed periods, then those regularly updated content should be included in Posts. Posts allow you to add categories and tags to each text so as to classify all web content orderly.
Unlike Pages, Posts can be included in RSS Feed so that you are able to email your subscribers once publishing a new post on the website. Besides, all posts come with specific publish time and they are ranked in chronological order.
Custom Post Type is the post type created by users themselves, known from the five default post types. WordPress enables a bunch of coding stuff (http://codex.wordpress.org/Post_Types/) to help webmasters create custom post types with ease as well as releases a series of plugins for the same purpose like Custom Post Type UI.
After having a rough idea of Pages and Posts, you are required to think over if there is a need to convert certain pages to posts. If so, move on to the following guide decidedly.
Convert Page to Post Using WordPress Plugin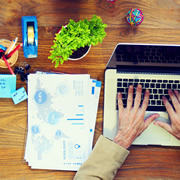 WordPress plugin has long been regarded as a great method to enable more possibilities on a website. Since most webmasters get used to making a hit with WordPress plugin, we are going to show you the way to convert pages to posts with Post Type Switcher and Convert Post Types respectively.
Post Type Switcher
Post Type Switcher enables a simple way for users to convert page to post or convert post to page. As its name suggests, this plugin allows users to switch back and forth among all post types along with the newly created custom post types.
Access to your WordPress Dashboard > Plugins > Add New and search for Post Type Switcher. "Install" and "Activate" this plugin so as to make it work for your website properly. Once completing the installation, you can get started to make use of this powerful plugin in real time.
Go to Pages > All Pages and pitch on a page to be converted. Take our website as an example. We have created 6 pages on the website and plan to convert the Account page to Posts. Hover over the target and click "Edit".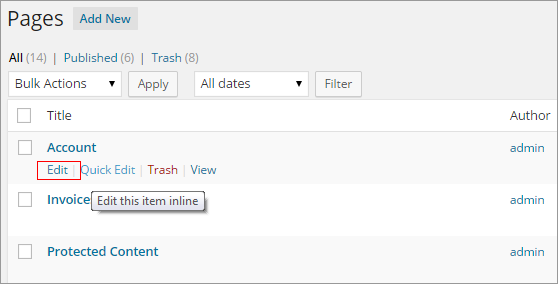 Focus on the "Post Type" included in the Publish section and click "Edit". Browse the drop-down list and select "Post" option. Click "OK" button and then "Update" this page.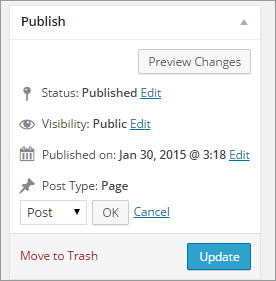 And then, you are required to select a grid for this post from the options of "Normal" and "Full". Click "Update" button again to confirm all settings. You can go to Posts > All Posts to check if the Account page has been converted to a post successfully.
What's more, you can also convert post types with "Quick Edit". Hover over the target and click "Quick Edit". And then, select "Post" from the Post Type drop-down list and click "Update" button to confirm all settings.

If you wish to bulk edit the pages rather than deal with them one by one, then you are required to go to Pages > All Pages and check the pages to be converted. Pitch on "Edit" option included in the Bulk Actions list and click "Apply". And now, the selected pages are listed in Bulk Edit mode. Move to Post Type and convert "Page" to "Post". Finally, "Update" all changes.
Convert Post Types
Convert Post Types plugin is a great tool designed for bulk post type conversion, which enables users to bulk convert post types rather than do one at a time. Thus, we suggest you to use a combination of this plugin and the Post Type Switcher.
Before everything, you need to install and activate the Convert Post Types as how you have installed the Post Type Switcher just now. And then, a new item called Convert Post Types appears under Tools. Click it and enter an interface that shows you various options to filter pages to be converted.
To convert pages to posts, you are required to select "page" from "Convert from" drop-down list and select "post" from "Convert to" drop-down list. The "Limit posts to category" is where to take the converted pages in while the "Limit pages to children of" is where to select the pages to be converted. In addition, this powerful plugin also enables you to filter web content to be converted with tags, format or categories.
More WordPress Plugins are Available for You
According to the above-mentioned guide, we can find that the Post Type Switcher is perfect with the Convert Post Types. However, if you wish to get more possibilities rather than what you can get from the two plugins, we would like to recommend the following plugins for you as reference.
Post Types Convert – Allows a simply way to convert post types by adding meta boxes to each post type. In this way, users can easily complete the post type conversion as planned without a need for any professional skills.
Quick Page/Post Redirect Plugin – Enables quick redirect from one page/post to another post/page. This plugin works with WordPress menus perfectly and allows to you make a good use of multiple advanced features.
Posts 2 Posts – Makes it possible to create relationship between posts, pages, custom post types and users.