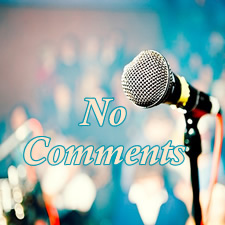 Comments to a page or post help you read visitors' mind with ease. Luckily, WordPress enables a comment system by default, which leaves enough room for people to provide you with some valuable advices. In fact, there is no need to enable comments for all pages or posts, so you should learn to enable the necessary comments and disable some needless ones. Besides, having all unpleasant words been cleaned up is also a requisite skill that you need to master.
The post tells you a step-by-step guide on how to enable, manage and disable comments in WordPress. Note that, all procedures are proceeding via WordPress dashboard without using any plugin. For people who are accustomed to depending on plugin, we list some recommendations at the end of this article.
How to Enable Comments in WordPress
If you wish to collect a lot of feedbacks and know more about your readers, you need to enable comments in WordPress. It is especially true of blogs. To be honest, the whole process is easy to handle via WordPress backend and what you need to do is following the guide below.
Log into WordPress dashboard with your account and go to Settings > Discussion. And then, you are in the face of numerous options divided in several sections. Here, we would like to focus on the first one called Default article settings. In this section, you are allowed to determine whether to permit post comments on new articles. If you wish to enable comments in WordPress, then you required to check the three options all at once.

Note that, if you uncheck the option "Allow people to post comments on new articles", then no one has the right to leave a comment on your website.
How to Manage Comments in WordPress
In addition to the "Default article settings", there are more options available in Settings > Discussion, making comment management much easier. Here, we are going to explain those options one by one.
Other comment settings
The first option included in this section forces comment author leaves name and email when commenting a post, which makes a big difference to prevent spam comments. Besides, you can check the second option to force users to login before making a comment. The left options enable you to set expires for the comments on each article as well as determine how many levels deep for threaded comments and how many top level comments should be included in one page.
E-mail me whenever
This setting helps you decide whether to receive an email once a comment is published. If so, the first option "Anyone posts a comment" should be checked. Besides, the second option is responsible for sending a notification to you if there is a comment to be approved. It is a great method to get instant feedbacks from visitors or hold back the malicious comments in time.
Before a comment appears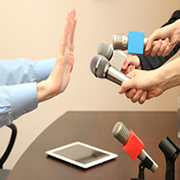 This section is designed for webmasters who wish to check out all comments before making an approval. In this way, you can filter the spam comments manually. However, for the websites with a large number of visits, people have to spend too much energy to deal with all comments.
Comment Moderation
This function is used to stop a comment including excessive links more than the number that you have set in advance. What's more, you are allowed to enter the words that are banned in any comment. In this case, the comment including any banned words will be held in the moderation queue.
Comment Blacklist
If a comment contains any words included in this field, it is regarded as spam comment and will be clocked.
Avatars
This is where you can determine whether to show avatars of comment authors and set the maximum rating. Besides, there are 7 default avatars designed for people without their own avatars.
Since all options have been set up, you are required to click Save Changes button. Note that, the settings can be modified in anytime as you want.
How to Disable Comments in WordPress
And now, you may have had a comprehensive understanding about how to enable comments for pages and get the way to limit spam comment by customizing settings via WordPress dashboard. In fact, there is no need to allow comments for all pages, like the home page, about page, contact us page, and so on. Here, we are going to talk about how to disable comments in WordPress.
The way to forbid all visitors to leave comments on your website is to uncheck the option "Allow people to post comments on new articles". If the settings are only need to be overridden on certain pages, you should comply with the following steps.
Go to Dashboard > Pages > All Pages. And now, you are able to view all pages on your website. Pitch on the page to be modified and then click Edit. Here, we take About Us page as an example.

Click the Screen Options button on the top right corner.

Find out the option called Comments and then uncheck it. On the contrary, if there is a need to recover the comments on this page, just check this option again.

The above-mentioned procedures apply to all pages.
To make the process much more efficient, WordPress enables various plugins to disable comments, among which Disable Comments (https://wordpress.org/plugins/disable-comments/) is one of the most popular choices.
Once having this plugin installed, you can make full use of it to disable the comments on all pages, posts, attachments, and so on. Keep in mind that you cannot override the settings for individual posts with Disable Comments. In fact, you are required to do this via WordPress dashboard manually.
What's more, if you want to clean up some unpleasant comments, you should go to Dashboard > Comments and move your mouse to the targeted comment. And then, click Unapprove or Trash to delete this comment. Perhaps, you can reply and edit to this comment by clicking Reply and Edit. If you want to modify multiple comments at one time, then the Bulk Actions can make a big difference.

WordPress Plugins for Comments Management
If you are running a website full with an increasing number of comments, you may lack energy and time to manage them. Thus, the WordPress comment plugins listed as below come in handy.
Disqus Comment System – One of the most popular comments plugins with powerful features.
WP Ajaxify Comments – A powerful comment manager featuring AJAX functionality.
Comments – Responsive for comments customization and optimization in WordPress.
wpDiscuz – WordPress comments plugins featuring new interactive comment box.
Comments Evolved – Seamlessly adding tabs for Facebook, Google+, Disqus, etc.