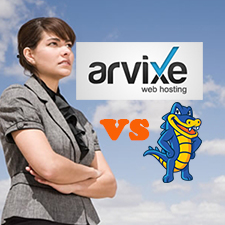 Due to the fact that both Arvixe and HostGator are famous budget Linux shared web hosting providers, many readers are wondering which one is more credible. Considering about this situation, we have compared the 2 web hosting firms on price, features, uptime, and speed, and then brought out a clear conclusion for reference. This comparison is based on our editors' real hosting experience and verified customers' feedbacks that can be completely trusted.
With the purpose of giving readers a clear impression of these 2 companies, we have inserted an overall rating table as below: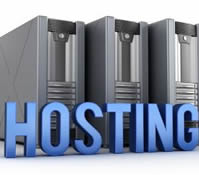 Founded in 2003, Arvixe has been a well-known web hosting company offering quality Linux web hosting plans with affordable price for developers, bloggers, designers and families over the Internet. Due to the latest cutting-edge technology and cheap pricing, the company has developed rapidly, which has half a million of individual customers now and is still fast growing with over 4,000 new customers increased per month.
HostGator was established in 2002 designed for small and personal business. The company offers a broad range of hosting services which includes shared web hosting, VPS hosting, dedicated hosting, and reseller hosting. Among these plans, the best well-known one is the budget-friendly Linux web hosting services. Besides, as estimated recently, this company hosts more than 9 million domains for 400,000 customers in over 200 countries.
Price
The price of Arvixe personal-class Linux web hosting plan is starting at $4/mo regularly. To be frank, this price is very competitive and affordable in web hosting industry.
In the homepage of HostGator, it has launched a 20% discount that allows customers to purchase starting at $3.96/mo which is fairly affordable. However, in order to help customers save more money, this company is offering a compelling 25% discount that makes the price starting at $3.71/mo for all readers utilizing the coupon code BWH25Percent. Check the effective pricing table as below.
| Billing Cycle | Discounted | Discount |
| --- | --- | --- |
| 36 Months | $3.71/mo | 25% Off |
| 24 Months | $4.47/mo | 25% Off |
| 12 Months | $5.22/mo | 25% Off |
| 6 Months | $6.72/mo | 25% Off |
| 1 Month | $6.71/mo | 25% Off |
HostGator Coupon Code Activation
Features
Both Arvixe and HostGator offer rich features. What's more, the personal-class Linux web hosting supports the websites developed on almost all the technologies based on Linux platform, including PHP, Ruby on Rails, Python, Perl, etc. Read the following feature table for more details.
Disk space
unlimited
unlimited
Monthly Bandwidth
unlimited
unlimited
E-mail Accounts
unlimited
unlimited
MySQL database
unlimited
unlimited
Cron Jobs
Money-Back Guarantee
Ruby on Rails
24×7 Phone, Chat and Email Support
PHP/ Perl/ Python
Sign Up
Sign Up
As one of the most rich-featured Linux-based shared web hosting providers we have reviewed so far, Arvixe is really unmatched. The company is not only supporting a large set of technologies for its hosting plans, but also continuously offering all the basic features like unlimited disk space & bandwidth, 1 free domain name, unlimited FTP files, unlimited MySQL databases, and unlimited email storage.
According to the above table, we find that HostGator is undoubtedly rich-featured, with almost all the latest cutting-edge technologies on Linux platform. It also contains all the basic features including unlimited disk space and bandwidth, unlimited domains, sub domains, FTP accounts, and email accounts, unlimited MySQL databases, and support for advanced technologies like SSH, CGI, Fast CGI, SSI, powerful cPanel control panel, free SiteBuilder and SiteStudio website building tools, etc.
Performance
In fact, both Arvixe and HostGator have promised the fast server response speed and at least 99.9% uptime. In order to check out these statistics, our editors have done a hosting performance testing as below:
Based on our editor's research, both of these 2 companies have achieved the 99.9% uptime. The reason why Arvixe has such an excellent performance is because of the collocation with the first-class data center together with dedicated hosting provider – SoftLayer. The long-term collaboration with SoftLayer enables customers to use one of the best networks to back their websites. What's more, these first-rate datacenters feature high level of security, power, safety, and cooling systems, which means that customers can run their websites with no downtime and no interrupt.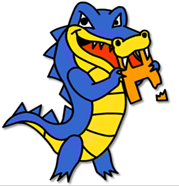 HostGator also guarantees the highest level of hosting reliability. In terms of datacenters, the company has located the servers in multiple SoftLayer datacenters ranging from 22,000 to more than 78,000 square feet, all of which are equipped with redundant power, HVAC, fire detection/suppression systems, back-ups, and are monitored day and night by the latest advanced monitoring system. These facilities are all designed to ensure the proper running of every website.
Summary
According the above comparison, we find that both Arvixe and HostGator are good enough for customers to choose for rich features, excellent hosting performance, and a great reputation. However, considering with the outstanding reliability, HostGator is more recommended for the small business.
To learn more about the HostGator hosting, visit http://www.hostgator.com/