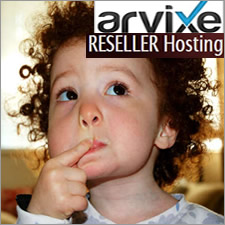 Since the first inception in 2003, Arvixe has been a noteworthy web hosting brand which is built on the basis of rock-solid ground work and pre-planned growth. This company has been serving for individual, small to medium-sized business and enterprise sites on a world-class level. It has been awarded as one of the outstanding hosting providers by both some web hosting websites and big names, including Inc Magazine.
In regards to web hosting products, Arvixe specializes in shared, reseller, VPS, dedicated servers and ASP.NET hosting. It is proud of offering trustworthy, affordable, ultra-reliable and fast reseller hosting service for webmasters worldwide. Now, we would like to dig out the secrets of the reseller hosting from Arvixe and explains why it is worth a try.
At the first place, there are our editorial ratings on the Arvixe reseller hosting service.
Pricing & Packages
To attract as many customers' eyes as possible, Arvixe builds its reseller hosting on both Linux and Windows platforms. Of course, the Windows hosting is more expensive than Linux hosting as some built-in development features are not free. And for the price, we will focus on the cheaper Linux hosting service afterwards.
In the Linux hosting, there are a total of two packages – Reseller Class and Reseller Class Pro. In terms of the pricing, Arvixe prices the two plans at $20/mo and $50/mo respectively. What shines in the reseller hosting is that this company offers a 20% discount, which reduces the price as low as $16/mo and $40/mo severally. Note that customers are required to get the best price through this coupon code BWH360. To be frank, this price is quite competitive.
To ensure a secure and trustable online trade environment, Arvixe guarantees customers a 60-day risk-free money back guarantee. That means, unsatisfied users are allowed to ask for a full refund within the first valid 60 days. In regards to the payment, this web host allows multiple options, such as credit card, PayPal, cheques and so forth.
Arvixe Coupon Code Activation
Features
Knowing the fact that hosting features are the most important factors in choosing an excellent reseller hosting solution, Arvixe spares no effort to provide customers with incomparable resources and management tools. For example, it offers the easy-to-control cPanel control panel which comes with the one-click Softaculous auto-installer. In this way, people can offer their clients a happy experience in installing popular apps.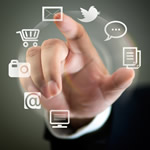 Apart from the useful management tools, Arvixe offers "unlimited" things. For instance, it endows unlimited domains, sub-domains, FTP and email accounts, email auto-responders and forwarders, MySQL 5 and PostgreSQL databases. Besides, it supports multiple programming languages including Perl, Python, PHP4/5, Ruby on Rails, SSI, CGI and so forth.
With the Reseller Class plan, customers are able to get 50GB disk space and 500GB monthly data transfer; while in the Reseller Class Pro plan, they can acquire up to 200GB disk space and 2000GB monthly bandwidth. In the meantime, free domain name and SSL certificate for life are also included.
Performance
What distinguishes Arvixe from other average web hosts is its unique 99.9% uptime guarantee. In details, this company vows to provide customers whose network uptime fails to achieve 99.99% uptime in any month with a certain amount of refund fees. Besides, it keeps monitoring servers all year around so as to wipe out any interruption and distraction, and adopts redundant battery and power supply from diesel generators.
According to many customers' voices, Arvixe is not only reliable but also ultra-fast. The reason lies in the high performance is that this company makes use of advanced infrastructures and top-notch technologies in data centers. For example, it uses content delivery network and SSD service, which work to accelerate loading speed.
From our monitoring results, Arvixe averages 99.96% hosting uptime and 445ms server response time in the past 30 days.
Support
When it comes to customer service, Arvixe offers three effective support methods – phone call, email ticket and live chat. The company makes webmasters be assured by quick and accurate response from a team of patient and knowledgeable technical employees. For some common hosting issues, this company accordingly prepares some useful answers and solutions in the knowledgebase. And in the discussion board, webmasters are allowed to exchange their views and related experiences freely.
Verdict
Summing up the above points, the reseller hosting from Arvixe is not only feature-rich and high performance, but also is effective and affordable. It is highly recommended for webmasters who want to succeed online. For more information, please visit this official site www.arxive.com.