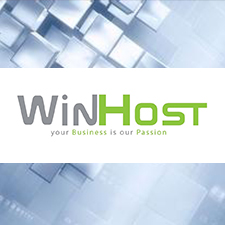 The in-depth WinHost review is made on their community reputation, price, features, reliability, speed, and technical support.
WinHost is a trust-worthy web hosting company that only offers budget ASP.NET shared web hosting plans. And it has been in this business since 2000. With the 12 years' development, WinHost hosts thousands of websites now and it's still fast growing with approximately 500 new customers for each month. To be frank, with such a tremendous customer base and popularity, WinHost is undoubtedly a reliable ASP.NET hosting provider.
Customer Satisfaction
Nothing is more convincing than real customers' feedbacks. Thus, we have collected a lot of WinHost ASP.NET hosting reviews from verified customers worldwide, and carefully analyse their satisfaction level. According to the final statistics presented in the following, 100% of these people vote positively about its overall hosting with no complaints at all, especially the hosting performance, ease of use, and support service.
Price Review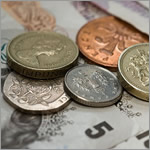 The regular price of WinHost ASP.NET hosting is starting at $4.95/mo, which is fairly affordable for the majority of webmasters. At present, however, customers can purchase with 2 months free by visiting via the exclusive promotion link below, thus the monthly price is $4.11 effectively.
Note that this cheap price is valid for annual billing only. If customers want to sign up with 1 month to have a try, the price is also budget-friendly, starting at $3.95/mo.
Besides, for customers wishing to set up a large and complex website, WinHost Basic plan may not be enough, so they can upgrade to Max or Ultimate plan, which cost customers $8.29/mo and $16.62/mo respectively with this 17% discount.
| Plan | Basic | Max | Ultimate |
| --- | --- | --- | --- |
| Bi-Annual Billing | $3.95/mo | $7.95/mo | $15.95/mo |
| Annual Billing | $4.11/mo | $8.29/mo | $16.62/mo |
| Money Back | 30 Days | 30 Days | 30 Days |
| | Sign Up | Sign Up | Sign Up |
WinHost Promotion Link Activation
ASP.NET Hosting Feature
Note that the plans differ from each other when it comes to the basic features, such as data transfer, MySQL database, disk space, FTP accounts, etc. More details are well-organized as follows.
| Plan | Basic | Max | Ultimate |
| --- | --- | --- | --- |
| The Date Transfer | 50GB/mo | Unlimited | Unlimited |
| The Disk Space | 3 GB | Unlimited | Unlimited |
| MySQL | 500 MB | 2 GB | 5 GB |
| The FTP Accounts | 5 | 10 | 30 |
| The Email | 250 | 500 | Unlimited |
The service offered by WinHost includes most of the technologies on ASP.NET, such as MS Only focusing on ASP.NET hosting service, WinHost is absolutely one of the best ASP.NET hosting providers that offer the most highlights, although there are thousands of ASP.NET hosting companies on the market. In below, we have listed the main features the company has integrated with their 3 ASP.NET hosting plans.
1-Click Application Installer
In the WinHost control panel, there is a 1-click web application installer for convenient installation of many popular open source web applications, including PHP apps like WordPress, Joomla, Drupal and phpBB, and ASP.NET applications like DotNetNuke, nopCommerce, BlogEngine and Orchard.
PHP & MySQL
In the past, PHP didn't run well on a Windows server, but over the last several years, Microsoft has improved IIS and now PHP runs vey well on Windows hosting platforms, which means famous open source apps like Joomla, WordPress and Drupal can run well on WinHost Windows hosting plans. In addition, by supporting MySQL as part of their Windows hosting platform, a popular open source relational database system, WinHost enables customers to use a lot of popular open source apps.
SQL Server
WinHost hosts data on separate SQL servers and promises never to host websites and SQL databases on the same server. Besides, they support integrated full text search, stored procedures and ASP.NET SQL Session, which makes their customers get DOB right and manage SQL database remotely using SQL Management Studio or SQL Management Studio Express.
ASP.NET 4.5.1 Hosting
Their hosting plans support ASP.NET 4.5.1 hosting on their Windows 2012 platform, which is compatible with Visual Studio 2013/2012, and their Windows 2008 hosting platform also fully supports ASP.NET 4.0 and is compatible with Visual Studio 2010, which enables customers' applications to be written in any language that is compatible with the common language runtime, including Visual Basic and C#.
Windows 2012 Hosting
They use Windows server 2012 – the latest Windows operating system comes with IIS8 to deliver customers with more options for their web applications including support for .NET, ASP and PHP. What's more, they support Full Trust to make customers' sites isolated from one another for greater reliability and security.
Hosting Reliability
By ultilizing the latest servers and network infrastructure, WinHost guarantees 99.9% uptime for their ASP.NET web hosting. They provide 24×7 server monitoring service from the centralized network operation center. All kinds of server and network break are alerted immediately and automatically, then will be taken with the proper actions to get them resolved as soon as possible.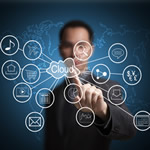 Meanwhile, WinHost provides isolated IIS application pool per hosting account. Every website is running with the different processes but not the thread-base. That guarantees no customer will be badly affected by the failures of the neighbours on the shared server. Besides, by the dedicated memory allocated for each hosting account, you don't worry about that your server resources will be over-used by your neighbours.
We set up a site uptime monitor for a sample site hosted with WinHost that scans the availability of the site in every 5 minutes. As the result, there was no downtime and WinHost actually committed 100% uptime ASP.NET hosting in practice.
Webpage Loading
By leveraging the power of quality servers and world-class data center, WinHost is able to guarantee a fast page loading speed. Besides, it hosts each element of their services on separate servers to avoid slowing down the website performance. For instance, the e-mails are hosted on e-mail servers, databases are hosted on database servers, and stats are hosted on stats servers.
According to the performance testing of an e-commerce site hosted with WinHost Basic package, the server response time is 317ms, which is far exceeded the average of budget shared ASP.NET web hosts.
Technical Support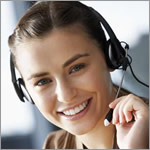 WinHost offers responsive technical support which is available 24/7 via e-mail. All the support staffs are well-trained and experienced, being able to offer the best resolutions with the most professional manner.
Besides, for customers who want to gain some knowledge of WinHost ASP.NET hosting in advance, they can check the Knowledge Base, WinHost Blog, and WinHost Forum.
Conclusion
With cheap price, rich features, at least 99.9% uptime, fast speed, and professional support, WinHost ASP.NET hosting is regarded as one of the cheap ASP.NET hosting choices for personal and small businesses. Besides, with the 30-day money back guarantee, customers no longer need to worry about the waste of money. To learn more about WinHost, visit http://www.winhost.com