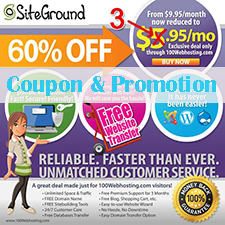 Are you looking for the lowest price for SiteGround web hosting service? Here is the right place. Recently, SiteGround releases its coupon code which cuts at most 60% off the original price. All people can catch the precious chance and purchase with this cheap price. However, is the discounted price really cheap? Read on to find answers.
This company offers three web hosting packages: StartUp, GrowBig and GoGeek. The three plans are pricing at $9.95/mo, $14.95/mo, $29.95/mo initially. Now, by using the coupon code 60PERCENTOFF, the prices of them are cut down to $3.95/mo, $7.95/mo and $14.95/mo.
| Price | StartUp | GrowBig | GoGeek |
| --- | --- | --- | --- |
| Regular | $9.95/mo | $14.95/mo | $29.95/mo |
| Now | $3.95/mo | $7.95/mo | $14.95/mo |
| Money Back | 30 Days | 30 Days | 30 Days |
| How to Claim | Not Recommended | Not Recommended | Not Recommended |
In fact, the discounted price is affordable. However, is the service worth the price? Is the payment risk free? In order to find answers to those questions, money back guarantee and payment methods need to be taken into account.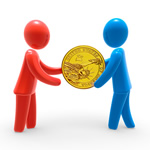 The company provides 30 days money back guarantee but fees like domain registration are non-refundable. As for payment methods, only credit cards are available for SiteGround. Actually, there are many reputable and reliable web host accepting both credit cards and PayPal. They do this because credit cards are very popular with customers while PayPal is more secure. People are free to choose from the two according to their preference.
Note that the cheapest price is valid for 12 months', 24 months', and 36 months' purchasing. Besides, SiteGround also provides short-term subscription – 1 month. If people choose this billing cycle, they will pay not only $3.95/mo package fee but also extra $14.95/mo setup fee. To be honest, in today's hosting market, most web hosting providers offer setup service for free, but this company charges for extra set up fees.
Extra Benefits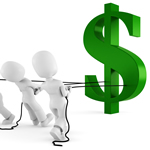 Apart from discount and money back guarantee, this company also provides extra benefits such as free domain name, free transfer and free daily backup. Actually, those benefits can be regarded as features that are naturally free. However, as a lot of web hosts also offer marketing credits to help customers promote their websites, SiteGround doesn't have such a service.
Better Choices
According to the price, money back and extra benefits offered, we do not recommend this company. On the other side, our editors have elaborately selected some web hosting providers that offers lower price, longer money back guarantee and more extras.