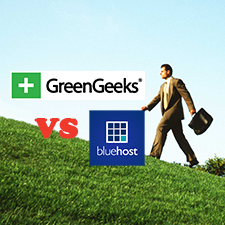 Both GreenGeeks and BlueHost are 2 of the most reputed web hosts in the industry, but which is the better shared hosting service provider? The answer can be found in the following comparison based on our real hosting experience, which is written from several aspects, including editorial ratings, customer votes, price, feature, reliability, performance and technical support.
Since last summer, we have hosted 2 WordPress websites on the shared platform of the 2 companies', and kept monitoring the sites closely with a 5-minute interval. In addition, we have collected a pile of verified feedbacks to learn how the real customers think about the service they have got. According to our hosting experience and the real customer reviews, we have developed the table below to show the detailed editorial ratings and customer votes on some important factors.
| Rating | | |
| --- | --- | --- |
| Plan in Review | Green Plan | Professional Plan |
| Overall | | |
| Features | | |
| Loading Speed | | |
| Reliability | | |
| Technical Support | | |
| Customer Reviews | 68 | 548 |
| Customer Ratings | | |
| Price | $3.96/mo | $3.95/mo |
| How to Claim | greengeeks.com | bluehost.com |
Plans & Price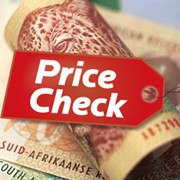 Hosting more than 100,000 websites around the globe, GreenGeeks has been famous for providing affordable hosting service for a fairly long time. This company has released 1 shared hosting plan priced at $7.95/mo, but customers who subscribe this service by going through the following promotional link are able to gets an over 50% discount and cut the price down to $3.96/mo.
Meanwhile, this company guarantees a full money back period of 30 days and prorated money back that is valid at anytime, which means customers are able to ask for a full refund if they want to cancel their accounts in the first 30 days, and a prorated refund 30 days later. In this way, the purchase is worry-free and risk-free
GreenGeeks Promotional Link Activation
Powering 2 million websites worldwide, BlueHost provides a shared hosting plan named as Professional Plan and priced at $6.99/mo. Now, the company is offering a 44% discount for customers who going through the promotional link below, with which the price is low to $3.95/mo. besides, this plan comes with a free domain name for 1 year.
In addition to the compelling discount and the free domain name, this company offers customers a lot of extra benefits, such as 30 days full money back guarantee, anytime prorated money back guarantee, $200 advertising credits and 24×7 US based technical support via toll-free phone call, email and live chat.
BlueHost Promotional Link Activation
Feature
When it comes to hosting feature, the 2 companies share a lot of similarities, including unlimited disk space, bandwidth, hosting websites, email addresses, MySQL databases and FTP accounts. Moreover, the GreenGeeks and BlueHost both offer cPanel to enable customers to manage every aspect of their accounts easily. Besides, 1-click script installer is provided for customers to install most popular CMS with just a few clicks in less than 1 minute.
Learn the detailed feature information in the following table.
| Feature | | |
| --- | --- | --- |
| Plan in Review | Green Plan | Professional Plan |
| Bandwidth | Unlimited | Unlimited |
| Disk Space | Unlimited | Unlimited |
| Free Domain | 1 | 1 |
| Email Accounts | Unlimited | Unlimited |
| PHP | 5.2.17 | 5.3.10 & 5.2.17 |
| MySQL Databases | Unlimited | Unlimited |
| cPanel | | |
| 1-Click Installer | | |
| PostgreSQL | | |
| Custom Cron Jobs | | |
| SSH | | |
| Ruby on Rails | | |
| | Sign Up | Sign Up |
Reliability & Performance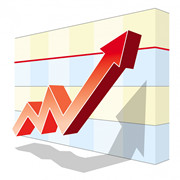 GreenGeeks guarantees all customers at least 99.9% uptime, and does a lot of hard work to fulfill this commitment. This company utilizes multiple state-of-the-art data centers located in Chicago and Phoenix, all of which are equipped with raised floor, climate control, 24×7 security, fire suppression systems, water detection system, UPS and generators to ensure the data is safe and secure. All the top-ranking facilities achieve a satisfying uptime, nearly 99.97%.
BlueHost is one of the most reliable web hosts that have never disappointed a single customer in reliability. This company has invested a lot of funds in their 3 world's leading data centers located in Utah, in which they use high performance servers developed by themselves, UPS and diesel generators. Therefore, they are able to provide 99.99% uptime in practice. Learn the real-time BlueHost uptime of the past 30 days in the following chart.
In terms of hosting speed, GreenGeeks and BlueHost both make all customers highly satisfied. The 2 companies both use the latest generation processors from Intel and use Cisco for network switching. In the past months, we are always able to run our websites hosted with them rapidly. According to our monitoring result, in this period, the server response time of GreenGeeks is 375ms, while that of its competitor is 320ms.
Learn the detailed information about the server response time of the 2 companies in the following comparison chart.

Technical Support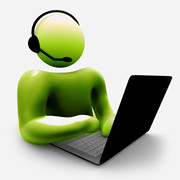 There are a large amount people speaking highly of the technical support they have got from GreenGeeks and BlueHost that allows customers to contact the support staffs 24 hour a day, 7 days a week via toll-free phone, email and live chat. The professional, experienced and knowledgeable support representatives are able to help customers deal with any kind of hosting problem instantly and effectively.
What's more, technicians and engineers have worked out many helpful articles and detailed video tutorials in the knowledgebase, designed to teach customers how to resolve common issues independently.
Conclusion
From all the aspects we have reviewed above, both GreenGeeks and BlueHost are reliable and reputed web host offering high quality shared hosting service, although GreenGeeks is a little slower than its competitor. Therefore, we sincerely recommend ecosystem protects go with GreenGeeks and people who want fast hosting speed choose BlueHost.