Lots of people are constantly asking for information about the reseller hosting provided by JustHost due to the uncertainties toward this relatively new service in hosting market. In order to help them have a clear look at this company, our editors have made a comprehensive analysis on the very important aspects of price, feature, uptime, speed and technical support.
The following chart displays an overall rating on JustHost reseller hosting. The result comes from real customers' feedbacks and our practical research.
Price & Packages
JustHost holds three packages named Silver, Gold and Platinum. Each plan offers bountiful features with reasonable charges. People subscribing to the reseller hosting service can obtain a price as low as $19.95/mo by clicking this this promotional link here.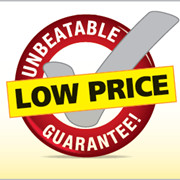 The company presents full confidence in providing customers all-in-one service that it claims anytime money-back guarantee. Customers who start their hosting business, especially for the first time, should have no worry or risk about the hosting quality.
Meanwhile, both credit cards and PayPal are available payment methods accepted for the purchase of the reseller hosting plans. In this way, people are ensured the convenience of paying online as well as the security protected by the third party platform.
JustHost Coupon Link Activation
Features
Each plan in the packages contains somewhat different offers, but the basic features are all to similar. For example, they are all allotted with unlimited client accounts, hosted domains, sub-domains, email accounts, MySQL databases, and FTP accounts. More features are carried out in the following table.
| Feature | | | |
| --- | --- | --- | --- |
| Disk Space | 100GB | 250GB | 500GB |
| Transfer Speed | 15Mbps | 25Mbps | 35Mbps |
| Free Domain | 1 | 1 | 1 |
| Free Dedicated IP Address | 1 | 1 | 1 |
| Free Domain Name Registration | | | |
| Free Wildcard SSL | | | |
| PHP5/Perl/Python | | | |
| Cron Jobs | | | |
| Ruby on Rails | | | |
| SSI/CGI | | | |
| Price | $19.95/mo | $49.95/mo | $89.95/mo |
| How to claim | Sign up | Sign up | Sign up |
The table above showcases the strength of JustHost. Moreover, besides those important and useful ingredients, there are some more valuable features as we listed out.
1. Free billing system & Client manager
ghyFree ClientExec license is included with every plan.
Auto billing makes resellers easily manage the billing information of clients.
Client manager allows resellers to create, modify and suspend customer accounts.
2. Free cPanel account for clients
The latest released cPanel comes with a variety of statistics like Raw Log Manager and AWStats.
1-click Simple Scripts installer automates the installs of WordPress, Joomla, shopping carts and forums.
3. Free WHM client manger
The latest version of WHM gives resellers full control to edit and create hosting plans and manage every account.
Uptime & Speed
JustHost strictly obeys the inception of creating an ideal hosting experience and platform. It utilizes the optimal Internet infrastructure with the 24×7 constant network monitoring by technicians. In case of power supply interruption, the data center is equipped with a UPS power backup generator. We have been closely observing the uptime for over 6 months. It turns out that this company fulfills its commitment of 99.9% uptime. People may refer to the following chart.
In terms of speed, just as the testing result shows in the below performance chart, the server response time reaches an average of 336ms in the past 30 days, which far exceeds that of many hosts. Details are as follows.
Technical support
Being one of the most significant parts of whether a company is the right choice for customers, the technical support weighs much more than just the pre-sale promise. To tell the truth, with real human operators standing by 24×7, JustHost establishes a good example in giving a hand to troubled customers and people who ask the hosting information.
The contacting ways vary from live chat, email to toll-free phone call. Whenever people raise questions via the three ways, the professional groups are ready to help in a patient and courteous manner. People may find from the customer satisfaction rate at this page that JustHost hardly lets one customer even a non-customer down.
Is JustHost reseller hosting recommended?
Absolutely. From what we have penetratingly reviewed on this host, people may realize the facts that it offers resellers affordable price, ample features, powerful control panel, reliable uptime, high performance and satisfying technical support. Thus we strongly recommend JustHost as an ideal reseller hosting provider.