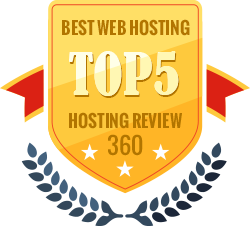 Best Web Hosting 2014
We signed up, examined and reviewed all the web hosts by ourselves. After reviewed 100+ companies in the past 6 years, we had come out a list of top 5 shared web hosting choices as following, based on their industry reputation, technology, data center, feature, speed, reliability, technical support and price.
Meanwhile, we also conclude some BEST popular hosting services. If these meet your specific website requirement, please look into it for the detail instead of buying the generic ranking.
$7.99/mo 50% Off

Largest Web Host

$4.00/mo 30% Off

Developer-friendly Host

$6.99/mo 50% Off

Business Class Host

$4.95/mo 25% Off

Most Reliable Host

$6.99/mo 44% Off

Best Personal Host

Reliability

5.0

4.5

4.5

4.5

4.0

Loading Speed

5.0

4.5

4.5

4.5

4.0

Feature

5.0

5.0

4.5

4.0

4.0

Pricing

4.5

5.0

4.5

3.5

4.5

Tech Support

4.5

4.5

5.0

4.0

3.5

Read Review
BlueHost Review
Arvixe Review
InMotion Review
HostGator Review
HUB Review
Regular Price
$7.99/mo
$4.00/mo
$6.99/mo
$4.95/mo
$6.99/mo
Effective Price
$3.95/mo
$2.80/mo
$3.49/mo
$3.71/mo
$3.99/mo
Claim Discount
Link Activation
Coupon Code
BWH360
Link Activation
Coupon Code
BWH25Percent
Link Activation
Free Domain

YES

YES

NO

NO

YES

Control Panel
cPanel
cPanel
cPanel
cPanel
cPanel
PHP 5.x

YES

YES

YES

YES

YES

Ruby on Rails

YES

YES

Yes

YES

NO

Shell Access

YES

YES

Yes

YES

NO

Auto Backup

YES

YES

YES

NO

NO

24x7 Support

YES

YES

YES

YES

YES

Money Back
Anytime
60 days
90 days
45 days
90 days
Featured Posts
Latest Posts
Web Hosting is also named as Shared Web Hosting, which is the most popular hosting service over the Internet for the low cost and the simplicity on managing websites. A subscription usually costs $3 - $10 per month. It doesn't need strong technical ability to maintain the server, but providing a very clear and easy-to-use administration control panel for managing domains, websites, scripts, databases, email, FTP, etc.
The major problem of web hosting is "over-selling" that many bad companies oversell hosting accounts as many as they can place on a single server for high profit. This turns into the insecurity, unreliability, slowness and poor technical support.
In this case, going with a reliable web hosting service absolutely helps you be more focusing on web design, site development, and online business growth. So, before subscribing a plan, we highly recommend you reading through our or others' authoritative reviews and minds about the company.